Day 6: Getting Started With Link Building
Link Building is a Pain in the Butt
Prior to creating the SEO Book training program I conducted a survey of SEO Book members. One of the questions was, "What is the biggest thing stopping you from improving your website rankings and traffic?"
The most common answer to that question was "link building". If links are so important how do you build them? Here are some great techniques for providing content that people will actually WANT to link to:
Quality Links You Can Build Today
One of the easiest ways to start building links is to submit your site to leading general web directories and directories in your niche.
Don't just think of directories as being places that accept websites. Some of the best directories represent business partnerships and exist on sites like manufacturers you sell for, local government sites, or your local chamber of commerce. For example, in the past when Google ran a service called Checkout they listed some of the most popular Google Checkout business partners at https://checkout.google.com/seller/quotes.html
Would some of your business partners be willing to link to your site?
Are there any trade organizations or local business organizations you can join?
If there are no relevant industry organizations, could/should you create one?
Web Directories
This video covers directory submission.
Here is a list of some of the most well trusted online web directories
SEO Book subscribers also have access to a list of a dozen more top web directories & tips on how to find more.
How to Influence Link Anchor Text
Link quality is one important factor, but another important factor is link anchor text. In this interview Google's Adam Lasnik highlighted the importance of using descriptive anchor text:
Useful descriptive Anchor text can be great, not only for the user who gets a better idea what he or she is going to be clicking through to, but helpful for Google to better understand what that page is likely about.
You can't always control how other people will link at you, but you can guide them. Most people refer to things by their official name. If your domain name is ChicagoDentists.com, and you are aggressive at marketing your site, then many people who mention your site are going to link at your site with Chicago Dentists as the anchor text.
Beyond your domain name, you can also guide anchor text with the names you give articles, tools, and other content published on your site. If you want people to reference something on your site using a specific set of words then make sure those words are in the page title, file name, and in the product name. Creating a product logo helps influence anchor text even more.
Tons of Link Building Ideas
Beyond directories, there are many blogs and other websites that discuss your topic. Are there ways you can appeal to their editorial interests?
We made a list of 101 different link building ideas. Rather than publish them again here, we figured it would be best to give you a link to the list. As you can see from the list, many of the ideas are creative, others are weird, and some are downright profitable! :)
Tomorrow, we discuss easy ways to create content that others will spontaneously link to — to save you from having to do loads of legwork requesting links from other websites.
Killer Link Building Tools
Hub Finder

One of the research papers we referenced yesterday (Authoritative Sources in a Hyperlinked Environment [PDF]) discusses topical hubs and authorities. We created a premium SEO tool for subscribers named Hub Finder, which helps you locate sites that link at many top ranking competing websites. The theory behind this is that these pages are often industry resources, and if they link at many competing websites there is a good chance they will be willing to link to your site as well.
LocalRank Tool

One of the research papers we referenced yesterday was a patent from Google about re-ranking search results based on how they interlink (LocalRank: Ranking search results by reranking the results based on local inter-connectivity). We created a premium SEO tool for subscribers named Local Rank, which helps you understand how the top ranked sites in Google cross link, in an attempt to help you estimate how competitive your target keywords are, and what sort of promotional strategies competitors are using.
Cheers,
Aaron Wall
Want to Learn More?
P. S. This free training module offers background information on link building, and links into more specific areas of interests for our members.
P. P. S. Every day we discuss exciting new link ideas in our community forums
http://community.seobook.com/link-building/
P. P. P. S. (can you do that many P's?) Subscribers also have access to our 12 week link building roadmap.
Link Building Has Grown Harder
About a decade ago you could just ask other webmaster for links into your commercial website and they would say "sure." Good times!
But as more people have become aware of SEO & more people have done all sorts of automated outreach, other webmasters have become less receptive to some such requests. This is part of the reason why there has been a big rise in link prospecting & analysis tools...to better target people & offset declining response rates.
Google has also engaged in a number of propaganda campaigns to make it easier to police the link graph. The below infographic highlights some of Google's most successful efforts in making link building harder & more expensive.

In addition to the issues highlighted in the above infographic, Google has also created a link disavow tool which allows webmasters to "unclaim" links pointing into their sites. However Google has used the existance of that tool to justify the assertion that as webmasters we should be held fully responsible for those who link into our sites. That in turn has led to a rise in negative SEO efforts.
All this is to say that...
now more than ever, it makes sense to build links with a "quality first" approach
"who you know" is becoming every bit as important as "what you do"
... thus it makes sense to deeply engage in your marketplace, such that if anything ever goes wrong you can help evangelize the market & have a better chance of fighting back against the market monopoly that dominates our market.
Want to Join the #1 Ranked SEO Training Program?

Join Today
Subscribe today to gain immediate access.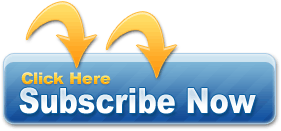 What You Get When You Join
You are only 1 step away from having access to all kinds of SEO goodies, including:
the top ranked online SEO training program, which includes over 100 training modules, has been well referenced around the world, & is currently being used as course material for accredited college courses in internet marketing.
the leading SEO community forums where you can interact directly with some of the sharpest minds in search & get your questions answered.
many high-quality exclusive SEO tools including our Website Health Check Tool, Competitive Research Tool, Duplicate Content Checker, Hub Finder, and the LocalRank tool
Join a True Community of SEO Experts

I've been a paying member since day one. It's been the best $2000 I've ever spent on SEO, SEM, Social Media and general business information.

Community members have very meaningful online success in difficult niches. These personalities combine to produce quite frankly a vital resource for all serious online businesses. - Liam Delahunty
Killer SEO Tools!

Join Today
Subscribe today to gain immediate access.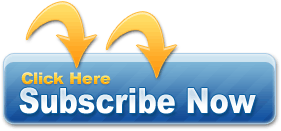 Need More Information?
Want to learn more? Check out the member tour.
Gain a Competitive Advantage Today
Your top competitors have been investing into their marketing strategy for years.
Now you can know exactly where they rank, pick off their best keywords, and track new opportunities as they emerge.
Explore the ranking profile of your competitors in Google and Bing today using SEMrush.
Enter a competing URL below to quickly gain access to their organic & paid search performance history - for free.
See where they rank & beat them!