About SEO Book.com:
Who is SEO Book?
SEO Book.com is a leading SEO website founded in 2003, brought to you by Aaron Wall and his team. You can follow Aaron on Twitter @aaronwall & the company account @seobook.
What is SEO Book?
In Short? We offer the #1 SEO training program. And it comes with tools, videos, a private member's forum, and so much more.
What does Google think?

What do our customers say?
Aaron thank you and I have absolutely no doubt that I am going to thrive in this industry with good support like yours. To be honest it's almost too good to be true, I know it's costing me a C-note per month, but please, I have already received an entire years worth of info in 3 weeks. - Zeus Rodriguez
Our Customers Love Us
A Brief History of Our Company
Our site offers marketing tips, search analysis, online business tips, and general commentary on the evolution of the web from an algorithmic, publishing & business model perspective.
Launched in 2003, we have one of the oldest standing SEO sites that is still regularly updated. The site originally was designed as a blog that offered DIY SEO tips and helped sell the leading SEO ebook, which had sold well for years.
Many people sell how to information without much practical experience (beyond writing their 1 blog). That is not our style. Our techniques & strategies are not based on abstract theory, but years of hard work & education. Over the last decade plus of experience, we have worked with clients in a broad array of verticals and have publish numerous sites with solid positions in a variety of competitive online verticals.
Search is the most powerful marketing channel ever created because it is demand driven. We don't see that changing anytime soon, and we help our clients leverage search to grow their businesses to their full potential.
Once you watch search for years understanding how it all ties together (here is an overview image of how the search game works in 2010) becomes a sixth sense.
The more websites you publish the more eyes you have on the markets, how they shift, and the more you are able to identify crucial changes to the results - not only seeing how they change, but understanding why they changed, and where they are headed. From that, you can build forward looking business strategy that puts you ahead of the competition.
Enter My Wife, the Rockstar!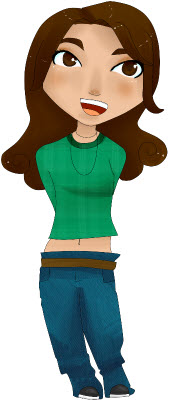 My wife found me by being a customer of my ebook. After having been scammed by a shoddy SEO firm for over $5,000, she saw that my ebook delivered far more value than what other people were charging many thousands of dollars for. In 2006 we hit it off, she started ranking #1 for her most valuable keyword, and she pushed me to build an online training program to help other businesses compete online.
At the time I was hesitant because...
I had just met her, and we were having lots of fun
I had already been doing search for nearly 4 years
I felt if it isn't broke..., was stubborn (and wrong!) to wait
Unfortunately, internet marketing has a lot of sleazy people in it, and I felt the need for a break
My wife was right (as women always are), and by the end of 2007, it became clear that the search world was growing more complex, and the market demanded exactly what she recommended.
She also told me not to put that cartoon character of her on the page...but I don't think she has the FTP details to change it yet ;)
What is SEO Book's SEO Training Program?
Our ebook customers kept wanting more interaction with us, but we needed a way to facilitate the additional interaction. We stopped taking on many new traditional SEO clients, and shifted toward building the #1 online SEO training program consisting of...
over 100 custom training modules
a private support community that is simply unmatched by any other SEO conference or SEO forum
exclusive premium tools
monthly newsletters, member's only videos, process flowcharts, & custom SEO spreadsheets, and more
Rather than doing marketing gimmicks with multiple price-points, cheesy launch sequences, and an endless array of upsell products, we decided to respect your intelligence and make all of this available to our customers for only $300 a month.
For only $10 a day you gain direct access to us - the same consultants who have serviced numerous fortune 500 clients and multi-billion Dollar hedge funds. The reason we are able to offer so much value at such a low price is because our community of experts not only help each other out, but many of our customers are so knowledgeable that we learn a bunch from them!
Joining our training program is easy, and so is canceling. We only want you to use our service as long as you see the results in your bottom line.
What the SEO Book Training Program is NOT
While many of our customers have used our advice to become millionaires, they put in hard work to do so. We are not...
A get rich program
An MLM program
A sleazy salesman that promises the moon then disappears after getting your money
A system of never-ending upsells, downsells, sidesells, sales tricks, and rehashed repackaged info products optimized to exploit your wallet for maximum damage with little to no return
Press: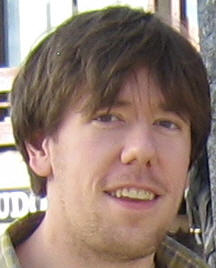 To contact us with press enquiries email us at aaron@seobook.com or call (401) 207-1945. We are usually quick at answering emails. The phone is a bit more spotty since we do most of our customer service online. If we are unable to answer your questions we know who would be able to.
Over the last couple years we have been mentioned in niche online and print marketing publications like iMediaConnection and Marketing News, as well as popular tech sites like Slashdot and TechCrunch, right on through to large mainstream news publications like The Wall Street Journal, The London Times, Wired, USA Today, BusinessWeek, Business2.0, Time Magazine, The Register, MSNBC, and The Guardian. A few recent examples:
Some of our other projects, like our meta search engine, have been referenced by college libraries and given awards like the JournalismNet pick of the week. We also co-founded the blog review network ReviewMe, but sold our interest in that company in early 2007.
In addition to blogging, speaking at conferences, and participating in many search marketing communities, we consult for numerous clients, and publish many websites that are driven by the search based economy. We have a vested interest in a wide array of websites that allow us to keep an eye on both the free and paid sides of search, while testing some of the latest cutting edge marketing techniques on our own sites. Our publishing business (led by my wife) and the SEO Book site have a symbiotic relationship.
Having literally written the book on search engine optimization we know the industry inside out. Our book has been used as course text for MBA classes and we have spoken around the world at industry conferences and schools about search engine optimization and internet marketing. Alexa ranks SEO Book.com as being one of the top 10,000 most popular websites.
Want to Use Search to Build Your Business?
Does your website deserve more search traffic?
Make it a reality.
Join our training program today and get the Google rankings, search traffic, growth, and profits your business deserves!
Still not convinced? Try our free 7-day course for beginners. After viewing it we hope to see you join our community! Best of luck growing your business, and hope this site helps you exceed your ranking, traffic & business goals. :)
Gain a Competitive Advantage Today
Want more great SEO insights? Read our SEO blog to keep up with the latest search engine news, and subscribe to our SEO training program to get cutting edge tips we do not share with the general public. Our training program also offers exclusive SEO videos.