Day 13: Is PageRank Important?
Just Enough Knowledge to be Dangerous
There is a lot of great information available online for free, but it takes a lot of time & effort to sort through it. And to be certain if the advice works, you need to spend both time and money testing it.
One of the bigger problems with learning in the field of SEO is that there are a lot of people who have a nugget of information. And they spread it far and wide without the proper context needed to evaluate the potential risks and rewards of any given strategy. So new SEOs end up thinking topic x is the most important, then topic y, then topic z. And then someone debunks one of those. Many false facts are taken as truths when the people with a nugget of information (that they found from some source) spread it as fact.
Worse yet, as the stability in the ecosystem decreases, the less scrupulous individuals who offer various "guarantees" of dubious value sell more aggressively, as people new to the market place a greater premium on guarantees without understanding what exactly is being guaranteed or where the risks are. If you have a limited budget, know nothing about SEO & want to hire an SEO then the experience is likely going to be worse than buying a used car!

Accurate Answers Need Context
As the structure of the web changes and search engine relevancy algorithms change then so must the field of SEO. This means that the right answer to questions can change frequently, and information from many years ago may not be correct.
Does PageRank matter?
When I first got in SEO it was crucially important, but over the years other pieces of the relevancy algorithms (like domain age, domain name, domain trust, domain extension, link anchor text, searcher location, search query chains, word relationships, search personalization, other user data, input from 10,000+ remote quality raters, and even a wide array of penalties & filters) have been layered over the top of the core relevancy algorithm.
If that sounds like a lot, it is because it is!
Yes, PageRank is important to driving indexing, but for rankings it is nowhere near as important as it once was in terms of delivering top rankings.
SEO has become a much more refined art. In an October 2009 interview, Google's Amit Singal stated:
No one should feel, if I dismantle the current search system, someone will get upset. That's the wrong environment. When I came, I dismantled [Google cofounders] Larry and Sergey's whole ranking system. That was the whole idea. I just said, That's how I think it should be done, and Sergey said, Great!
Microsoft's Bing has a small fraciton of the marketshare & search data Google does & they have used neural networks to improve their search relevancy since 2005.
The "training" process of a machine learning model is generally iterative (and all automated). At each step, the model is tweaking the weight of each feature in the direction where it expects to decrease the error the most.

After each step, the algorithm remeasures the rating of all the SERPs (based on the known URL/query pair ratings) to evaluate how it's doing. Rinse and repeat.

Depending on how much data you're using to train your model, it can take hours, maybe days to reach a satisfactory result. But ultimately it will still take less than a second for the model to return the 10 blue links it predicts are the best.
Great SEO Service is Interactive
Search keeps innovating - as it must. Each layer of innovation creates new challenges and new opportunities.
Not only does SEO strategy change over time, but it also varies from site to site. A large corporate site has a different set of strengths and weaknesses than a small local business website. The best SEO advice must incorporate all of the following
where you are
where you want to be
the resources you have to bridge the gap between the above 2 (domain names, brand, social relations, public relations, capital, etc.)
what the competition is doing
your strengths and weaknesses relative to your market
That is why having an interactive SEO Community is so important. It allows us to look for competitive strengths and weaknesses, and offer useful tips that fit your market, your website, and your business.
Even Search Engineers Don't Know All the Search Algorithms
The algorithms are so complex that sometimes even leading search engineers working for Google are uncertain of what is going on. Search engineers can't know every bit of code because Google has made over 450 algorithm changes in a single year (that number is now up to 665 in 2012).
When I first wrote about a new algorithmic anomaly that I (and others) saw, I got flamed with some pretty nasty words on public SEO sites...a few of which are highlighted below: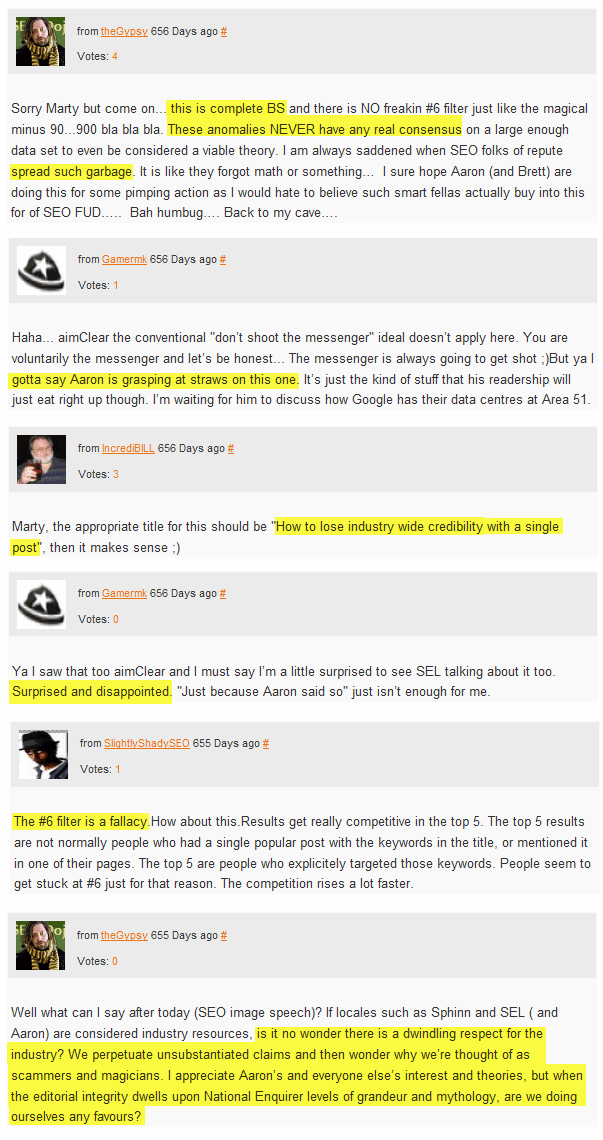 The above people were:
And that is part of the reason I stopped sharing as much research publicly. Sharing publicly meant...
spending long hours of research and writing (for free)
creating more competition for myself (from the people who listen to my tips and advice)
watching my brand get dragged through the mud by people who didn't have the experience or capacity needed to understand and evaluate what I was writing about (but who had enough time to hang out in a free forum and blast me for things they were wrong about).
Whereas if we share that sort of information in our exclusive member forums we...
help our customers
get to share information and learn from each other's experiences
don't get blasted by the trolls hanging out on the free forums
Google's Matt Cutts Confirmed We Were Right
In early 2008 Google's Matt Cutts (one of the top 4 search engineers working at Google) wrote about the above issue that he did not know existed (even AFTER he was alerted to it).

But take notice that Matt would not confirm the issue until he claimed it had been corrected. So if you wanted to research that issue to better learn the relevancy algorithms, by the time it was confirmed it was already gone.
In many cases these anomalies give you clues to reposition your efforts before the bigger algorithm updates hit. SEO professionals either captured that "preview" opportunity early or missed it. And, if they waited for the official word from Google, they missed it.
Algorithmic anomalies & new penalties are often written off by the industry & then months or years later the truth is revealed.
And in the years since the above incident, Google has only grown better at obfuscating their algorithmic changes.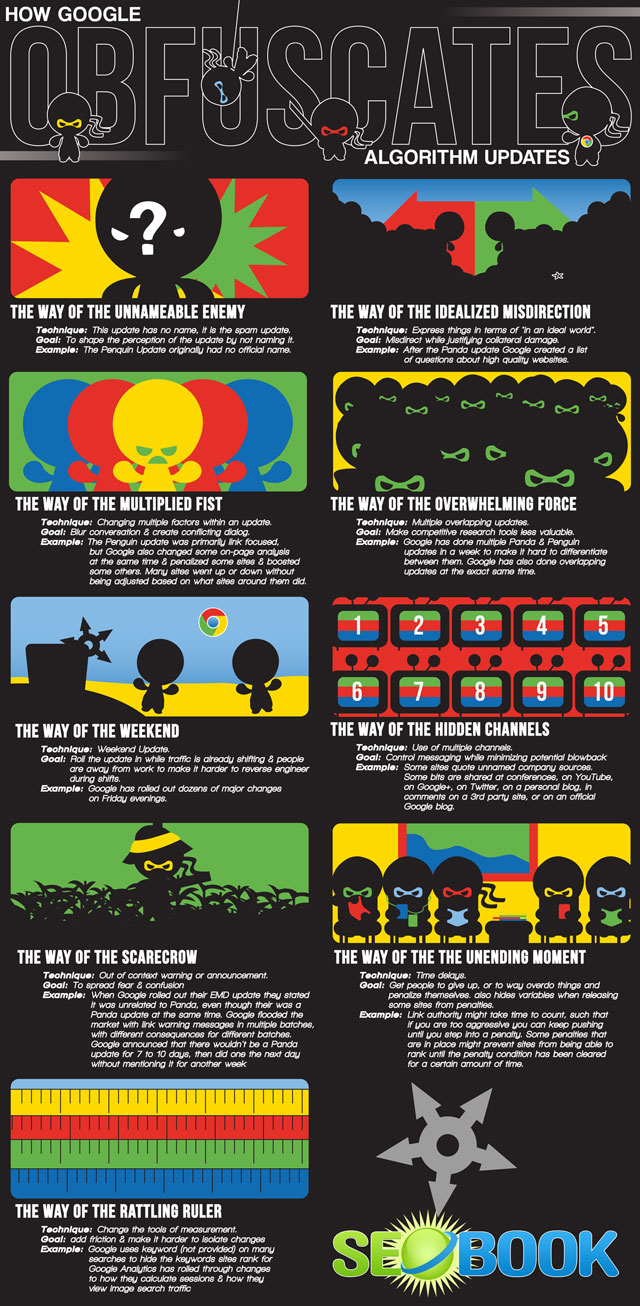 In December of 2013, Matt Cutts explicitly described Google's psychological warfare efforts against spammers:
If you want to stop spam, the most straight forward way to do it is to deny people money because they care about the money and that should be their end goal. But if you really want to stop spam, it is a little bit mean, but what you want to do, is break their spirits. You want to make them frustrated and angry. There are parts of Google's algorithms specifically designed to frustrate spammers
As Google has revealed more of their playbook, it turns out the "cynical" view was the correct one.
Definition of irony: ya'll are now saying things about Google @aaronwall was saying YEARS ago and everyone called him negative and hater

— Branko Rihtman (@neyne) March 20, 2014
Back to PageRank
So PageRank...is it important? Yes, primarily for
determining the original source of content when duplicates of a page exist
selecting the initial set of results (before re-ranking them based on other factors)
establishing the crawl priority and crawl depth of a site
But when determining which site ranks better than the next, link diversity is typically far more important than raw PageRank. And even though PageRank is supposed to be query independent, Google warps their view of the web graph where necessary to improve relevancy, like when localizing search results:
Q: Anything you've focused on more recently than freshness?

A: Localization. We were not local enough in multiple countries, especially in countries where there are multiple languages or in countries whose language is the same as the majority country.

So in Austria, where they speak German, they were getting many more German results because the German Web is bigger, the German linkage is bigger. Or in the U.K., they were getting American results, or in India or New Zealand. So we built a team around it and we have made great strides in localization. And we have had a lot of success internationally.
The above quote shows how they look at far more than PageRank and links when trying to determine relevancy.
3 Common SEO Approaches
There are 3 basic ways to approach search engine optimization

a mechanical strategy, where you try to outsmart the search engines and stay ahead of their relevancy algorithms
a marketing-based approach, where you try to meet ranking criteria by creating the types of content that other people value and making sure you push market it aggressively
a hybrid approach, where you take the easy mechanical wins and study general algorithmic shifts...but are primarily driving your decisions based on fundamental marketing principals
Comparing the 3 Strategies
For most people the first approach is simply too complex, risky, and uncertain to be worth the effort. Not only do the sites get burned to the ground, but it happens over and over again, so it is quite hard to build momentum and a real business that keeps growing. In fact, most of the top "black hat" SEOs have "white hat" sites that help provide stable income in case anything happens to their riskier sites. Some people are great at coming up with clever hacks, but most people would be better off focusing on building their business using more traditional means.
If search engineers have access to the source code and still don't know everything then how can people outside the company know everything? They can't. Which is why we take a hybrid approach to SEO.
The approach we teach is the hybrid approach - a marketing-based strategy with some easy mechanical wins mixed in. Our customers take some of these easy wins to help differentiate their strategy from uninformed competitors, and then use marketing principals to build off of early success.
The Paradox of SEO
In using a marketing based approach you build up many signals of trust and many rankings as a side effect of doing traditional marketing. If people are talking about you and like your products then you are probably going to get some free high-quality links. And this leads us to the paradox of SEO: "the less reliant your site is on Google the more Google will want to rely on your site."
If you want good information to find out what is working and what is not, you can use our site search to find answers to most common SEO questions, and know you are getting answers from a trust-worthy source. The information we give away is of higher value than what most people sell.

If you still have specific questions about your site, and would like our opinions we recommend joining our online training program - which will give you immediate access to bounce your questions off of hundreds of the top SEOs from around the world. Here is your link to fast-track ranking success: http://www.seobook.com/4973.html
Thanks for letting us help you out. We wish you luck and great success in the search results! :)
Cheers,
Aaron Wall
P. S. If you would like to stay up with the latest changes in search subscribe to our blog for FREE by email (or RSS) you can do so on this page.

Want to Join the #1 Ranked SEO Training Program?

Join Today
Subscribe today to gain immediate access.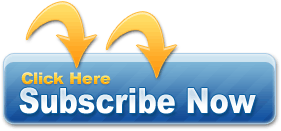 What You Get When You Join
You are only 1 step away from having access to all kinds of SEO goodies, including:
the top ranked online SEO training program, which includes over 100 training modules, has been well referenced around the world, & is currently being used as course material for accredited college courses in internet marketing.
the leading SEO community forums where you can interact directly with some of the sharpest minds in search & get your questions answered.
many high-quality exclusive SEO tools including our Website Health Check Tool, Competitive Research Tool, Duplicate Content Checker, Hub Finder, and the LocalRank tool
Join a True Community of SEO Experts

I've been a paying member since day one. It's been the best $2000 I've ever spent on SEO, SEM, Social Media and general business information.

Community members have very meaningful online success in difficult niches. These personalities combine to produce quite frankly a vital resource for all serious online businesses. - Liam Delahunty
Killer SEO Tools!

Join Today
Subscribe today to gain immediate access.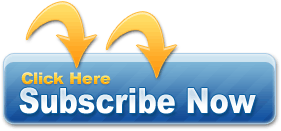 Need More Information?
Want to learn more? Check out the member tour.
Gain a Competitive Advantage Today
Your top competitors have been investing into their marketing strategy for years.
Now you can know exactly where they rank, pick off their best keywords, and track new opportunities as they emerge.
Explore the ranking profile of your competitors in Google and Bing today using SEMrush.
Enter a competing URL below to quickly gain access to their organic & paid search performance history - for free.
See where they rank & beat them!