Day 2: Keyword Research Strategies
Use the Most Relevant Keywords
Yesterday we discussed the precise targeting offered by keywords. But even if a keyword is valuable, it might not be valuable to your business. For example, if you are a dentist in Chicago, it is not worth the effort to try to rank for the word dentist. Why? 99% of the people searching for that phrase do not live near Chicago, and are irrelevant prospects. What you would want to rank for, if you were a Chicago dentist, would be things like
Chicago dentist
Chicago dentists
dentist in Chicago
Understanding Searcher Intent
Even within a niche like dental work, there are more specific types of dentists people search for, like implant dentist and cosmetic dentist. If you offer these types of services you would want to rank for keywords like

Chicago implant dentist
cosmetic dentist in Chicago
etc.
Free Keyword Tools
There is a wide array of free keyword tools on the market. My favorite keyword tool is the SEO Book keyword tool - it is fast and free, powered by Wordtracker, and allows you to quickly export your keyword data.

Every keyword tool has some data errors or anomalies. Don't expect the tools to give you exact numbers, just rough ranges. If you are in doubt as to the accuracy of one keyword tool you can compare it against other keyword tools. And you can use an AdWords ad campaign to test keywords - a topic we will discuss tomorrow.
Here are some additional cool keyword tools
Google's AdWords Keyword Planner

is the most popular keyword tool
is backed by Google's large search share
however, it can be flaky because...

Google doesn't like to share the stats with precision, as their primary aim is to show PPC marketers the keywords & have them test their value. In fact, Google will show more data if you are logged into an AdWords account.

You can get a free $75 AdWords coupon here (or here or here or here) ... many options linked, as some of their coupon offers expire over time & we update this page periodically. The Google Partners Program also offers coupons to consultants managing AdWords accounts.

Google often changes the interface and features, pulling back data and making the results broader and less relevant over time.
It can take a good bit of effort to collect data on different match types (broad vs phrase vs exact).
When you use their keyword tool ensure that you have it set to your target country market & you are using exact match to view the search volume for that exact keyword.

Microsoft's Ad Intelligence

a free plug-in for Microsoft Excel
They have a smaller market-share than Google, but tend to be far more accurate with the search volume numbers they do share. My wife went to PPC Summit a while back & while there a Microsoft representitive stated that the data Ad Intelligence shows is the exact same data that Microsoft sees internally.
This plugin requires a Bing Ads account to pull data from Microsoft, but here are free coupons for setting up your account

If you have any questions about any of these keyword tools and are a subscriber please ask in our keyword tools forum.
Gather More Keyword Ideas
Anything people would likely search for to want to buy your services is a potential keyword.
You can look at emails from customers or customer questions as potential keywords.
If you have been publishing a site for a while and have analytics data you can use the analytics data to find keywords.
You can analyze competing sites looking for keywords.
Group Similar Keywords
After you get a list of keywords start grouping related keywords together...
You should be able to target related phrases like 'Chicago dentist' and 'dentist in Chicago' using a single page.
Chicago cosmetic dental work is a different concept than 'Chicago dentist' is, so you should create a separate page targeting that term and why prospects would want to buy that service.
You can use Microsoft Excel, Open Office, or Google Docs to start aligning keywords and related modifiers with your URLs. We have an example spreadsheet in our member's area here
http://training.seobook.com/site-architecture-internal-linking
Use Competitive Research Tools
Competitive research tools can help you find a baseline for what to do & where to enter a market. Before spending a dime on SEO (or even buying a domain name for a project), it is always worth putting in the time to get a quick lay of the land & learn from your existing competitors.
Seeing which keywords are most valuable can help you figure out which areas to invest the most in.
Seeing where existing competitors are strong can help you find strategies worth emulating. While researching their performance, it may help you find new pockets of opportunities & keyword themes which didn't show up in your initial keyword research.
Seeing where competitors are weak can help you build a strategy to differentiate your approach.
Enter a competing URL in the above search box & you will quickly see where your competitors are succeeding, where they are failing & get insights on how to beat them. SEMrush offers:
granular data across the global Bing & Google databases, along with over 2-dozen regional localized country-specific Google databases (Argentina, Australia, Belgium, Brazil, Canada, Denmark, Finland, France, Germany, Hungary, Japan, Hong Kong, India, Ireland, Israel, Italy, Mexico, Netherlands, Norway, Poland, Russia, Singapore, Spain, Sweden, Switzerland, Turkey, United Kingdom, United States)
search volume & ad bid price estimates by keyword (which, when combined, function as an estimate of keyword value) for over 120,000,000 words
keyword data by site or by page across 74,000,000 domain names
the ability to look up related keywords
the ability to directly compare domains against one another to see relative strength
the ability to compare organic search results versus paid search ads to leverage data from one source into the other channel
the ability to look up sites which have a similar ranking footprint as an existing competitor to uncover new areas & opportunities
historical performance data, which can be helpful in determining if the site has had manual penalties or algorithmic ranking filters applied against it
a broad array of new features like tracking video ads, display ads, PLAs, backlinks, etc.

While their tool is a paid service, the above search box still allows you to get a great sampling of their data for free. SEMrush is easily our favorite competitive research tool. We like their tool so much we also license their data to offer our paying subscribers a competitive research tool powered by their database.
Tomorrow, we cover how to use PPC ads (such as Google AdWords) to discover the value of keywords to your business.
Cheers,
Aaron Wall
P.S. If you are already a subscriber, this article offers more background advice on keyword research http://training.seobook.com/keyword-research-suggestion-tips
Keyword Research Flowchart
Here is a free flowchart to help get your creative juices going & help you plan out your keyword research strategy.

If you have questions about the above flowchart, feel free to ask here.
Want to Join the #1 Ranked SEO Training Program?

Join Today
Subscribe today to gain immediate access.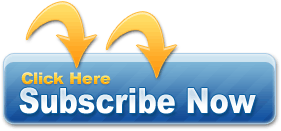 What You Get When You Join
You are only 1 step away from having access to all kinds of SEO goodies, including:
the top ranked online SEO training program, which includes over 100 training modules, has been well referenced around the world, & is currently being used as course material for accredited college courses in internet marketing.
the leading SEO community forums where you can interact directly with some of the sharpest minds in search & get your questions answered.
many high-quality exclusive SEO tools including our Website Health Check Tool, Competitive Research Tool, Duplicate Content Checker, Hub Finder, and the LocalRank tool
Join a True Community of SEO Experts

I've been a paying member since day one. It's been the best $2000 I've ever spent on SEO, SEM, Social Media and general business information.

Community members have very meaningful online success in difficult niches. These personalties combine to produce quite frankly a vital resource for all serious online businesses. - Liam Delahunty
Killer SEO Tools!

Join Today
Subscribe today to gain immediate access.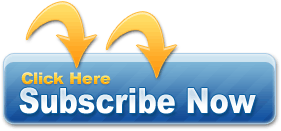 Need More Information?
Want to learn more? Check out the member tour.
Gain a Competitive Advantage Today
Your top competitors have been investing into their marketing strategy for years.
Now you can know exactly where they rank, pick off their best keywords, and track new opportunities as they emerge.
Explore the ranking profile of your competitors in Google and Bing today using SEMrush.
Enter a competing URL below to quickly gain access to their organic & paid search performance history - for free.
See where they rank & beat them!