Day 5: Google's Rise: a Link is Worth 1,000 Words
Automated Content Creation Scares Google
Yesterday we covered on page optimization, and mentioned how some people are too aggressive with keyword density. Of course copy that is dense with keywords likely sounds dense, and will not convert site visitors into buyers. But some automated content generation programs create content that is better than some page copy that people write.
Some major corporations, like Thomson Financial, publicly admit that they generate news reports using robots to write the content.

Thomson Financial has been using automatic computer programs to generate news stories for almost six months. The machines can spit out wire-ready copy based on financial reports a mere 0.3 seconds after receiving the data. Thomson management likes its reporter robots so much that it has decided to expand the fleet.
The cost of creating content for the sake of it has dropped to ~ $0. In a market dominated by outsourcing and automated content generation, a search engine has to look beyond what we say about ourselves if they want to stay relevant.
Links as Votes
Part of what allowed Google to grow so influential so fast is that they use elegant link analysis in their relevancy algorithms.
Not all votes are counted equally. The more quality websites that link at a given website, the more that website is trusted when it links out to other websites. Google's PageRank algorithm is designed such that links from the homepage of a leading university are trusted more than a link from a low quality website that links to other low quality websites.
In the image to the right, you can see that the top page passes 50 units of link weight, whereas the bottom page only passes 3 units of link weight. Both links are still worth getting, but the top one counts much more.
Link Anchor Text as a Relevancy Aid

If another site links to you saying that your site is about Chicago dentists then that link is interpreted as a vote of trust for your site in general, and it counts much more for the words in the link anchor text. Such a link would help you rank better for Chicago dentists and closely related topics.
Search Engines Follow People
Search engines only trust us if others trust us too. Search engines follow people.
The good news is that you too can follow some of the same signals that search engines follow. A great place to start with link building is to see what your competitors have done, such that you:
know what you are up against
get a rough idea of how much it might cost
can clone some of the easier link building opportunities
can look for strengths of multiple different competitors & pick the best parts from each
Want Free In-depth Link Data?
In June of 2012 Bing added the ability to look up link data for competing sites in their webmaster tools. One nice thing about the Bing link tools is it allows you to look for links which contain another text footprint on the page. At free the price is nice. :)
About the only thing one could possibly complain about is usability, in part because there are so many features baked in & it was built to serve power users (much like Majestic SEO). If you want to look up link data in a simpler interface, some of the other newer paid link research tools like Ahrefs might be a good fit.
You can get an overview of the link authority & link reputation of competing websites in our free SEO toolbar.
Tomorrow we will cover an easy way to get great links to compliment whatever link opportunities you discover while reaching what your leading competitors have been up to.
Cheers,
Aaron Wall
101 Flavors of Search Spam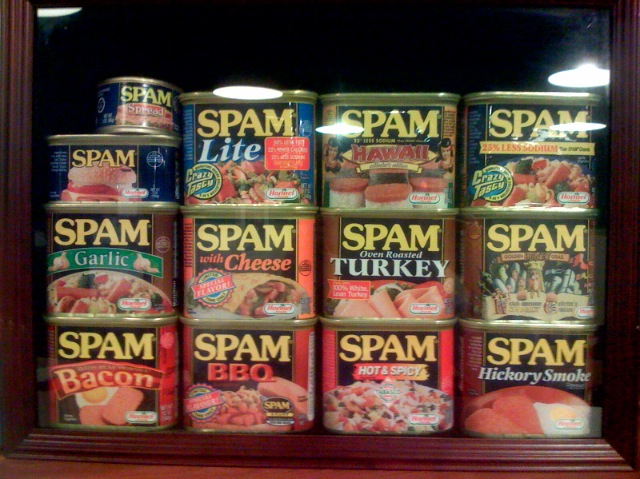 P. S. To appreciate all the different ways people try to spam Google, read this PDF created by Google's Amit Singhal in 2004, paying particular attention to slides 15 through 26
http://training.seobook.com/bonuses/haifa.pdf
All these varieties of spam are precisely why search engines must place more weight on what others say about us than on what we say about ourselves.
Great Search Algorithm Research Papers
If you are the type of person who likes to read research papers you may want to read the following papers. Or if you don't like algorithms, you can get the best parts of such research papers by joining our site and reading our reviews, and asking us any questions you have about these papers. :)
Analyzing the Search Results: Links vs Awareness
Many of the highest quality links are driven by the general awareness people have of a specific business. If you live in the United States & think of "car insurance" it is easy to think of a company like Geico, since they spend around a billion Dollars a year ($3 per man, woman & child) on TV ads & other promotional efforts.
Over the years Google has also folded user engagement data into their ranking algorithms, such that a page on a highly trusted site (based on user engagement metrics and repeat visits) might rank well even if it doesn't have many inbound links into it.
When you look at the search results to see how competitive a particular keyword is, it is important to look at things like the layout of the result set (how many ads are there, how large are the ads, are the results localized, etc.). Ranking #3 might sound great, but if position #3 is below the fold then it still might not drive much revenues.
In addition to looking at the layout, you should also look at the composition of the remaining organic search results. If no small companies rank on the first couple pages that could be an indication that the opportunity is closed off to newer smaller players. If companies that are less well known than you are outrank you, then it can be quite easy to catch up if you layer a solid SEO strategy over your existing usage data & pre-existing links.
If you are starting from scratch on a new website, it is betst to analyze the link data for smaller sites that rank which have lower exposure & much less data to sift through. It is far easier to build a profile that competes against that more limited data set than it is to spend a billion Dollars a year on TV ads like Geico does.
In some markets where they are heavily advertised on TV, it might not make sense to target some of the most competitive core keywords in them until you already have the cashflow needed to invest in further brand awarness campaigns.
The following infographic highlights how Google has progressively leaned into brand-like signals more & more over the past decade.

We should note that with the above infographic we are not trying to say that we think brand building is somehow bad (we have spent 7-figures & over a decade building our brand on this site), but rather that it is someone one needs to consider when analyzing the result set.
Want to Join the #1 Ranked SEO Training Program?

Join Today
Subscribe today to gain immediate access.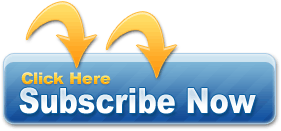 What You Get When You Join
You are only 1 step away from having access to all kinds of SEO goodies, including:
the top ranked online SEO training program, which includes over 100 training modules, has been well referenced around the world, & is currently being used as course material for accredited college courses in internet marketing.
the leading SEO community forums where you can interact directly with some of the sharpest minds in search & get your questions answered.
many high-quality exclusive SEO tools including our Website Health Check Tool, Competitive Research Tool, Duplicate Content Checker, Hub Finder, and the LocalRank tool
Join a True Community of SEO Experts

I've been a paying member since day one. It's been the best $2000 I've ever spent on SEO, SEM, Social Media and general business information.

Community members have very meaningful online success in difficult niches. These personalities combine to produce quite frankly a vital resource for all serious online businesses. - Liam Delahunty
Killer SEO Tools!

Join Today
Subscribe today to gain immediate access.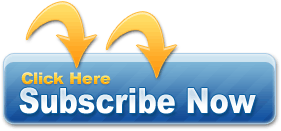 Need More Information?
Want to learn more? Check out the member tour.
Gain a Competitive Advantage Today
Your top competitors have been investing into their marketing strategy for years.
Now you can know exactly where they rank, pick off their best keywords, and track new opportunities as they emerge.
Explore the ranking profile of your competitors in Google and Bing today using SEMrush.
Enter a competing URL below to quickly gain access to their organic & paid search performance history - for free.
See where they rank & beat them!