Day 10: Your Suite of SEO Tools
Some SEO Software is Crap
There is a lot of money in selling software, which means there are a lot of ad dollars flowing into spreading the idea that you need some secret tool to compete in search.
Further, the people who are most easily swayed by advertising are those who seek a magic bullet of some sort, which is why there are so many online ads for stuff like "ignorant illiterate man accidentally unearths silver bullet blueprint for automatically extracting millions in your sleep." (Just look at the types of bizop products sold on infomercials).
Here is a vintage view of a tacky infomercial from the 80's ;)
Like the person who is still selling get rich with real estate products today, some folks are still scamming folks pushing search engine submission services that simply lack value.
As explained throughout this series, SEO has moved beyond being a mechanical process to being something that is far more social and subjective. (To get someone to want to link to you, it requires you to understand why they would want to link at you). Tools don't create creativity.
While many SEO tools focus on misinforming the user into thinking that there is a secret keyword density ratio to target (or some other such bunk), the truth is you need to build organic links to help make your site compete. No amount of raw analysis and number crunching is going to make good links automatically appear.
Where SEO Tools Have Value
Tools do have some value, mainly in helping you save time while researching things like...
how strong competing sites (and pages) are based on their link profile and site age
how much search traffic each site gets (based on value and volume)
where a page ranks in the search results
what the on page optimization for a page looks like
the relative values of different keywords
A recent SEO tool sales letters exclaimed "Long gone are the days of clunky, standalone, research tools." And in writing that, they are correct. Rather than paying to download some clunky desktop software, we thought that you should be able to have access to some of the best SEO tools at your fingertips - free of charge.
The Best FREE SEO Tool Suite
With that goal in mind, we created the SEO Toolbar. A free Firefox extension that saves you time and money every day by giving you access to a dozen keyword research tools, and dozens of other useful features. You can download it, along with our rank checker here.

If you do not have any SEO tools yet, then you are best off downloading our SEO Toolbar - which has been described as the Swiss Army Knife of SEO. You can download our full SEO Toolbar free of charge. Simply go to the download page and install it in your Firefox browser. We promise you will love it - especially when you see how much time it saves you!

Download it at http://training.seobook.com/download-your-free-seo-tools/
Cheers,
Aaron Wall
Already an SEO Book Subscriber?
If so, Your Collection of Premium SEO Tools Includes...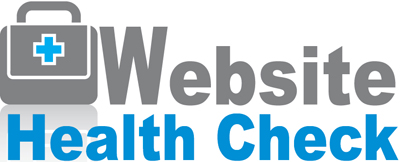 Does your site have structural issues hurting your SEO progress? With the Website Health Checker Tool you will be able to research through many potential issues - in under a minute!

With the Competitive Research Tool you will learn
what profitable keywords competitors are ranking for
with an estimate of how much each ranking is worth
the top keywords your site ranks for
how much potential additional traffic you could get by improving those rankings
the value of that traffic
(and all kinds of other great data...I could write for hours about this tool!)
here is a quick member walk through video of this tool to give you an idea of how powerful it is!

With the Duplicate Content Checker Tool you will be able to see if the content your writers submit is original or plagiarized from other online sources indexed by Google, potentially saving you thousands of dollars in legal fees and other issues. And you can also check to see who is copying your content without consent.

If a site links to multiple competing sites then perhaps it is an industry organization, an unaffiliated news site, or a directory of industry professionals where you can advertise on or build links from. With that in mind we created Hub Finder, a tool which shows you common backlinks amongst competing websites.

Links are a big piece of the SEO puzzle, but what links count the most? Links from other sites that are trusted (and well ranked) for your keywords are more likely to count a lot. Google even discussed boosting these links in one of their search patents. With that in mind we created the LocalRank tool, to show you which ranking sites are linking to other ranking sites.
We create the tools we want to use, and then share them with our members, which is why we have built the #1 suite of SEO tools on the web, while leaving out the frivolous stuff that doesn't matter. Who cares about keyword density in the age of the link?
Want to Join the #1 Ranked SEO Training Program?

Join Today
Subscribe today to gain immediate access.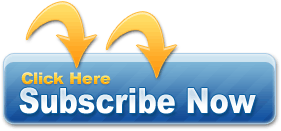 What You Get When You Join
You are only 1 step away from having access to all kinds of SEO goodies, including:
the top ranked online SEO training program, which includes over 100 training modules, has been well referenced around the world, & is currently being used as course material for accredited college courses in internet marketing.
the leading SEO community forums where you can interact directly with some of the sharpest minds in search & get your questions answered.
many high-quality exclusive SEO tools including our Website Health Check Tool, Competitive Research Tool, Duplicate Content Checker, Hub Finder, and the LocalRank tool
I've been a paying member since day one. It's been the best $2000 I've ever spent on SEO, SEM, Social Media and general business information.

Community members have very meaningful online success in difficult niches. These personalities combine to produce quite frankly a vital resource for all serious online businesses. - Liam Delahunty
Killer SEO Tools!

Join Today
Subscribe today to gain immediate access.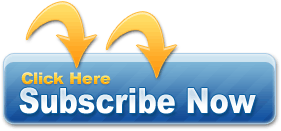 Need More Information?
Want to learn more? Check out the member tour.
Gain a Competitive Advantage Today
Your top competitors have been investing into their marketing strategy for years.
Now you can know exactly where they rank, pick off their best keywords, and track new opportunities as they emerge.
Explore the ranking profile of your competitors in Google and Bing today using SEMrush.
Enter a competing URL below to quickly gain access to their organic & paid search performance history - for free.
See where they rank & beat them!