I am not sure how many people were holding off on updating to Firefox 5 because of our SEO extensions, however we made versions for Firefox 5 quite a while ago for Seo for Firefox, Rank Checker & the SEO Toolbar. When you first go to update it there might be a message that the extensions are not compliant. If that is the case, upgrade to Firefox 5 & then after you get Firefox 5 installed it has a check for updated versions of extensions.
Our newest extensions no longer support Firefox 3 (we get some complaints from people using 3.6) and some early versions of Firefox 4 (like 4.0.1) may not be supported either. If you have an older browser & try to install our extensions you will get an incompatibility message, likeso:

If you like the extensions as they are then there is no need to upgrade, however if you are having any issues with them (not being able to install them, not being able to pull Bing rankings, blank CSV export, etc.) then an upgrade should fix the problem.
Firefox stated that the version 5 update is a security one, so I did it right away. If your Firefox version is high enough you should see an "allow" message box, likeso: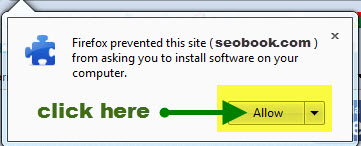 Shout out to Brad McMillen, who had a support request & donated $20 to charity: water to receive a response. He was the first person to do so after months of us making the suggestion on the help desk area, even with 10 daily freetards (who are too lazy to read installation instructions) send us support tickets every day, flaming us because they "paid" for Firefox years ago & such. ;)
I have been losing weight recently and working out a decent amount every single day & working a bit less. I even had time to go see my mom, see my sister, and visit my favorite childhood park.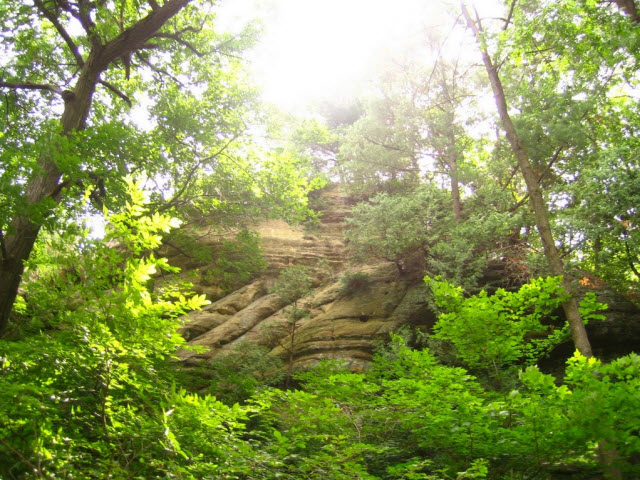 As an added bonus we dusted off the Nintendo & found a store selling vintage games that had my favorite pinball machine ever - Medieval Madness. I felt like a genuine escentric when trying to explain to my wife how buying a pinball machine for the house was reasonable. Even more eccentric, she didn't counter the idea. Who knows where that will lead...but it could add extra incentive to buy vs rent, if only California real estate didn't start at 7 figures on up. :D
Extra time for reading, exercising & playing has led to a higher level of personal happiness, even as my fear of crushing state debts & banker fraud leading to a new wave of fascism the world over grow daily.
Probably the single best business move I made over the past couple years was deciding that freetards were worth less than nothing and just deleting them. Part of what helped me do that was I actually had an employee answer tickets & after less than a week of doing it he was miserable & had a health issue. Since discarding freetards entirely I have seen 0 business impact and a huge lift in quality of life. If you are trying to please too many people and are showing signs of an unbalanced life for it (things like lacking sleep, high stress level, gaining weight, etc.) then a change is in order. I am still pretty chubby, but have already lost about 30 pounds.
Sometimes I think it makes sense to lean into living a somewhat unbalanced lifestyle to build leverage, but after you are doing well for a while at some point it makes sense to live a bit more balanced life & enjoy it a bit more (or else the hidden health issues will become unhidden in short order). :D
I think sometimes if you just read the blog posts things can be perceived to be more cynical and negative than they actually are. One of the bigger things I struggle with is having inspiration to keep making new posts after having published thousands of them. As I read more about the history of communications & how monopolies come to control information it is easy for me to write about some of the parallels between that and the current market. It is much harder to have something new to write about marketing though, as so much of it is just a repeat of history.
Sure we can say everything is changing and hype everything new to try to pick up some links from people who want to cite quasi-research, but beyond understanding broad stroke philosophical stuff, a lot of what is new is either just hyping what is new for the sake of it or a regurgitation of what was old.
The Google <3's brands theme is something that has been playing out for about a half-decade now. And if you look at every other major established ad driven media model, brand is there as well. Other big components of the ad ecosystem?
Classifieds = local/mobile/deals
retail = ecommerce/deals/payment processing
channel segmentation = ad personalization & social media platforms that you reveal your tastes & interests on
What areas are Google pushing into? Those exact same areas. Just look at this 2007 slide from Hal Varian...
...or see what Larry Page is pushing on Google+
I think about our products in three separate categories

First, there is search and our ads products, the core driver of revenue for the company. Nikesh and Susan are going to talk more about ads later in the call

Next, we have products that are enjoying high consumer success--YouTube, Android and Chrome. We are investing in these in order to optimize their long-term success

Then we have our new products--Google+ and Commerce and Local. We are are investing in them to drive innovation and adoption
The other hard bit with blogging is that of course sometimes there are some really delicious bits to SEO that most the market is unaware of. If you blog them there is a good chance the idea dies. Sometimes valuable tips are shared though, like in Rae's latest link building group interview.