A lot of people who are well known as SEOs spend too much time on self promotion and not enough time on business development. BTW I would classify myself as being in that camp, though I have been slowly migrating since meeting my wife ;)
So much of SEO stuff is sorta ego in place of performance IMHO. And the problem when you hire top SEOs is that even if they have a strong brand and do great work on their own sites, the market pricing for services tends to be so dysfunctionally under-priced that...
it is mostly an exercise in back patting to even do any client services after you have a good amount of capital, cashflow, and leverage online
even if you think you are hiring one of the best SEOs you still rarely get to work with them because the people who are out there being really well known are by and large lead generation tools for the company, and the bigger the company is the more likely you are to have an intern servicing your account
Getting serious cashflow out of servicing the SEO market is akin to squeezing water out of a rock, especially when compared against running your own websites.
To me, the measure of an SEO's success is not in their knowledge, but in their ability to leverage their knowledge to build cashflow. I know money isn't everything, but we live in a world where the algorithms grow more complex every day. So each day you are working for less than your market value is a day closer you are to being broke!
Spamming and jamming can get you some paydays, but its not easy to *consistently* pull down 7 or 8 figures a year in profit if you are not building at least 1 or 2 properties with serious staying power and momentum behind them.
Given the complexity of SEO and the lack of liquidity in the SEO market I think that by and large the best SEOs who generate the greatest profits derive most of their profits from publishing. Given that I thought I would highlight some of the people who I would view as top SEOs (and why).
Danny Sullivan
Few people have Danny's knowledge about the history of and trends in search. Even fewer have that type of knowledge while being accessible. And even fewer yet would have been able to put a decade in building up momentum for a brand and website in the industry, stop, start over from scratch, and compete against what they had built for a decade.
Imagine the strongest site you have, giving it a decade of effort, and then one day trying to start from scratch competing directly against it with a similar business model. And yet he pulled it off.
Greg Boser & David Naylor
Greg is probably the first name that comes to mind when someone says "old SEO" (yes even before Bruce Clay). His knowledge is much like Danny's in being rich with historical context. The thing that Greg has done to make consulting actually worth doing is tie payment to performance. Doing SEO in that manner is like becoming an affiliate, but one with few competitors and a huge advantage in the marketplace.
Dave is the UK version of Greg (or maybe Greg is the US version of Dave?), and they have done some successful projects together for some of the biggest brands in the world.
Stephan Spencer
Stephan Spencer branded himself as being an expert at ecommerce SEO. And, rare amongst SEOs, he has the technical chops *and* the marketing skills to sell to big companies (speaking their language & touring the world speaking at dozens of conferences each year).
They built a software program which is almost as sweet as cloaking would be (if you could get away with doing it constantly with no risk), but partnered with the right kinds of (big brand) companies and branded their GravityStream solution appropriately such that it was never viewed by Google from a negative lens. This created a business model where they could get paid based on performance (like many affiliates do) but be paid for the performance of the core brand website! :D
NetConcepts was sold to the SEM company Covario, which will be able to benefit from tying the GravityStream technology to their predictive analytics and Google's quick-indexing caffeine search results.
Patrick Gavin & Andy Hagans
(UPDATED: I like Patrick Gavin, but at the time of writing this he was partnered with Andy on some stuff and Andy went out of his way to screw me multiple times. It was perhaps unfair for me to lump them together as Patrick has been nothing but good to me. Plus he collects sports cards & has all sorts of funny sports-related stories.)
As a person, at this point I don't really trust or respect Andy(and feel that those who do might be in for some eventual bad news). But as far as being efficient at running businesses, few can compare.
Patrick took a gamble and build the Text Link Ads link brokerage into a company he was able to sell for mid 8-figures. And his latest venture in the SEO space was so bold as to call "ensure you are not buying any links" an advanced SEO tip. Meanwhile on Andy's personal site he recommends iAcquire for your link buying needs :D
Not content with sitting on the results from TLA, they invested the proceeds (and other investor funds) into building a domain portfolio that even Kevin Ham or Frank Schilling would admire. But they also turned those domain names into functional websites, and have kept cost structures low, while creating blogs with more top x lists than the rest of the web combined and sending out millions of "congrats" emails at potential link sources. The net result? They have built a lead generation business that has been rumored to be pulling in 8 figures a year.
Wherever there is an economic distortion in the economy leading to a large bubble you can bet these guys have at least a half dozen to a few hundred sites, chipping away at the markets 24/7/365. And the only thing increasing faster than their scale is their efficiency!
At some point I believe Andy was bought out from the projects and Patrick dialed up on quality of the stuff he was building.
Matt Cutts
I always hate when I see Matt Cutts listed on top SEO lists and think "hey he is not even an SEO"
...but...
how many SEOs have seen Google's source code? How many have written a good chunk of it? As one of the top few search engineers at Google, Matt not only has a pulse on what is changing with the web, but he constantly tracks & battles the evolution of spam. His knowledge and experience set allows him to just look at a search result and be able to spot the algorithmic weaknesses & exploits at a glance.
Further, Matt Cutts is better at public relations than 99% of public relations experts are. He is able to constantly promote Google products and engage in issue shaping while rarely being called out for it. And he rarely makes *any* mistakes on the public relations front, even when defending some of Google's most bogus & hypocritical policies.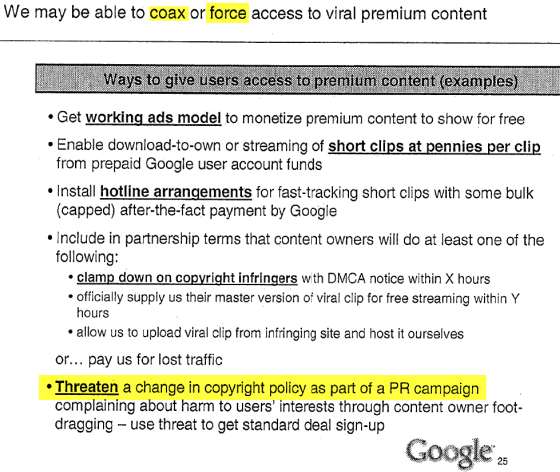 Imagine if your company had a b/s slogan of "don't be evil" while operating with the above strategy. And yet he somehow manages to make it work.
Jason Callus Anus
Imagine entering an industry pulling in attention by calling everyone in the industry a bunch of scumbags - stating that you will clean things up through the use of manual intervention. Then imagine using the economic downturn to fire almost all your editorial employees and leveraging your built up domain authority to create a low quality automated general purpose web scraper, which stuffs Google with indexing their own search results (heavily wrapped in ads). And then imagine link farming to build authority, then using the leverage of that platform to start selling SEO services to corporate clients & selling links!
When Matt Cutts described scraper sites a few years back he said they were "shoot-on-sight". And yet Jason's crappy site keeps gaining traffic while almost never adding any value anywhere.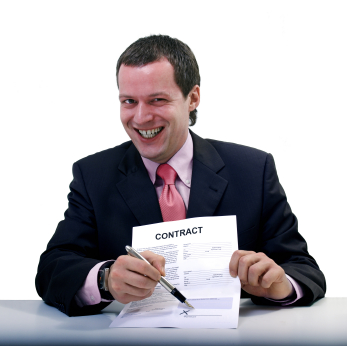 Whenever I think of Mr. Anus, I picture a used car salesman who moved to the state which doesn't have a lemon law just so he could get the enjoyment of duping people with broken cars. And yet somehow he manages to pull it off. For public relations brilliance he gets a +1. And the same goes for claiming ignorance of SEO and claiming to be anti-spam so he can get away with passing his spam garbage off onto everyone else while rendering Google's spam team flacid.
Richard Rosenblatt
In 1999 Richard Rosenblatt was able to sell iMall (have you ever heard of it?) for over a half-billion Dollars. He then sold MySpace near the top for $580 million. Trying to strike gold once more, he formed Demand Media and bought eHow.com to build a search-arbitrage content farm. Once growth rates began to slow he then created a controversy by trying to legitimize his model in the media, building his site tons more links. He then used that platform as a success story to get other publishing websites to engage in profit-sharing partnerships where he posts articles on huge trusted authoritative domains like USAToday.com.
Now Demand Media is rumored to be gearing up for an IPO or sale:
Demand Media, a closely watched startup that mines online search engine data to generate thousands of videos and web stories a day, has hired Goldman Sachs to explore an initial public offering.

People familiar with the plans say the company could file for an IPO as early as August. Details have yet to be finalised, but the discussions involve pricing shares around November in an offering valuing the company at about $1.5bn.
A little known fact amongst the SEO industry is that Richard also is the chairman of iCrossing, which is currently being rumored for sale to Hearst Publishing for ~ $400 million:
Under the deal, which is in the final stages of negotiations, iCrossing, one of the nation's biggest independent digital-marketing shops, is likely to fetch about $375 million, plus bonus payments if it reaches certain targets, these people said.
...
One person familiar with the matter cautioned that iCrossing, which is based in Scottsdale, Ariz., could still decide to remain independent if it doesn't attract the right price.
Nice side gig!
That guy flat out prints money. If he keeps it up, in a few years he might put Ben Bernanke to shame. :D
Honorable Mentions
Over the past few years certainly Jeremy Shoemaker, Brian Clark, and SugarRae have built up some nice empires - each with a vastly different approach. The Caveman is great at tying SEO metrics into real world marketing advice, and has the cashflow to prove it. In terms of being great at building on the consulting model, Bruce Clay comes to mind. Tim Armstrong is tasked with turning around AOL, and if he is successful with it he would deserve a mention. I would also put Cygnus high on any SEO list, but he tends to be a bit shy, and is not very boastful in terms of what he has accomplished. John Andrews would make the list too, but then he doesn't like lists! :D