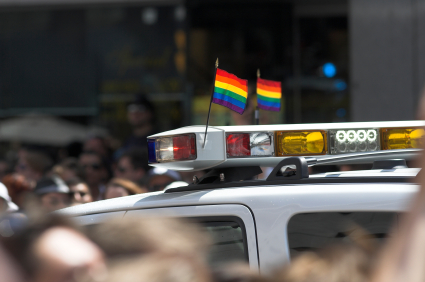 I was a bit disappointed when I saw Rand out yet another website recently. Why was the site outed? Because they were ranking for SEO company and Rand didn't feel that their backlinks should count (and Rand wanted another excuse to promote his new LinkScape tool).
In his post Rand...
claimed that the site ranking #1 for SEO company was an embarrassment to Google and other search engines
wrote "Outing manipulative practices (or ANY practices for that matter) that put a page at the top of the rankings is part of our job"
wrote "Isn't the goal of a successful web marketing campaign to build a strategy that is legitimate to survive a manual review by the engines and strong enough to be defensible even to those who peer review or investigate?"
While some may not feel the post was outing, that was the intent of the post...to cause harm to the business highlighted, and to do so for potential personal profit. As Nick Wilsdon wrote:
Yes, Google probably already knows about them but that's not the point. Once a SERP or a naughty company becomes a public embarrassment, it then gets "cleaned up". Google can't be seen to be gamed. There's an element of politics involved.
ShoeMoney also spoke about that topic in this video, titled Don't Make Google Look Stupid
And that in itself becomes an issue. Sure most of us want to be able to have our sites pass a hand review and stand the test of time, but when things are covered with a negative connotation from a negative frame it makes Google more likely to act against the "spam"...even if it was something that was fine for years.
I had a lively conversation with a search engineer about one of my sites where he stated that he thought the site's marketing tactics were a bit spammy. 2 other search engines chose to promote that same site editorially with shortcuts. Because of who owns a site it can be seen as being spammy, while the same site is seen as the clear cut category leader worthy of promotion by other search employees who do not have anti-SEO goggles on.
Where this "out everything on principal" strategy goes astray is when a person's assumption of how the algorithms and editorial policies should work do not match what the search engineers believe. To appreciate that, consider the SEO Book affiliate program. It passed PageRank for years. And then Rand outed it and it stopped passing PageRank.
Recently Rand wrote that Google engineers said that affiliate programs should pass PageRank. So based on what Google engineers say in public, editorial links promoting my affiliate program should pass PageRank, but because Rand chose to out it, it probably never again will.
Shockingly, when asked point blank if affiliate programs that employed juice-passing links (those not using nofollow) were against guidelines or if they would be discounted, the engineers all agreed with the position taken by Sean Suchter of Yahoo!. He said, in no uncertain terms, that if affiliate links came from valuable, relevant, trust-worthy sources - bloggers endorsing a product, affiliates of high quality, etc. - they would be counted in link algorithms. Aaron from Google and Nathan from Microsoft both agreed that good affiliate links would be counted by their engines and that it was not necessary to mark these with a nofollow or other method of blocking link value.
Editorial affiliate links should count, but it was Rand asking "who does Google come down on" that was intended to harm my business to give himself a better competitive position. It was similar to the strategy of blasting Aviva to promote a list of directories people should buy - a profitable strategy, but not one with a north pointing ethical compass.
As to the absurdity to claiming that as a professional SEO's job to police the organic search results...I can only assume that a person stating such has never had a site hand edited (while seeing factually incorrect sites with spammier links and worse site designs continue to rank in the same results). If you read the Google remote rater documents you can see how things are open to interpretation. If you read the remote search quality rater documents leaked from 2003, 2005, and 2007 you can see how they changed over the years.
Years ago I might have thought reporting all spam was a good idea, but after experiencing and seeing the arbitrary and uneven nature of the editing it is not what I would consider a relevant mindset for SEO in 2008. When I was starting out in search my mentor told me "you can't really appreciate how the game works until you lose a site" and once you do, feeling like it is your job to out spam seems a bit small minded and short sighted.
If Rand really believes that "Outing manipulative practices (or ANY practices for that matter) that put a page at the top of the rankings is part of our job" then why does he offer a testimonial on the Text Link Ads website when Matt Cutts has clearly stated that buying text links is manipulative and outside their guidelines? Does he turn in his own clients for link buying?
Patrick's dedication to providing excellent services echoes in all of his employees and the company as a whole. Support and response times are exceptionally fast, and the process of buying links couldn't be easier. - Rand Fishkin
How can you suggest people should buy links and then out them for doing so? Someone is either being intellectually dishonest or economical with the truth.