Since we have a number of popular Firefox extensions, I frequently get asked how to update Firefox extensions. Rather that writing 3 emails a week I figure it was quicker to jot down a quick blog post. To update or uninstall an extension you first have to click into the add-ons panel.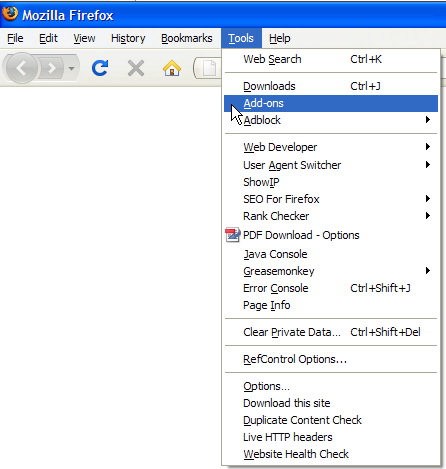 When you get inside the extensions area (by following the path highlighted above) you will see an Add-ons window with a Find Updates button at the bottom of it. That is an easy way to update many extensions at once.
The other way to update or uninstall is to scroll on an extension and click on it.
If you left click, Disable and Uninstall buttons will appear.
If you right click on an extension you will see a menu pop up with the option to Uninstall the extension. This menu also gives an option for you to Find Update.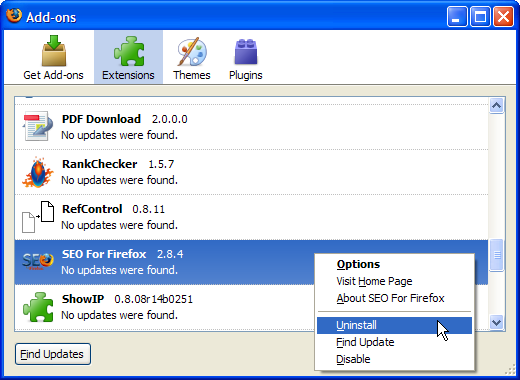 Any time you do an update or uninstall you have to restart Firefox for it to take effect. If you uninstall an extension that you want to reinstall, go to the source where you downloaded it from to be able to reinstall it again. Instructions for installing an extension are well laid out on the SEO for Firefox page.