If Google is smarter than humans, we must accept that it should be able to help us answer the difficult questions about life that are vital toward making humans reach their full potential, such that we may help computers become smarter, so that we may reach the singularity.
Sure some folks who took some funding are trying hard to build real communities around niches, but they are doing it all wrong.
The folks who are doing it right seem to have the answer to everything. Millions and millions of answers. The modern day Matthew Lesko of the search world.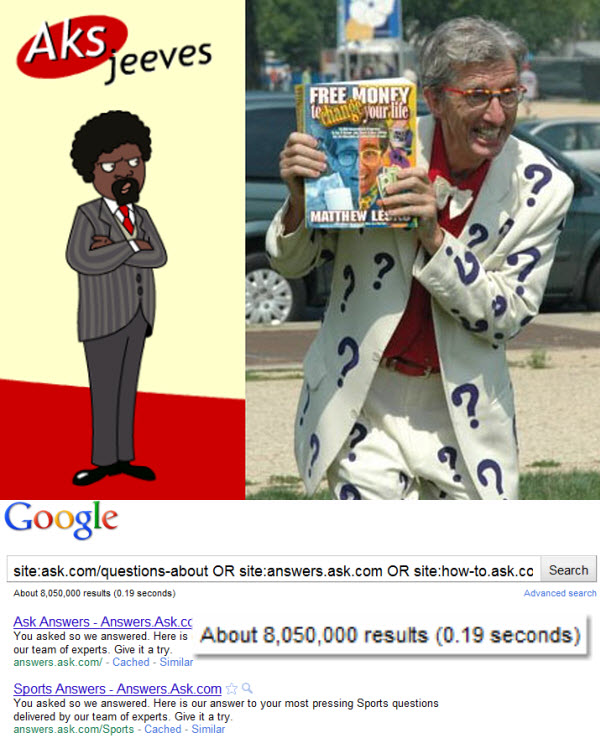 Ask has long played the search arbitrage game, but they are stepping up their game.
Every authoritative site should have an answers subdomain.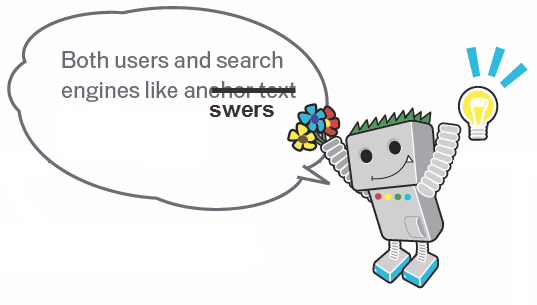 Every site is an opportunity for more answers.
Why shut a site down, when you can just throw up some scraped & autogenerated pages and wrap them in a Google ad feed that pays out over 80%?
Even if you have redirected a site as a defunct relic for a decade, once you have your auto-generated content in place you can simply throw the domain in the hopper and generate a few million pages.

Why did Ask fold their search engine & focus on Q & A? They claim the following:
"The development of search as a technology has become commoditized. To continue to invest our own resources to do web search doesn't make sense because that development is expensive and doesn't give you a differentiated product," Ask President Doug Leeds said by telephone.
My contention is that their is no value spending the engineering resources to fight auto-generated spam if Google is paying you to create it. At some point one stack of money becomes much larger than the other.
Then again, speaking of differentiation, I wonder if Doug Leeds would care to comment on if answers content "has been commoditized" at all by them skirting around the intent of fair use laws (much like Youtube did to video content). Are they offering a "differentiated" service by turning tons of their sites into giant answer farms?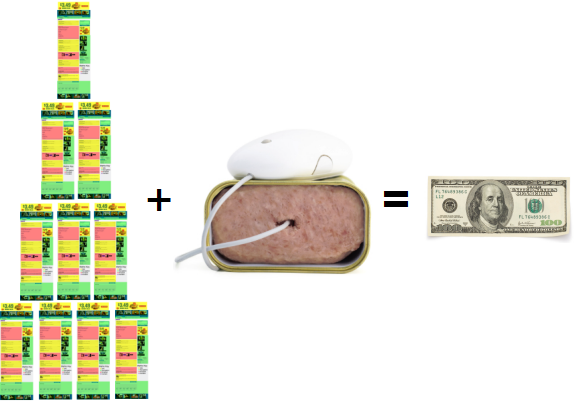 Ultimately this is much like Mahalo, but on a grand scale. At least they are not pointing expired redirects into their site (like eHow did) but if this trend continues look for thin answer sites wrapped in AdSense to become the equivalent of the auto-generated affiliate feed powered website of years gone by. The model is infinitely more scalable than content mills since the companies doing it don't actually have content costs: throw a keyword list in the hopper, send your scrapers out to "add value" & watch the money come in. Wherever something is working simply throw more related keywords in the hopper.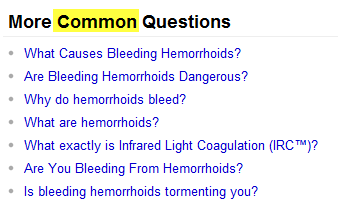 The lack of cost to the model means you can build thousands of pages around misspellings and yet still have it be profitable...the cost of creating each page is under a cent.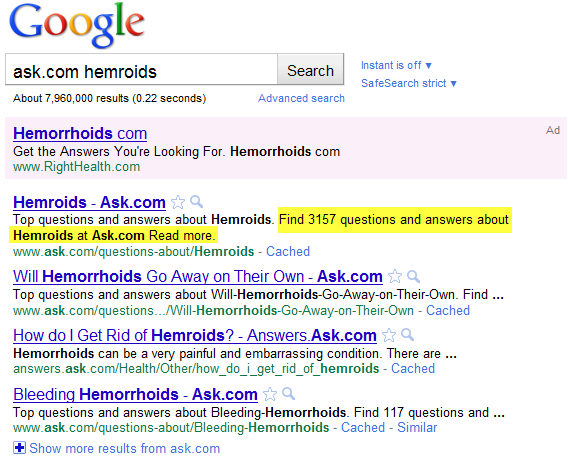 Who funds the creation of all this garbage? Google, via their AdSense program. It's a bit of Southern Hospitality from Google, if you will.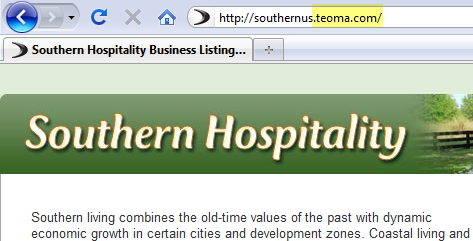 Own a forum website or answers website & are sick of seeing Ask outrank you by leveraging their domain authority + "fair use" of your content? Here is how to block their bot in robots.txt:
User-agent: Teoma
Disallow: /
Google has the ability to warp markets as they see fit, be it ad exchanges, tax policy, copyright, trademark, or hard coding the search results for self-promotion. While reading Gmail a couple minutes ago I saw the following ad, which I think prettymuch sums up Google's approach to search: monetize everything!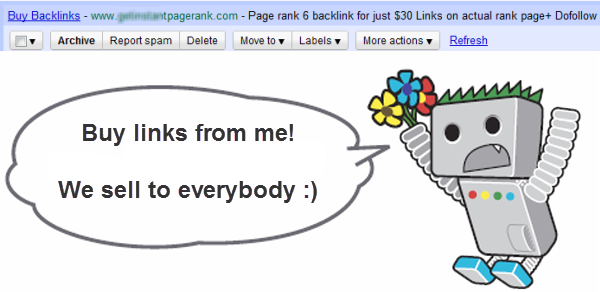 With great power comes great responsibility, however working on the Google spam team must feel a bit like the movie Brazil when watching this stuff unfold.
Remember how all kinds of affiliates were given the boot by Google for not "adding value"? How are lander pages like this one adding any value? 10 of 10 above the fold links are monetized. And it looks like their sites are using content spinning too!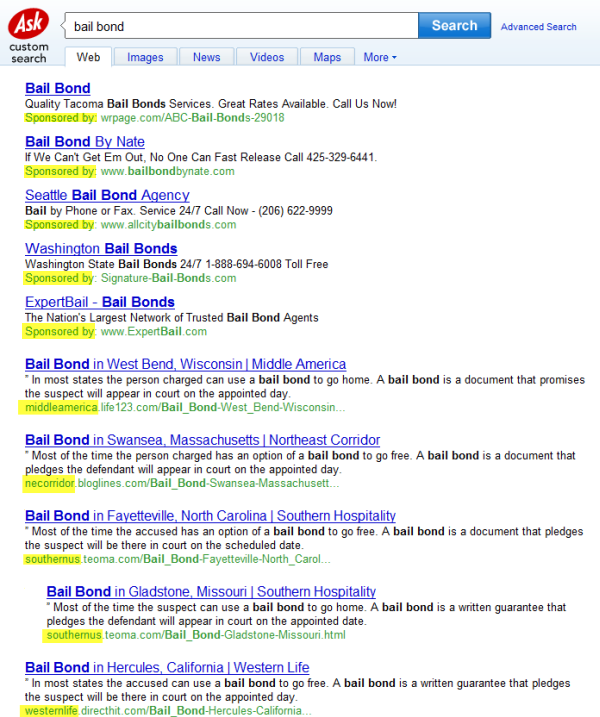 The promise of the web was that it could directly connect supply and demand to make markets more efficient, and yet leading search engines are paying to create a layer of (g)arbitrage that lowers the utility and value of the network for everyone else, while pushing even more publishers into bankruptcy as the leeches grow in size & number.
My guess is that unless this short term opportunism changes, some of the star search engineers will leave in disgust within 12 to 18 months. Mark 2012 on your calendars, it will be a good year for clean search plays like Blekko and DuckDuckGo. ;)