"To thine own self be true"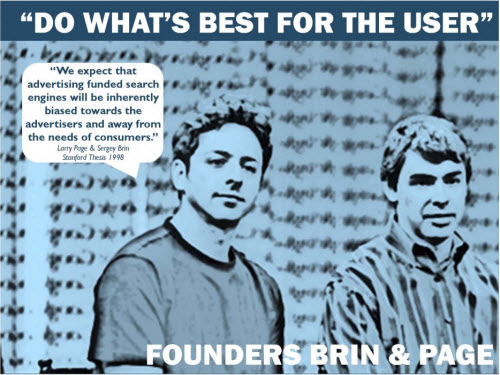 In a word?
Prescient!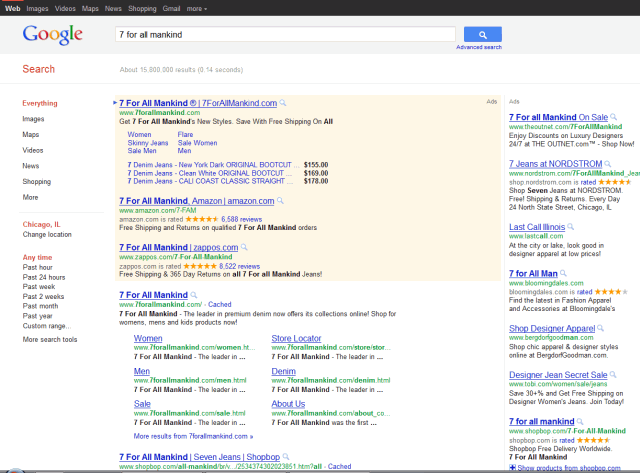 10 links in a single AdWords ad unit!
Then more ads below it. Then a single organic listing with huge sublinks too. And unless you have a huge monitor at that point you are "below the fold."
Negative advertising in AdWords is not allowed. So long as you build enough brand signals & pay the Google toll booth, public relations issues & reputation issues won't be accessible to searchers unless they learn to skip over the first screen of search results.
While it is generally against Google's TOS for advertisers to double dip in AdWords (outside of the official prescribed oversize ad units highlighted above), Google is doing exactly that with their multitude of brands.
BeatThatQuote is back yet again.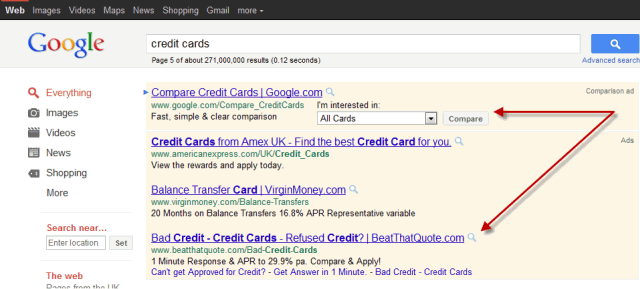 The line between ads & content is getting blurry. Mighty blurry.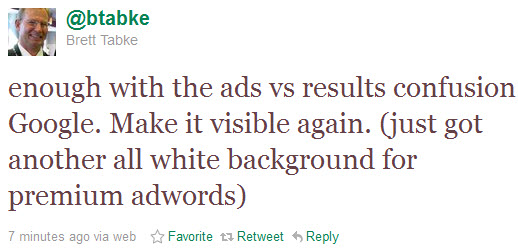 Is it time yet for a new slogan?
Google: the sales engine!