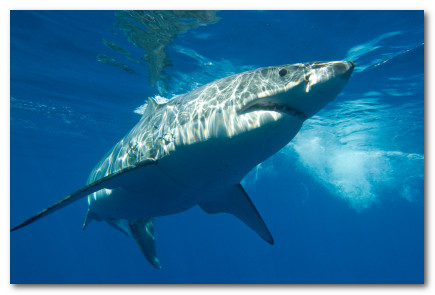 The little guy often loses.
As market niches get saturated, the winners are typically those with the deepest pockets.
Up until the last few years, the little guy has been able to prosper with SEO. The little guy didn't face much competition from big companies, because the big companies didn't get SEO. However, Google's current algorithmns and corporate strategy often have the side effect of benefiting large companies.
According to Google CEO Eric Schmidt, the Internet is a "cesspool" where false information thrives....Brands, he said, are the way to rise above the cesspool
There is a danger in reading too much into Schmidt's words, however this statement mirrors a lot of what happens in the search results. A big company or brand, with a crawlable site, will find it easy to dominate the search results. A big company will be linked to, discussed in the media, and have established keyword query volume - all factors which Google rewards. All these factors are becoming increasingly difficult for the small guy to emulate.
Factor in Google's ongoing moves to "own" verticals, and many more little guys will be crushed underfoot. It doesn't matter if your site is white hat, grey or black, if your site competes directly with a big company, or with Google - who are now a big company themselves - you'll almost surely lose.
This isn't just true in the SERPs, of course. It's also true in Adwords, which essentially rewards those with deep pockets. It's true in print. It's true across all media. It's true in politics, in money markets, and in life.
Power is like that.
Even if you don't face competition from big operators, you'll face competition from a million other little guys, especially if there is no barrier to entry. This is often the case on the web. Check out this article by Tim O Shea, founder of the short lived UK group buying site Snippa. Snippa was similar to Groupon.
Due to the number of players, commission levels are being eroded far from the 40-50% that Groupon achieves down to 0% just to get the deal (at Snippa our deals averaged around 10-20%). Merchants are getting numerous phone calls from prospective group buying companies and the conversation with many is more about the commission level charged rather than how they could offer a great discount for a group of new customers. This will continue until a clear leader emerges that can demonstrate a large customer base allowing them to negotiate better deals and commission levels. Many companies chasing the same deal is counter productive for the end customer.
Too many competitors errode margins to zero. Eventually, the biggest operator wins.
How To Protect Yourself And Win
When you're looking for a niche to get into, how do you evaluate it?
Do you look at the search volumes and look to position a site top ten for that search volume? An ok strategy, and one used by many in the SEO business.
However, lets take it a step further.
If you're thinking long term, you need to consider other factors, especially competitive threats. Ask: is this niche likely to be so lucrative that it will attract big companies? If so, then you may need a strategy to become one, or be bought out by one. You may win such a fight for a while, but the big company will invariably win in the end through greater reach and purchasing power.
Are you the cheapest, or are you the best?
Pick one.
The little guy is almost always better off aiming to be the best at what they do. Being the cheapest requires volume, and is very difficult to sustain. Many companies, both big and small, get locked in a downward spiral of price cutting. Again, you'll last being the cheapest until a bigger company turns up. Bigger companies can get price advantage through volume. If the internet equivalent of Wal Mart is your competition, you're in trouble if you compete on price.
Zappos was a small company, that eventually became a big company, not by competing on price, but by competing on service. They aimed to be the best at service. Had they competed on price, they wouldn't have got anywhere. The big shoe and clothing chains would have crushed them.
Is SEO your only strategy to dominate a niche? If so, then you're vulnerable to the whims of Google. Instead, think about ways you can develop a brand. I use the term brand in the widest possible sense. Being the best guy in the world to talk to about, say, the eating preferences of neon tetra fish - is a brand. Whatever it is you do, if you're not competing on price, aim to be the very best. If you have to carve a niche even finer, do it, at least until the costs outweigh the benefits.
Think about ways you can lock in customers/visitors and keep them coming back. If you only ever have search volume, then you rely on people who haven't seen you before. Encourage visitors to bookmark you, or sign up for a newsletter. Hook them in some way. Above all, be memorable. Being memorable will create search volume out of nothing (how many people searched for Zappos years ago? Or SEOBook? ). Building an audience may not be enough to fend off big companies, but it will help you fend off other small companies and new entrants, especially if they only rely on SEO.
Be the big guy in the little niche :)
Published: November 11, 2010 by
A Reader
in
business