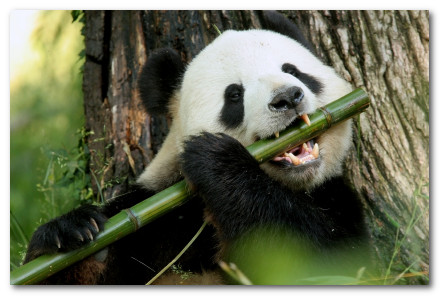 In previous articles, we've looked at the one-sided deal that has emerged when it comes to search engines and publishers. Whilst there is no question that search engines provide value to end users, it's clear that the search engines are taking the lionshare of the value when it comes to web publishing.
That isn't sustainable.
The more value stripped from publishing, the less money will be spent on publishing in future. In this respect, the search engines current business model undermines their own long-term value to end users.
In this ecosystem, the incentive is to publish content that is cheap to produce. Content might also be loss-leader content that serves as a funnel leading to a transaction. Some of the content might be advertorial, the result of direct sponsorship, and may well include paid links. Curiously, it has been suggested by a Google rep that "....you blur the lines between advertising and content. That's really what we've been advocating our advertisers to do". Some of it might be "the right kind of native", courtesy of Google Doubleclick. Some of the higher value content tends to be a by-product of the education sector, however the education sector may be the next in line to suffer a commodification of value.
There is little return to be had in producing high value content and making it publicly available for free, with no strings attached, so naturally such content is disappearing behind paywalls and taking other forms.
YouTube
Some YouTube producers are rebelling.
In a recent post, Jason Calacanis outlines the problem for video content producers. He maintains that Google's cut of the rewards amounts to 45%, and that this cut simply isn't sustainable for video producers as their margins aren't that high.
Successful media businesses today have margins in the 20% to 50% range--if they hit profitability. That means if you give a partner 45% off the top, you have no chance of breaking even (emphasis mine). In fact, this absurd revenue is so bad that people have made amazingly clever strategies to skirt them, like VICE producing the Snoop Lion documentary and Grace Helbig becoming the face of Lowe's Hardware. A full 100% of that money goes to the content creator -- boxing out YouTube. More on this later.

Sure, it can *feel* like you're making money, but when you look across the landscape of YouTube businesses -- and I won't call anyone out here -- it's very, very clear they are losing millions and millions of dollars a year.

YouTube doesn't have to worry because they simply lop off 45% of the revenue from the top for providing video hosting. Hosting for them is, essentially, free since they have a huge -- and growing -- network of fiber (see 'Google's Fiber Takeover Plan Expands: Will Kill Cable & Carriers').

Since YouTube doesn't have to create any content, just aggregate it, they don't need to worry about the individual profitability of any one brand......With YouTube, as with their AdSense product, Google is trying to insert itself between publishers and advertisers and extract a massive tax. In the case of YouTube, it's a 45% tax
In a subsequent post, Calacanis laments that whilst a lot of publishers got back to him in support of his views, he received no contact from YouTube, even though he is supposedly a high value "partner".
And what do YouTube do for this 45% cut? Hosting? They've pretty much outsourced support and liability to the MCNs for no money down. I imagine running a video network is pretty expensive, although I wonder about the true costs for Google. Calacanis obviously doesn't think they're great enough to justify the cut.
PPC Not Immune
Paid search also extracts a high tax.
Let's run the numbers. A site has an average order price of $100. The site converts at 1% i.e. a site makes a sale to one in every hundred visitors. Sales are $1 per visitor. If the total cost of providing the order is $50, then the profit is 50 cents per visitor. The site can pay the search engine up to 49 cents per click and make a profit.
Let's say the site invested heavily in conversion optimization to raise the conversion rate. They redesign their site, they refine their offer to give users exactly what they want, they optimize the sales funnel, and they manage to double their conversion rate to 2%. Now, for every 100 visitors, they make $2 per visitor. They can now bid up to $1.99 and still make a profit.
Great, right.
But along comes the competition. They also invest heavily in conversion optimization, and copy, and process, and they double their conversion rates, too. These sites must then keep upping their bids to stay on top in the auction process. Who benefits?
The search engine does.
The search engine benefits from this content improvement in the form of higher bid prices. The producer improves the value of their sites to users, but whilst the competition is doing the same thing, the real winner is the search engine.
This is one reason the search engine spokespeople will advise you to focus on delivering value to customers. The more value you create, the more value you're going to end up passing to a search engine. As publishing becomes easier, the more gets published, yet the amount of attention remains relatively static. The competition increases, and it is likely that those with the deepest pockets eventually win high value and/or mature verticals.
How To Deal With It
Whilst we're waiting for a new paradigm to come along that swings the pendulum back in favor of publishers - and we may be waiting some time - we need to think about how to extract more value from each visitor. This is not meant as a beat-up on the search engines - I'm glad they exist and enjoy most of what they do - rather this is about trying to get a handle on the ecosystem as it stands and how to thrive in it, rather than be crushed by it. In long tail markets - and web content is a l-o-n-g tail market - most of the value flows to the person organizing the market.
The key to prospering in this environment - if you don't have the deepest pockets and you don't organize the market - is to build relationships.
SEO is built largely on the premise that a relationship doesn't exist between searcher and publisher. If a relationship already existed, the searcher would go direct to the publisher site, or conduct a brand search. I'm sure that's how most people reading this article arrived on SEOBook.
So, try to make the most of every search visitor by turning them into non-search visitors. The search engine gets to extract a lot of value on first visit, especially if they arrive via PPC, but if you can then establish an on-going relationship with that visitor, then you get to retain value.
1. Encourage Subscriptions
Subscriptions can be in the form of bookmarking, signing up to Twitter, on Facebook, email subscriptions, RSS, and forum subscriptions. Encourage users to find you, in future, via channels over which you have more control. If you've buried these subscription calls to action, make them overt.
2. Form Alliances
Share exit traffic with like-minded but non-competitive sites. Swap advertising. Make guest posts and allow others to do likewise. Interview each other. If appropriate, instigate affiliate programs. Invest in and grow your personal networks.
3. Invest In Brand
Define a unique brand. Push your URL and brand everywhere. Take it offline. Even down to the basics like business cards, pens, whatever, emblazoned with your logo and URL. If you don't have a definitive brand in your space, pivot and build one. Own your brand search, at very least.
4. Widen Distribution Channels
Publish ebooks. Build apps. Publish white papers. Make videos. Think of every medium and channel in which you can replicate your web publishing efforts.
Once you establish a relationship, give people reasons to come back. Think of what you do in terms of a platform, destination or place. How would this change your current approach? Ensure your business is positioned correctly so that people perceive a unique value.
You can then treat search engine traffic as a bonus, as opposed to the be all and end all of your business.
Published: June 19, 2013 by
A Reader
in
business