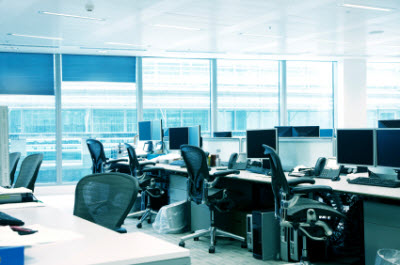 As Google makes life more difficult for SEOs, pure-play SEO business models, such as affiliate and Adsense, can start to lose their shine. Google can remove you from Adsense without warning, and the affiliate model has always had hooks.
One of the problems with affiliate and Adsense has always been that it is difficult to lock in and build value using these models. If the customer is "owned" by someone else, then a lot of the value of the affiliate/Adsense middle-man lies in the SERP placement. When it comes time to sell, apart from possible type-in domain value, how much intrinsic value does such a site have? Rankings are by no means assured.
So, if these areas are no longer earning you what they once did, it makes sense to explore other options, including vertical integration. Valuable online marketing skills can be readily bolted onto an existing business, preferably to a business operating in an area that hasn't taken full advantage of search marketing in the past.
Even if you plan on building a business as opposed to buying, looking at businesses for sale in the market you intend to build can supply you with great information. You can gauge potential income, level of competition, and undertaking a thorough business analysis can help you discover the hidden traps before you experience them yourself. If there are a lot of businesses for sale in the market you're looking to enter, and their figures aren't that flash, then that's obviously a warning sign.
Such analysis can also help you formulate your own exit strategy. What would make the business you're building look attractive to a buyer further down the track? It can be useful to envision the criteria for a business you'd like to buy, and then analyse backwards to give you ideas on how to get there.
In this article, we'll take the 3,000 ft view and look at the main considerations and the type of advice you'll need. We'll also take a look at the specifics of buying an existing SEO business.
Build Or Buy?
There are a number of pros and cons for either option and a lot depends on your current circumstances.
You might be an existing owner-operator who wants to scale up, or perhaps add another revenue stream. Can you get there faster and more profitably by taking over a competitor, rather than scaling up your own business?
If you're an employee thinking of striking out on your own and becoming your own boss, can you afford the time it takes to build revenue from scratch, or would you prefer instant cashflow?
The Advantages Of Building From Scratch
Starting your own business is low cost. Many online businesses cost next to nothing to start. Register the business. Open a bank account. Fill out a few forms and get a business card. You're in business.
You don't need to pay for existing assets or a customer base, and you won't get stuck with any of the negatives an existing business may have built up, like poor contracts, bad debts and a tainted reputation. You can design the business specifically for the market opportunity you've spotted. You won't have legacy issues. It's yours. It will reflect you and no one else, at least to start with. The decisions are yours. You don't have to honor existing contracts, deal with clients or suppliers you had no part in being contractually obliged to in the first place.
In short, you don't have legacy issues.
What's not to like?
There is more risk. You don't yet know if your business will work, so it's going to require time and money to find out. There are no guarantees. It can be difficult to get funding, as banks like to see a trading history before they'll lend. It can be very difficult to get the right employees, especially early on, as highly skilled employees don't tend to favor uncertain startups, unless they're getting equity share. You have to start a structure from scratch. Is the structure appropriate? How will you know? You need to make a myriad of decisions, from advertising, to accommodation, to wages, to pricing, and with little to go on, apart from well-meaning advice and a series of hunches and experiments. Getting the numbers right is typically arrived at via a lot of trial and error, usually error. You have no cashflow. You have no customers. No systems. No location.
Not that the downsides should stop anyone from starting their own business. If it was easy, everyone would do it, but ask anyone who has started a business, and they'll likely tell you that sure, it's hard, but also fun, and they wouldn't go back to being an employee.
There is another option.
Buy It
On the plus side, you have cash flow from day one. The killer of any business is cash flow. You can have customers signed up. People may be saying great things about you. You may have a great idea, and other people see that it is, indeed, a great idea.
But if the cash flow doesn't turn up on time, the lights go out.
If you buy an existing business with sound cashflow, you not only keep the lights on, you're more likely to raise finance. In many cases, the seller can finance you. If that's the case, then for a small deposit you get the cashflow you need, based on the total business value, from day one.
You've got a structure in place. If the business is profitable and running well, then you don't need to experiment to find out what works. You know your costs, how much you need to spend, and how much to allocate to which areas. You can then optimize it. You have customers, likely assistance from the vendor, and the knowledge from existing suppliers and employees. There is a reduced risk of failure. Of course, you pay a price for such benefits.
To buy a business, you need money. Whatsmore, you're betting that money on someone elses idea, not your own, and it can be difficult to spot the traps. You can, of course, reshape and respin the business in your own image. You can get stuck with a structure that wasn't built to your specifications. You might not like some of the legacy issues, including suppliers, existing contracts or employees.
If you decide buying a business is the right thing for you, then you'll need good advice.
Advice
According to a survey conducted by businessforsale.com, businesses can take an average of nine months to sell:
28% of brokers said within 6 months
31% of brokers said within 9 months
21% of brokers said within 12 months
10.5% of brokers said that more than 12 months was required to sell a business
Buying a business is more complicated than buying an asset, such as a website. You could buy only the assets of a business - more on that shortly - but often the businesses are sold as a going concern, which means you may take on all the potential liabilities of that business, too.
Hence the need for sound advice in three main areas. Assemble a team to cover legal, accounting and business advisory.
Legal
Buying is a business, like buying a house, is a legal transaction, consisting of a number of legal issues. They key issues are you want to know exactly what you're buying and won't be left with any unexpected liabilities. You also want to make sure the seller won't compete with you by re-entering the market after you buy.
One of the first things I do with clients is make sure they understand what they are buying,....They need to be able to tell me if they are buying assets, such as customer list and equipment, or the business, with the warts and ugliness that come with it.
There are a number of potential traps:
Among the things to worry about when you buy an existing business: undisclosed debts, overstated earnings, poor employee relations, overvalued inventory and pending lawsuits, to name a few. Hidden liabilities can exist in all sorts of areas - from land contaminated with toxic chemicals, to accounts receivable that look solid but prove to be uncollectible, to inventory that's defective or dated
There's an important distinction between buying the assets of a business and buying a business. Buyers typically want to buy the assets, such as a customer list, supply contracts, or plant. Sellers typically want to sell the entire business entity.
If you buy only a corporation's assets, you don't assume its liabilities, including taxes.
If you buy a corporation's shares of stock, however, you end up with both its assets and liabilities - including known and unknown taxes. An example of an unknown tax debt would be one that resulted from an IRS audit that has not yet begun. The seller of the corporate shares is released from all corporate debts unless he personally guarantees them or agrees to be liable for them after the transfer
Which is an important distinction. However, most smaller business sales are likely to be asset sales, as they are often sole proprietorships or partnerships.
There are also financial implications in terms of tax writeoffs.
Accountant
There are two main areas accountants look at when evaluating a business. The financial history, and the tax ramifications.
Advisors often recommend looking at more than just the last years books:
In order to know whether or not the asking price for the business is fair, it is very important that you look through the books of the company over a number of financial periods. Don't make the mistake of asking for just last year's accounts. You should have at least three and preferably five years of records for the business. If it is half way through the financial year, ask for an interim set of accounts for this year. You need to be assured that trading conditions have not deteriorated from the last financial year. If you are looking to put your hard-earned money (and other's equally hard-earned money) into a business, you want to make sure that the business is not going backwards. You need to look for evidence of year on year growth at acceptable margins. Remember, any company can show regular growth but it must be profitable. Fire sales can increase revenue with little or no impact on margin or worse, the revenue can be unprofitable
The other main area is tax.
Again, this is where the difference between assets and equity is important. There are tax advantages in buying assets, as you can depreciate based on the purchase price:
Property acquired by purchase. The depreciable basis is equal to the asset's purchase price, minus any discounts, and plus any sales taxes, delivery charges, and installation fees. For real estate, you can also include costs of legal and accounting fees, revenue stamps, recording fees, title abstracts/insurance, surveys, and real estate taxes assumed for the seller
We've barely scratched the surface, and your financial advice will be considerably more detailed, taking into account multipliers, profit and revenue, and more. Business valuation is a specialist area, and if you want to read more on this topic, I found The Small Business Valuation Book a good resource.
Business Advisor
After lawyers and accountants, the third member of your evaluation team should be a qualified business adviser who is familiar with businesses in your area of interest.
A thorough competitive analysis should be a first step. Where does this business sit in relation to existing competition? How easy is it for new competitors to enter the market? How much risk is involved?
Whenever you buy an existing business and look at its records, you're looking at the past. There's no guarantee things won't change going forward. If you're negotiating to buy a business and you think the seller is giving you a great deal, be very suspicious--there's probably something heading down the road at 90 miles an hour that will blow this business apart when it hits
That's the same if you plan to build a business from scratch, the difference being you probably won't have to risk as much up front.
It can also pay to go through a broker acting on your behalf, as opposed to the seller. ">Brokers can:
Prescreen businesses for you. Good brokers turn down many of the businesses they are asked to sell, whether because the seller won't provide full financial disclosures or because the business is overpriced. Going through a broker helps you avoid these bad risks.
Help you pinpoint your interest. A good broker starts by finding out about your skills and interests, then helps you select the right business for you. With the help of a broker, you may discover that an industry you had never considered is the ideal one for you.
NegotiateThe negotiating process is really when brokers earn their keep. They help both parties stay focused on the ultimate goal and smooth over any problems that may arise.
Assist with paperwork. Brokers know the latest laws and regulations affecting everything from licenses and permits to financing and escrow. They also know the most efficient ways to cut through red tape, which can slash months off the purchase process. Working with a broker reduces the risk that you'll neglect some crucial form, fee or step in the process.
Buy An Existing SEO Business
If you want to build an SEO business, here's a good idea of what's involved in building one up to scale:
When you are building your agency, you need to focus on getting clients that pay you 6 figures a year. It's hard to build a profitable agency and provide great results when someone only pays you a few grand a month.
There's a lot of competition in this market because there are no real barriers to entry. Anyone can call themselves an SEO and anyone can advertise such services. The result is that it can be pretty difficult to differentiate yourself.
The advantages of buying an SEO business are the same for buying any other type of business i.e. you get instant cashflow, a client list, and reputation. The standard analysis, as outlined in this article, applies. Evaluate financials, legal issues and position in the market, the same as any other business.
If you're considering buying an SEO business you need to pay particular attention to reputation. It's a market where, I think it's fair to say, there is a significant level of hype. Customers are often oversold on benefits that don't eventuate i.e. a focus on rankings that don't result in leads or customers.
Reputable SEO businesses are unlikely to have a high level of customer churn. Look for customer lists where the customers has been with the agency for a good length of time, and are ordering more services. Look for locked in forward contracts. It's pretty easy for other SEOs to poach other customers by offering them lower prices. Again, this is why reputation and evidence of high service levels are important.
One valuable aspect, as Neil alludes to in his article, is relationships:
In the short run you will lose money from business development, but in the long run you'll be able to make it up. The quickest way for you to increase your revenue is to be the outsourced arm of bigger agencies. As an SEO company, look for ad agencies to partner with, as there are way bigger ad agencies than seo agencies. Feel free and cold call them, offer to help them for free with their own website, and if you do well they'll drive a lot of clients to you
Look at how the agency gets work. If it comes from established, larger advertising agencies, then these relationships are valuable. They typically result in a steady flow of new work without the need for new advertising spend. Look at the promises that have been made to clients. For example, ongoing payment may rely on performance metrics, such as ongoing rankings.
Further Resources:
Hopefully this has article has given you some food for thought. If you're capital rich and time poor, then buying an established business can be an attractive proposition. Here are some of the sources used in this article, and further reading:
Published: July 11, 2013 by
A Reader
in
business
New to the site? Join for Free and get over $300 of free SEO software.



Once you set up your free account you can comment on our blog, and you are eligible to receive our search engine success SEO newsletter.
Already have an account? Login to share your opinions.