Back when I got into SEO part of the reason I wasn't too into PPC back then was because I had limited cash, but another big reason I wasn't big on it was because it seemed so simple and boring. Over the past couple years that has changed a lot!
Today Google AdWords is far more complex than SEO was in 2003.
With that complexity there are additional opportunities for some & additional expenses for others. But keeping up with all the changes is easily a full time job.
Noticing that trend, and seeing stuff like the below image, I thought it made sense to try to create something great servicing the AdWords / PPC market.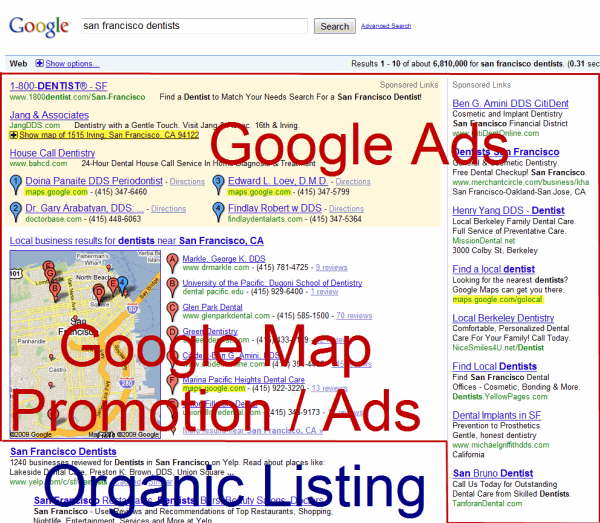 Google keeps controlling more real estate, and if you are not leveraging AdWords then there is a chance your business could eventually get pushed "below the fold" - perhaps not for longtail keywords...but certainly for the highest traffic and most valuable keywords in your industry. Google recently launched their vertical search panels, and to some degree you can think of many of these as what will eventually amount to some form of an ad channel (or a channel which promotes content from premium related partnerships with Google).
I am decent at AdWords, but my level of proficiency is nowhere near my level with SEO, and so we needed the help of someone else if we were going to make sure that we had bar-none the best product/service on the market. And so we decided to partner with Geordie to turn PPC Blog into a great membership website which mirrors this one.
Off the start access costs $179, but Geordie and I wanted to offer SEO Book blog readers a recurring 30% discount off of that, by using this code
EF0
This coupon will work for the first 100 subscribers, and then after the discount will no longer be available.
You can join here
http://ppcblog.com/member-tour-seobook/
Just like with SEO Book, you can cancel anytime and are under no obligation to stay any longer than you find it valuable to do so. If you do any serious amount of PPC it is quite easy to find a few tips that help you save $5 or more a day, especially when you consider how much PPC stuff Geordie has done (he has managed millions/yr in ad spend for the past 4 years & has brain dumped everything he knows) & how high quality the membership will be.
60+ training modules and a friendly PPC focused forum await you :D