May 1st
Outside of Google, Amazon and eBay own perhaps the 2 largest streams of ecommerce traffic. In fact, both are amongst the top 10 sites in Alexa (even though ~ 100% of their traffic is commercial while ~ 0.001% of Twitter's traffic is). In spite of Google's prominent promotion of Wikipedia, Amazon still gets more traffic.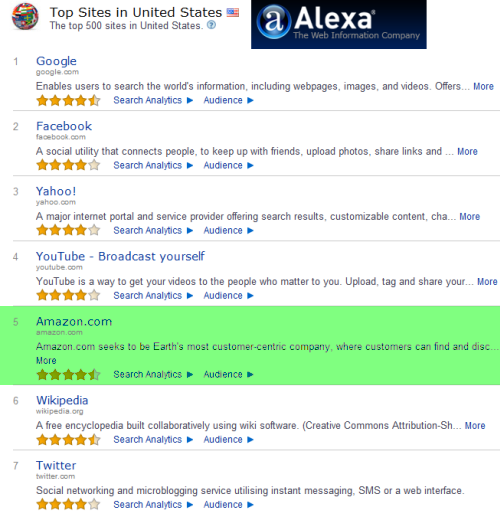 In the leak of AdWords top spenders data last June Amazon was #5 on the list. Kantar Media's research estimated that Amazon's Q4 Google AdWords spend was almost double their nearest competitor.
Why mention this?
Amazon recently started giving away a free $75 coupon for product ads on their site.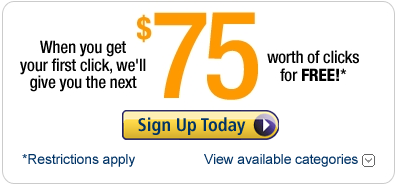 A lot of their customers may be used to buying on Amazon, but you don't get much more of a pre-qualified ecommerce visitor than a person who clicks on your offer who is already on Amazon.com.
Google is also pushing free $75 AdWords coupons fairly aggressively.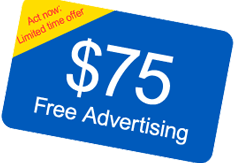 Bing Ads: Bing and Yahoo! Search expand the reach of your business to millions of monthly users. Get a free $50 Bing coupon today.
Published: May 1, 2011
New to the site? Join for Free and get over $300 of free SEO software.



Once you set up your free account you can comment on our blog, and you are eligible to receive our search engine success SEO newsletter.
Already have an account? Login to share your opinions.
Over 100 training modules, covering topics like: keyword research, link building, site architecture, website monetization, pay per click ads, tracking results, and more.
An exclusive interactive community forum
Members only videos and tools
Additional bonuses - like data spreadsheets, and money saving tips