Majestic SEO just released free graphs tracking link growth rates, which can be used to compare the overall link profile of competing sites, and how they are growing month to month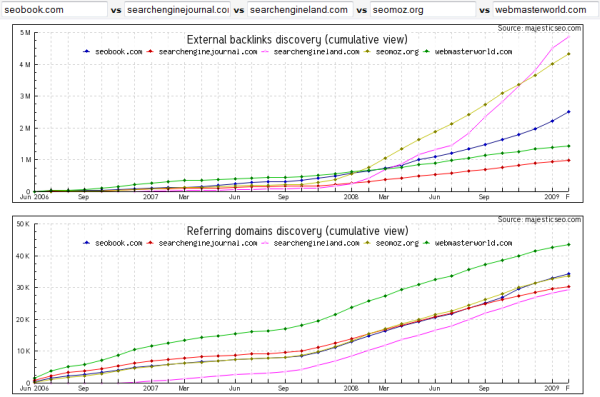 Such data can be used to compare sites against traffic growth of sites.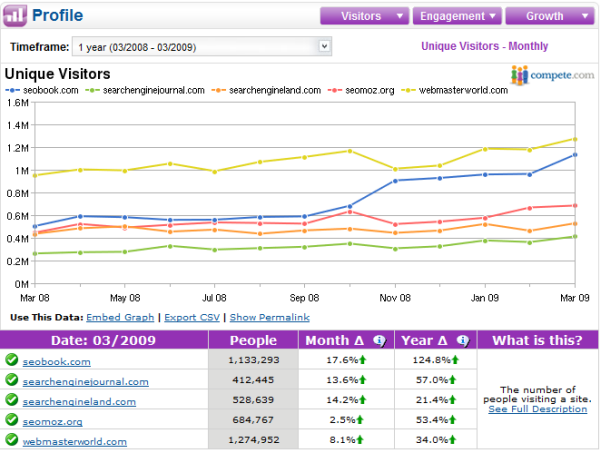 You can further analyze the number of pages indexed in Google (and how it has evolved over time).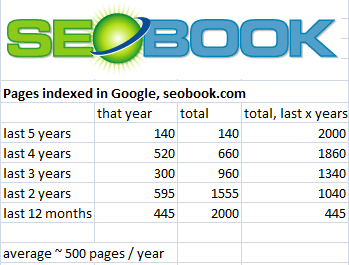 These data points can by synched up to help evaluate if a site is particularly strong or weak in any area, and how to address that weakness or build off that strength to further grow a site.
Have way more links than competing sites, but few pages? Create content.
Have way more content than competing sites, but few links? Work on link building.
Such data can further be refined by plugging sites into our competitive research tool to see what they rank for, and coming up with more ideas by looking through our complete guide to competitive research.