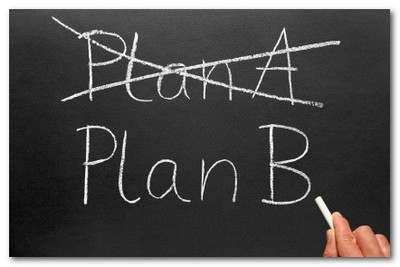 When an economy is booming, companies can risk being sub-optimal.
They can get away waste and inefficiency. They can get away with providing less value, because customers aren't as focused on the bottom line as they are when cash is tight.
In a down economy, it is less likely people will be prepared to pay too much for things they don't really need.
So now we're in a down economy, how will things change? What can the webmaster do to adapt to these changes?
Here are a couple of interesting articles:
One on Gapingvoid.com, which predicts a return to value. Another on UnlockTheGame, where a 96 year-old ex-business woman talks about what happened during the last depression.
.... I remember seeing bankers standing in their fancy suits at street corners selling apples......there are millionaires made in good times and in bad times.so the lesson there is the "times" have nothing to do with it.......If you're going to read the news, it's important to read it separating yourself from it. .....Read between the lines and look for the silver lining, because behind every negative news story is a turnaround success story waiting to happen.
While the Gaping Void article makes a number of broad assumptions, the important points of those two articles are that things are going to change, and where there is change, there is opportunity.
So where is the opportunity going to come from?
The Gaping Void article points out:
It was quite a disconnect for me to hear the guys on CNN yapping endlessly on about THE RECESSION, in contrast to all the groovy cats I met at SXSW, who told me how their businesses were booming. It was like two alternate universes colliding. Which one was the real one?"
Been hearing those stories a lot lately? So have I.
It is probable that traditional marketing money (i.e. television, radio, print) is shifting to internet channels, because the internet is seen as providing better value. Also, people may use their cars less often, and shop on the internet to save money. Bad for brick n mortar retailers, good for internet stores.
The UnlockTheGame article talked about surviving the last depression by adding value i.e. selling a freezer stock full of meat.
A good approach in a down economy, especially for the little guy who seldom does enough volume to compete on price alone, is to think about ways to add value.
It is good we're in the internet game :)
How To Add Value
1.Re-Focus On User Needs
What do users really need? As money gets tight, people focus more on their needs than their wants. If you're selling a "want", can you twist it round into being perceived as a need?
For example, one of the first areas to get cut from corporate budgets during a downturn is marketing spend. But a company still needs to talk to consumers. If you sell internet advertising, you could address this need by comparing various channels i.e internet vs tv/radio/print.
Frame your message in terms of results and benefits. In a down economy, positioning is often a lot less important than the bottom line.
2. Segment Your Market
Typically, the wider your market, the more average your service or product. By being all things to all people, chances are you aren't delivering excellent value to some.
If customers are more driven by excellent value because cash is short, the generic products and services may miss out to a competitor more focused on a segments needs. Look for ways to segment your existing market.
3. Improve
Can you be more timely? More convenient? More accurate? Can your offering be customized? Can it be made more usable?
What more can you do for people?
4. Seek Feedback
Your users and customers know what their needs are. Do you make it easy for them to tell you? Ever asked them about it? How do you currently evaluate their needs?
5. Partner
Are there opportunities you see, but can't act on because you don't have the resources? Does someone else have those resources? Are there opportunities to partner up to create more value?
How about within your own company? Is every member of your team focused on providing customer value? Make every team member a partner in the adding value process.
6. Assess The Value Of Existing Relationships
It might seem like a strange time to cut customers, but the customers that aren't making much money present a huge opportunity cost to provide real value to someone else. Assess which customers make you the most money and focus on their needs. What extra value can you create for them?
Published: April 8, 2009 by
A Reader
in
marketing