When you think of labor day what comes to mind? For me it is these 2 thoughts
lower earnings because few people are online today
since almost nobody is online, any hours worked today are me getting ahead of the market ;)
Working hard & working long hours can almost be a disease...the web makes it easy to be addicted.
But for every person who is putting in hard work trying to help people there is another person selling image.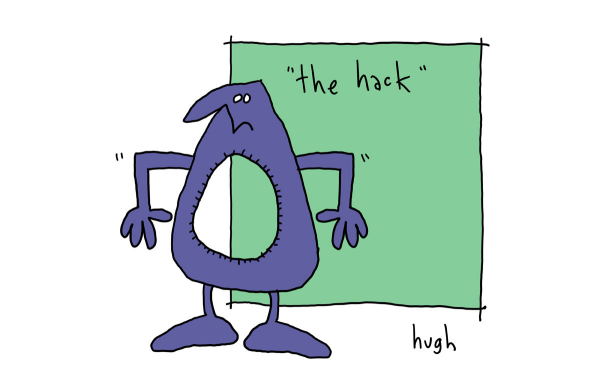 The big issue with the image game is the risks. As the lies pile up they corner people into a bad situation, to where they can (and do) lose everything.
If I had to take a single point of reference to help a stranger judge the difference between a hack and someone who wants to honestly help people, I would say it is this: do they encourage you to take on debt.
If they do then there is a good chance they are the type of person who will go out of their way to screw you.
If they do not then they are likely not a maximizer type (because if they were then they would be encouraging you to go into debt to sell you more stuff).
It is not that all debt is evil (when I got started online I was naive enough to start on a credit card), but life and markets are unpredictable. If I wasn't smart enough to get a job to cover my 6 or so months of education before going full time online who knows where I would now be. What seems like a short term gain can lead to longterm failure. We are human, and so we are flawed. Wen you have debt/leverage you have no spare parts. So if something goes wrong you are done. Nassim Taleb spoke about the importance of savings and diversity of revenues as keys to survival, while noting that the very structure of our public markets encourages risk + leverage (options encourage short term performance & volatility rather than sustained growth, and you hope the guy on the next watch is stuck holding the Madoff ponzi bag).
The falls of past empires have typically been preceded by rapid inflation in food costs. Our food supply, like most other aspects of modern day life, has been so extended as to be poisonous. Fishes soaked in chemicals literally change sex back and forth, and shrimp in the ocean (with traces of Prozac) swim toward the light - where they get ate.
Its not about fixing the conversation. Its about filling in the blanks. If people are prone to click on something that is exactly what they will get, even if it is not something they want.
We misinform kids about sex in a way that can screw up the rest of their lives. Against the will of people data is collected so that they may be stalked and harassed. If you once thought you were fat in the past, long after becoming anorexic there will still be ads reminding you how fat you are, following you around the web.
When bits of culture die the life lessons wrapped in it fade as well. Sure there may be HTML codes for emotions, but (beyond ad targeting) it is hard to reduce people to number.
Is the push toward homoginization to increase yield and chasing the lowest common denominator making people happier or more miserable?
I realize that reading the above can quickly make me sound like some ultra left-winged hippie, but the point of this post is not a political one ... rather one on the basic rule of law.
We justify (or downplay) harming ourselves, our environments, and the environments of other animals so we can have more and better. But to do this we often take on debt and leverage and put ourselves in precarious situations. Worse yet, we often have *others* decide to take on leverage for us, without our desire or permission.
Why is it that the government is giving Google tax credits to build more low income housing while the Federal Reserve is sitting on over $1 trillion in bad mortgage paper? How can the government want to make housing cheaper / more affordable while simultaneously propping up (and thus ensuring overvaluation of) virtually the whole of the market? How can the government taking both sides of the same bet lead to anything but waste, fraud & abuse?
If you believe in efficient market theory then banking should represent a small portion of the profit pool (since banks are all dealing in the same commodity of cash). And yet the banking class keeps representing a growing portion of the profits, while the bad sides of their trades (the losses) are passed on to tax payers.
I don't mind someone else levering up with risk so long as they have to pay the consequences of their failures. But capitalism without failure is like religion without sin.
These banks threatened tanks in the street if they didn't get their bailouts.
They went so far as to say even auditing the Federal Reserve would threaten the financial system. Sorry, um, but that is exactly what the banking class did. If they are not punished for committing crimes then the lawlessness will only grow more extreme, as it has.
When the bubble popped some of these scammers, charlatans, shysters, swindlers, and tricksters claimed that "nobody saw it coming," but in fact as things started to go wrong these folks leaned into it and made it worse.
Rather than having CDOs go unsold they engaged in self-dealing & kept mixing the bad chunks in, sorta like making new sausage out of old sausage. They knew what they were doing. They intended to commit fraud:
"On paper, the risky stuff was gone, held by new independent CDOs. In reality, however, the banks were buying their own otherwise unsellable assets."
...
"One rival investment banker says Merrill treated CDO managers the way Henry Ford treated his Model T customers: You can have any color you want, as long as it's black."
Its labor day. The criminal bankers who ripped you off in the past, who are currently ripping you off with more crimes, and who will rip your children off are stealing your labor. And since neither political party cares to stop it its up to you how much you want to give...there is no end to how much they would love to take. Time for me to take a break. ;)