Google has been progressively eating their own search results with...Google.
I hate to use Avril Lavigne as an example, but I am about to go to a sweet concert, so maybe this is ok. Looking at the following searches, notice how Google is promoting Google or sites that are editorially selected and trusted by Google.
Their music service promotes trusted resellers, their news service promotes trusted news sources, and their top ranking YouTube pages (promoted externally and internally and algorithmically favored) will eventually consist largely of trusted content providers.
This self arbitrage and backdoor partnerships as organic relevancy work on core popular search phrases: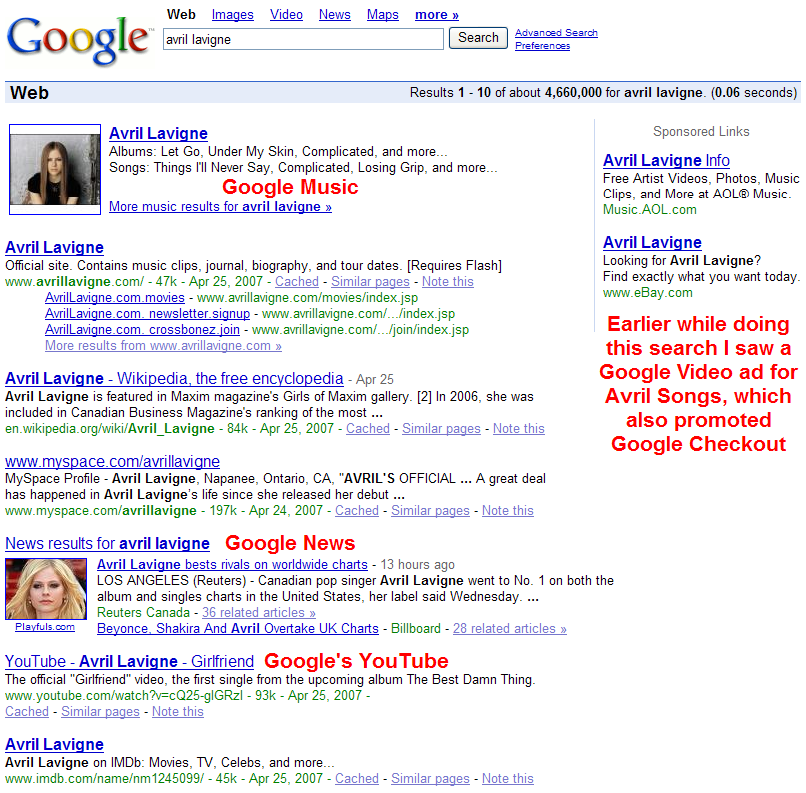 and it scales on through to less popular phrases that are hot right now: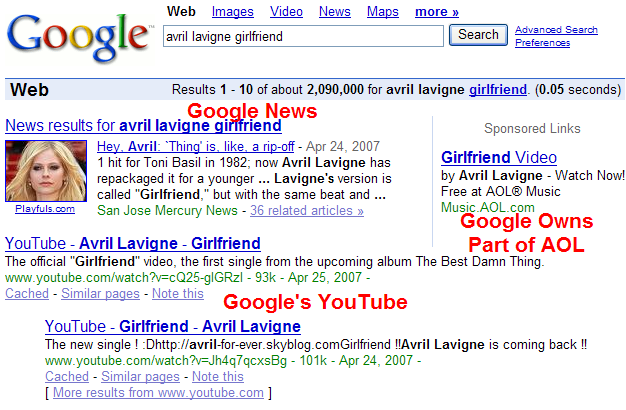 If you didn't understand what I was talking about in Google Closing the Window of Opportunity, the above images should do a good job of showing how search is moving away from purely algorithmic to an editorial blend approach, and how Google is making itself a leading vertical search engine in many verticals.
The easiest way for Google to be perceived as relevant is to make it easy for other authorities to want to talk about Google as being innovative and relevant. If Google is willing to send significant traffic to trusted sources how could those sources do anything but trust Google?