I reformatted my ebook and have recopied the pay per click section of The SEO Book so people can see a representitive sample of my ebook before they purchase it.
Until I released this there really were not any good free PPC guides (at least that I knew of) since people usually make more money trying to get you to sign up for second tier search engines than they do off just giving you honest info...but you didn't hear that from me :)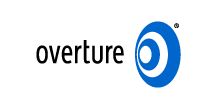 The SEO Book is currently 128 pages and the pay per click report is 22 pages.
The free PPC report requires Adobe Reader to view.
Download the Pay Per Click Secrets Report
I have recently reformatted my ebook to include a few more goodies such as a Directory XLS checksheet, a quick start checklist, and a quick reference guide to all the SEO tools I use.