Sep 9th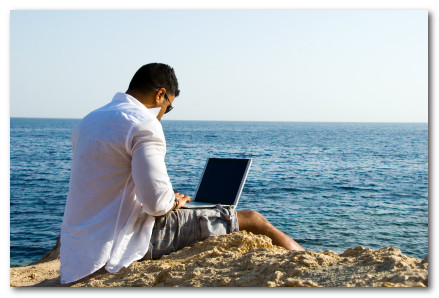 Starting your own SEO business can be a challenge. In DMOZ, a directory often hostile to SEO listings, there are still over 1,018 SEO service companies listed. Do a Google search on SEO companies, are you'll see.....quite a few more!
Ok, it's a big planet, and there is room for many operators, but it's true to say that in the SEO game in 2009, no one is short of competition.
There is a lot of competion because there is a low barrier to entry. In order to enter the SEO market, someone only need put out an open for business sign, in the form of a website, and they are as much an SEO Agency as the next guy.
Maintaining a profitable business is another matter, of course.
If you're thinking of starting an SEO agency, here are some aspects you should consider, and some recommendations on how to position in today's marketplace. If you're an SEO who has started their own business, and made a success of it, it would be great if you could share your experiences in the comments below. What are the things you know now, that you wished people had told you when you started?
Essential Considerations
1. You
The first part of your plan should be all about you.
What are your strengths and weaknesses? Are you a self starter, or do you prefer being given work to do? Take a long look in the mirror and be honest with yourself: is running a business really something you want to do, or is this a means to avoid looking for employment? How suited are you to running a business?
No doubt you can see where I'm going with this. There are personality traits people have that make them suited to running a business, including a desire for independence, being a self-starter, and having the ability to take financial risk. One such risk is the lack of steady salary. Do you have a means of financial support? Savings? If you do, it will make life a lot easier. If you don't, consider building up that safety net before you start.
Once you've decided that this is definitely for you, great! Working for yourself can be an immensely rewarding thing to do.
2. Strategy
Where are you going and how will you get there?
Map out a business plan.It need not be complicated. In short, what can you offer that your competition can't? How much will you have to sell in order to cover your expenses and make a profit? How, exactly, are you going to sell your services and execute delivery?
Once you get a feel for the figures, it will make it easier to see if your ideas are achievable.
3. Finances
How much money will you need in order to get out and sell, and then to provide the services? How much money will you pay yourself? Do you need staff? Do you have an accountant? Do you know your break-even figure? How will you manage bad debts or late payments?
All business ultimately comes down to maths. You need to bring in more than you pay out. Failure to do that means the business fails.
Two important areas are cashflow and value of a good accountant.
Business lives or dies on cashflow. A business can be selling well, but if it doesn't have enough money in the bank to meet payroll or rent at the end of the month, it is finished. Try to arrange sufficient overdraft or investment to ensure you can survive between bill payments. Clients often pay later than you want them to.
Secondly, an accountant is worth their weight in gold. Not only do they take on tedious business of tax filing, they make sure you are claiming all the deductions you're entitled to. For example, your computer equipment, your use of home, your broadband, your electricity use can all be charged to your business. This reduces your costs and tax obligation.
4. Your Idea
Does your business serve a customer need or want? Can competitors easily copy what you do?
These are two critical areas. Many people go into business because they want to do something they like doing. That's ok, so long as there is enough consumer demand. However, think about the number of actors and musicians out there. Most aren't making much, if any money. This is because they are pusrsuing a job they enjoy, and largely ignoring supply and demand considerations. Ignoring supply and demand is ok for actors, but it's poor way to run a business. What can you supply that there is a ready demand for? Can you create new demand?
Secondly, the barrier to entry. Because it is so easy to start an SEO business, you'll need something else to differentiate yourself, other than just having a website. A website is the base level entry point. What have you got that others can't copy? Are you able to service a geographic locality better than other providers? Do you know a particular market vertical well i.e travel/fashion/finance/auto? Do you have a name/brand people know? Can you leverage reputation and contacts from your previous career?
5. Marketing and Sales Strategy
This is part of your business plan, but it is an area that requires special attention. Without a marketing strategy, how are people going to know who you are? How are you going to sell to them? If your answer is SEO or PPC, you'll be up against a lot of competition. Those channels are saturated, and in most cases, there is little to distinguish one service provider from the next.
How do you intend to implement your strategy? What channels will you use? Have you allocated time and money to that strategy? For example, if you intend to speak at conferences, you need to budget for the travel and attendance. You also need a plan for who is going to do the work while you're away marketing and selling.
The sales cycle can be long and tedious. The bigger the client, the longer sign-offs can take. Typically what happens is that many prosposects will all sign off at once, after months of indecision! Can you scale up quickly if a lot of work comes in? Will you turn down work?
The Challenge In 2009
The specific challenge to SEO services providers in 2009 is differntiation. There are many people offering services, so how do you stand out from the rest?
One way is to zig when other zag. Is everyone heading off to the same SEO conferences, saying much the same thing? Instead, how about going to the conferences no one else goes to? Travel industry conferences. Dental conferences. People in those industries need SEO, and you might be the first person who has ever talked to them about it! With careful selection and a little luck, you might corner a lucrative, untapped market.
Do companies really need SEO services? Perhaps they just need their own people trained. Can you offer in-house training courses? How about providing a number for them to call whenever they have an SEO question? Be the go-to guy for a number of small firms who may not be able to afford a full seo service, but might be able to afford an hour of advice or coaching each month.
Partner with design/devlopement companies. Perhaps they can't afford to hire a full time SEO on staff, but if you sign up 4-5 design companies, and offer your SEO service as an add on, you should enjoy a steady stream of work. They do all the sales work for you, you just do your part, and bill the agency. They take a cut.
Got any other ideas on differentiation, or war stories about running your own business? Please feel free to comment :)
Published: September 9, 2009
New to the site? Join for Free and get over $300 of free SEO software.



Once you set up your free account you can comment on our blog, and you are eligible to receive our search engine success SEO newsletter.
Already have an account? Login to share your opinions.
New to the site? Join for Free and get over $300 of free SEO software.



Once you set up your free account you can comment on our blog, and you are eligible to receive our search engine success SEO newsletter.
Already have an account? Login to share your opinions.
Over 100 training modules, covering topics like: keyword research, link building, site architecture, website monetization, pay per click ads, tracking results, and more.
An exclusive interactive community forum
Members only videos and tools
Additional bonuses - like data spreadsheets, and money saving tips