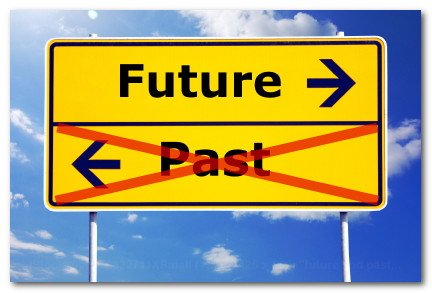 Interesting little snippet from Mr Cutts:
"Matt recommends SEOs do not "chase the algorithm" and instead try to predict where Google will be going in the future". Matt was addressing PubCon.
Good advice, methinks.
Trying to predict where Google is going is something we do a lot of at SEOBook.com. Whilst no one has a crystal ball, it's good practice to keep one eye on the search horizon.
So, where do we think Google might be heading?
Google Will Continue To Dominate Search
Easy one, huh.
Their biggest competitors appear clueless when it comes to search. Bing may make some inroads. Maybe. It's hard to imagine anyone eating Google's lunch when it comes to search, for many years to come.
Is Facebook a threat? I doubt it. Search is difficult, and I can see no reason why Facebook - which has a media focus - could own the search channel any more than Yahoo could.
Search is, after all, an infrastructure problem. Google's infrastructure would be very difficult to replicate.
Google Won't Be Doing All That Much About Blackhat Sites
A search result set only really contains spam if the Google users think it contains spam i.e. they don't see the answer they were expecting.
The fact a website may fall outside Google's guidelines might get competing webmasters' knickers in a knot, but it probably doesn't matter that much to Google, or anyone else.
Even though Matt Cutts says Google will devote more resources to this, I suspect Google's efforts will largely remain focused on outright deception i.e. misrepresentation, hijacking and malware.
The Web Reflects Power Structures
We can forget the San Fran techno-hippy ethos of the web. It will not be a free-for-all democracy, if it ever was. History shows us that power tries to centralize control in order to maintain it.
Google may try to keep users on Google for longer. They do this by owning more and more verticals, and extracting data and reformatting it. When they send visitors away from Google, they'll try to do so more and more on their own terms. Watch very carefully what type of sites Google rewards, as opposed to what they may say they reward.
Expect less competition in the market as a result. Some people are already getting angry about it.
Be Where Your Users Are
Google follows users. So does Facebook. Anywhere your users are, you've got to be there, too. On Google Maps. On YouTube. Wherever and whenever. Think beyond your website. Think in terms of getting your data out there.
As Rich Skrenta pointed out in a recent interview:
Social media can drive tons of attention, awareness and traffic. But the search box is the best way to navigate to stuff you want. Now what will drive those results - if I type in "pizza", what should I get? The answer can be very different depending on whether the results are coming from the web, Yelp, or Facebook. So I guess my answer is that I still see search being the core way to navigate, but I think what gets searched is going to get a lot more structured and move away from simple keyword matches against unstructured web pages
A Shift To Localization
Microsoft Research found that people tend to organize their memories in geographic terms i.e. where they were when something happened.
If you want to know where Google is heading, then watch Marissa Mayer. Marissa has been responsible for much of what you see in Google in terms of how it is organized. Marissa has just moved to head of Geographic and Location Services.
Google Earth. Google Maps. Google Local. Google Street View. Mobile location data and targeting. Expect more data to be organized around locality.
Everything Changes, But Not That Fast
Aaron talked about TechCrunch's tendancy to over-hype new developments:
"...but this changes everything..."
SEO hasn't changed all that much in years. We still find an audience (keyword research), we publish content, we build links to the content, and then we repeat it all over again.
The changes come around the edges, especially for big companies like Google. There is a lot of risk to Google in making radical changes. Shareholders don't like it. Why risk breaking something that makes so much money, and is so popular?
The biggest changes in the way we do things on the web are probably going to come from the upstarts. They're probably hard at work in their garage right now.
Published: November 17, 2010 by
A Reader
in
google