Hit By Panda
In a recent comment someone shared the fate of Patrick Jordan, owner of justanotheripadblog.com.
Since the Panda update happened, some scraper websites (monetized by Google AdSense) have started outranking Patrick for his own content.
Panda = No AdWords Soup for You
Distraught with the decline in traffic, Patrick turned to AdWords to try to bridge the gap and drive some revenues.
Unfortunately, Google wouldn't let him do that either:
I asked on what grounds he had decided that my site does not produce original content. His answer was that he had typed a sentence into Google and found it contained at many sites around the web. Seriously, I made a lengthy strong case for my site's record of having 100% original content and he typed one sentence into a Google search.

I emailed back and asked him to be specific about his search. This was his reply:

"An example of a specific sentence that appears in multiple websites is "a superb app for iPad and iPhone that lets you quickly and easily transfer photos and videos between iOS devices and computers – has been updated this week, to Version 2.3."
Google Rolls Out the Red Rug (for AdSense Scrapers)
Think about how perverse this is:
Google algorithmically penalizes your site
Google won't say why it is penalized, other than some abstract notion of "quality"
Google offers no timetable on when things can improve, but suggests you keep spending increasing sums of capital to increase "quality"
Google pays scraper sites to steal your content & wrap it in AdSense ads
Google ranks the stolen content above your site (so the content has plenty of "quality" but it is just not "quality" on your website)
Google ignores your spam reports & DMCA notifications about how they are paying people to steal your content
Google tells you that you can't even buy AdWords ads, because you are now duplicate content for your own content!
Contributory Copyright Infringement
So now we have Google telling advertisers "I won't even take your money" precisely because Google is paying people to steal their content. Small publishers likely don't have the capital needed to sue Google, but clearly what Google is doing here *is* flagrant, systematic, abusive, and illegal (contributory copyright infringement).
One of Google's larger enemies may want to fund some sort of class-action lawsuit. Google deserves far more of a black eye than they have got in the press from the embarrassment that is the Panda update.
Um, Could You Please Help Me Out a Bit Here Google?
Patrick Jordan begged Google for help in March. In response they sent him this: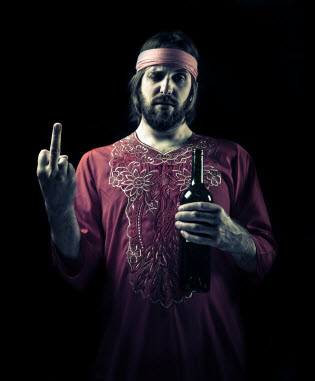 Yet Another Webmaster Loses Faith (& Trust) in Google
Since Google has ignored him (for months), Patrick felt he had to rebrand & redirect his old website to a new iPad website. Google made (a rather long and egregious series of) mistakes. And he had to pay the price for it, because Google is a monopoly that doesn't give a crap about how destructive their business is on the ecosystem, so long as it increases their profits.
Again I ask, how long does Google leave this mess in place before publishers broadly take a more adversarial approach to publishing?
Now that Google is aware that the panda fallout is costing THEM money, it will likely get cleared up quickly. I suspect to see an update within the next couple weeks at most. And it would happen even quicker if the press actually did its job. ;)
Update: Matt Cutts stated that the site wasn't hit by Panda here, so that wasn't what caused this. However that still means that Google has to work on better highlighting original content sources over the scrapers, stop funding the scrapers via AdSense, and improve the internal policies which state that you can't buy ads if a scraper outranks you for your own content!