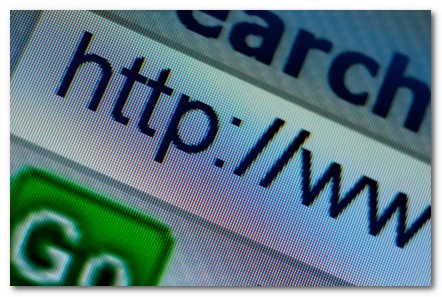 You've launched your website. Everybody you show it to thinks that it is great. You're starting to get some traffic. You search Google for your site.
You can't find it anywhere.
If you've arrived at SEOBook.com, chances are you're trying to solve that problem. Welcome to the world of SEO :)
SEO stands for Search Engine Optimization. It is a process whereby websites can gain higher rankings in the search engines. If you find any of the terminology confusing, check out our SEO Glossary.
Can You Do It Yourself?
Of course! Here's how to do it for free.
Ensure that your pages are crawlable, and readable, by search engines. Make a list of around 20 keyword terms that relate to your topic, and write a page on each. Create a site map pointing to each page, and link all your pages to the site map. Finally, build links.
Also read:
Got some training budget? Well, we would recommend this training course - of course ;) Tells you all about SEO and internet marketing - and more - as well as providing personal support in the forums.
Should You Do It Yourself?
Like anything, doing it yourself requires a personal investment in terms of your time. It also requires a desire to dive into technical aspects of search engines and publishing on the web.
If you have neither the time nor the desire, there are many professional SEOs who can take care of the task for you.
How To Select An SEO Professional
Whilst there are training courses run by independent operators, there are no formal industry certifications for SEO providers.
The reason for this is that few SEOs agree on optimal process and practices. Secondly, the search engines have an uneasy relationship with SEO. This is mostly due to the fact SEO competes with the search engines click-driven business model, and overly-aggressive tactics used by some SEOs can degrade the quality of search results.
The way to judge SEO professionals isn't by any claimed qualifications. SEO professionals should be judged by their results. In the SEO world, talk is cheap.
What To Expect
An SEO will adapt content and links in an effort to get you more exposure in search engine results pages.
While it would be nice to be able to pay an SEO to get you a #1 ranking for a high trafficked term, forevermore, SEO doesn't work this way.
The search engines rank sites based on a number of criteria, and that criteria is a closely guarded secret. Secondly, even if SEOs did know the criteria, it may not help. For example, Google places weight on historical factors, such as links built up over a long period of time. These links may be very difficult to obtain.
The criteria is also in a state of flux. What worked a few years ago may not work now.
Typically, what an SEO will do is ensure your site is included in the search engine indexes. Some web design approaches make it impossible for search engines to index a site. The SEO will also tweak existing content, and add new content, with the aim of ranking pages for topic areas related to your business. This can be a hit and miss affair, but generally speaking, the more content you have on your site that the search engine is able to see, the more traffic you're likely to receive.
An SEO will also try and get links pointing to a site, as links are a big part of Google's ranking criteria. If you're feeling adventurous, here is the maths that lies behind Google.
Over time, you should expect search engine referrals from targeted visitors to rise after having implemented an SEO strategy.
What To Watch Out For
Poor Metrics/Illusion Of Action - Some SEOs use poor performance metrics, one of which is ranking.
If no-one searches on a particular phrase, then ranking for the phrase is pointless. It's the equivalent of putting up a sign in a desert, miles form the road - no one will see it. It is very easy to get a page to rank for a keyword term that has little competition. Mention the keyword phrase on your page somewhere, and it will likely rank.
Instead, consider defining performance goals based on your business metrics. Do you want more traffic from search engines? Do you want more conversions? Align these goals with your SEO goals. Ensure the terms you're ranking for translate into measurable business advantage.
Overly-Aggressive Tactics - the search engines take a dim view of aggressive tactics, which can result in a site ban. Whilst this is highly unlikely, it can happen. If you wish to remain cautious, then your SEO should stay within published search engine guidelines. There is an appeals process if your site is penalized, however this can take time.
This is largely a risk vs reward question. The reason some SEOs are aggressive is because it can get results when less aggressive techniques fail. This is not to say aggressive techniques will always work, or that less aggressive techniques won't. A lot depends on the site and the area in which you're competing.
Guarantees - there are no such thing as ranking guarantees, especially if they imply the SEO has control over the search engine results. They do not.
Carefully examine the terms of the guarantee. Worthwhile guarantees, as far as the client is concerned, are where the SEO promises to satisfy criteria based on measurable, business metrics.
Resources
For an indepth look at selecting an SEO provider, members can take a look at Aaron's "Buying SEO Services"
Published: August 21, 2009 by
A Reader
in
seo tips