Sometimes the SEO industry feels like one huge Groundhog Day. No matter how many times you have discussions with people on the same old topics, these issues seem to pop back into blogs/social media streams with almost regular periodicity. And every time it does, just the authors are new, the arguments and the contra arguments are all the same.
Due to this sad situation, I have decided to make a short list of such issues/discussions and hopefully if one of you is feeling particularly inspired by it and it prevents you from starting/engaging in such a debate, then it was worth writing.
So here are SEO's most annoying discussion topics, in no particular order:
Blackhat vs. Whitehat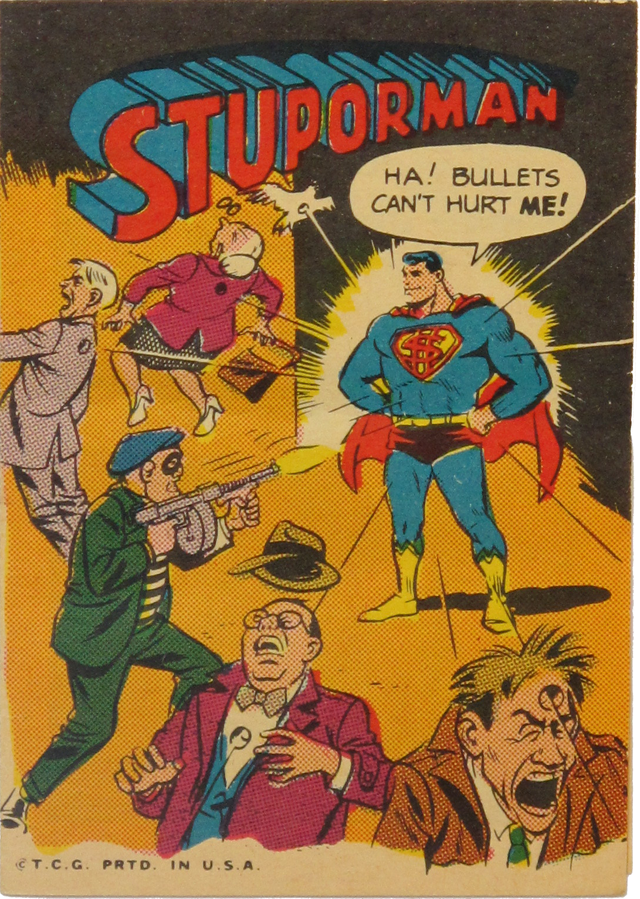 This topic has been chewed over and over again so many times, yet people still jump into it with both their feet, having righteous feeling that their, and no one else's argument is going to change someone's mind. This discussion is becomes particularly tiresome when people start claiming moral high ground because they are using one over the other. Let's face it once and for all times: there are no generally moral (white) and generally immoral (black) SEO tactics.
This is where people usually pull out the argument about harming clients' sites, argument which is usually moot. Firstly, there is a heated debate about what is even considered whitehat and what blackhat. Definition of these two concepts is highly fluid and changes over time. One of the main reasons for this fluidity is Google moving the goal posts all the time. What was once considered purely whitehat technique, highly recommended by all the SEOs (PR submissions, directories, guest posts, etc.) may as of tomorrow become "blackhat", "immoral" and what not. Also some people consider "blackhat" anything that dares to not adhere to Google Webmaster Guidelines as if it was carved in on stone tablets by some angry deity.
Just to illustrate how absurd this concept is, imagine some other company, Ebay say, creates a list of rules, one of which is that anyone who wants to sell an item on their site, is prohibited from trying to sell it also on Gumtree or Craigslist. How many of you would practically reduce the number of people your product is effectively reaching because some other commercial entity is trying to prevent competition? If you are not making money off search, Google is and vice versa.
It is not about the morals, it is not about criminal negligence of your clients. It is about taking risks and as long as you are being truthful with your clients and yourself and aware of all the risks involved in undertaking this or some other activity, no one has the right to pontificate about "morality" of a competing marketing strategy. If it is not for you, don't do it, but you can't both decide that the risk is too high for you while pseudo-criminalizing those who are willing to take that risk.
The same goes for "blackhatters" pointing and laughing at "whitehatters". Some people do not enjoy rebuilding their business every 2 million comment spam links. That is OK. Maybe they will not climb the ranks as fast as your sites do, but maybe when they get there, they will stay there longer? These are two different and completely legitimate strategies. Actually, every ecosystem has representatives of those two strategies, one is called "r strategy" which prefers quantity over quality, while the K strategy puts more investment in a smaller number of offsprings.
You don't see elephants calling mice immoral, do you?
Rank Checking is Useless/Wrong/Misleading
This one has been going around for years and keeps raising its ugly head every once in a while, particularly after Google forces another SaaS provider to give up part of its services because of either checking rankings themselves or buying ranking data from a third party provider. Then we get all the holier-than-thou folks, mounting their soap boxes and preaching fire and brimstone on SEOs who report rankings as the main or even only KPI. So firstly, again, just like with black vs. white hat, horses for courses. If you think your way of reporting to clients is the best, stick with it, preach it positively, as in "this is what I do and the clients like it" but stop telling other people what to do!
More importantly, vast majority of these arguments are based on a totally imaginary situation in which SEOs use rankings as their only or main KPI. In all of my 12 years in SEO, I have never seen any marketer worth their salt report "increase in rankings for 1000s of keywords". As far back as 2002, I remember people were writing reports to clients which had a separate chapter for keywords which were defined as optimization targets, client's site reached top rankings but no significant increase in traffic/conversions was achieved. Those keywords were then dropped from the marketing plan altogether.
It really isn't a big leap to understand that ranking isn't important if it doesn't result in increased conversions in the end. I am not going to argue here why I do think reporting and monitoring rankings is important. The point is that if you need to make your argument against a straw man, you should probably rethink whether you have a good argument at all.
PageRank is Dead/it Doesn't Matter
Another strawman argument. Show me a linkbuilder who today thinks that getting links based solely on toolbar PageRank is going to get them to rank and I will show you a guy who has probably not engaged in active SEO since 2002. And not a small amount of irony can be found in the fact that the same people who decry use of Pagerank, a closest thing to an actual Google ranking factor they can see, are freely using proprietary metrics created by other marketing companies and treating them as a perfectly reliable proxy for esoteric concepts which even Google finds hard to define, such as relevance and authority. Furthermore, all other things equal, show me the SEO who will take a pass on a PR6 link for the sake of a PR3 one.
Blogging on "How Does XXX Google Update Change Your SEO" - 5 Seconds After it is Announced
Matt hasn't turned off his video camera to switch his t-shirt for the next Webmaster Central video and there are already dozens of blog posts discussing to the most intricate of details on how the new algorithm update/penalty/infrastructure change/random- monochromatic-animal will impact everyone's daily routine and how we should all run for the hills.
Best-case scenario, these prolific writers only know the name of the update and they are already suggesting strategies on how to avoid being slapped or, even better, get out of the doghouse. This was painfully obvious in the early days of Panda, when people were writing their "experiences" on how to recover from the algorithm update even before the second update was rolled out, making any testimony of recovery, in the worst case, a lie or (given a massive benefit of the doubt) a misinterpretation of ranking changes (rank checking anyone).
Put down your feather and your ink bottle skippy, wait for the dust to settle and unless you have a human source who was involved in development or implementation of the algorithm, just sit tight and observe for the first week or two. After that you can write those observations and it will be considered a legitimate, even interesting reporting on the new algorithm but anything earlier than that will paint you as a clueless, pageview chaser, looking to ride the wave of interest with blog post that are often closed with "we will probably not even know what the XXX update is all about until we give it some time to get implemented". Captain Obvious to the rescue.
Adwords Can Help Your Organic Rankings
This one is like a mythological Hydra – you cut one head off, two new one spring out. This question was answered so many times by so many people, both from within search engines and from the SEO community, that if you are addressing this question today, I am suspecting that you are actually trying to refrain from talking about something else and are using this topic as a smoke screen. Yes, I am looking at you Google Webmaster Central videos. Is that *really* the most interesting question you found on your pile? What, no one asked about <not provided> or about social signals or about role authorship plays on non-personalized rankings or on whether it flows through links or million other questions that are much more relevant, interesting and, more importantly, still unanswered?
Infographics/Directories/Commenting/Forum Profile Links Don't Work
This is very similar to the blackhat/whitehat argument and it is usually supported by a statement that looks something like "what do you think that Google with hundreds of PhDs haven't already discounted that in their algorithm?". This is a typical "argument from incredulity" by a person who glorifies post graduate degrees as a litmus of intelligence and ingenuity. My claim is that these people have neither looked at backlink profiles of many sites in many competitive niches nor do they know a lot of people doing or having a PhD. They highly underrate former and overrate the latter.
A link is a link is a link and the only difference is between link profiles and percentages that each type of link occupies in a specific link profile. Funnily enough, the same people who claim that X type of links don't work are the same people who will ask for link removal from totally legitimate, authoritative sources who gave them a totally organic, earned link. Go figure.
"But Matt/John/Moultano/anyone-with a brother in law who has once visited Mountain View" said…
Hello. Did you order "not provided will be maximum 10% of your referral data"? Or did you have "I would be surprised if there was a PR update this year"? How about "You should never use nofollow on-site links that you don't want crawled. But it won't hurt you. Unless something."?
People keep thinking that people at Google sit around all day long, thinking how they can help SEOs do their job. How can you build your business based on advice given out by an entity who is actively trying to keep visitors from coming to your site? Can you imagine that happening in any other business environment? Can you imagine Nike marketing department going for a one day training session in Adidas HQ, to help them sell their sneakers better?
Repeat after me THEY ARE NOT YOUR FRIENDS. Use your own head. Even better, use your own experience. Test. Believe your own eyes.
We Didn't Need Keyword Data Anyway
This is my absolute favourite. People who were as of yesterday basing their reporting, link building, landing page optimization, ranking reports, conversion rate optimization and about every other aspect of their online campaign on referring keywords, all of a sudden fell the need to tell the world how they never thought keywords were an important metric. That's right buster, we are so much better off flying blind, doing iteration upon iteration of a derivation of data based on past trends, future trends, landing pages, third party data, etc.
It is ok every once in a while to say "crap, Google has really shafted us with this one, this is seriously going to affect the way I track progress". Nothing bad will happen if you do. You will not lose face over it. Yes there were other metrics that were ALSO useful for different aspects of SEO but it is not as if when driving a car and your brakes die on you, you say "pfffftt stopping is for losers anyway, who wants to stop the car when you can enjoy the ride, I never really used those brakes in the past anyway. What really matters in the car is that your headlights are working".
Does this mean we can't do SEO anymore? Of course not. Adaptability is one of the top required traits of an SEO and we will adapt to this situation as we did to all the others in the past. But don't bullshit yourself and everyone else that 100% <not provided> didn't hurt you.
Responses to SEO is Dead Stories
It is crystal clear why the "SEO is dead" stories themselves deserve to die a slow and painful death. I am talking here about hordes of SEOs who rise to the occasion every freeking time some 5th rate journalist decides to poke the SEO industry through the cage bars and convince them, nay, prove to them how SEO is not only not dying but is alive and kicking and bigger than ever. And I am not innocent of this myself, I have also dignified this idiotic topic with a response (albeit a short one) but how many times can we rise to the same occasion and repeat the same points? What original angle can you give to this story after 16 years of responding to the same old claims? And if you can't give an original angle, how in the world are you increasing our collective knowledge by re-warming and serving the same old dish that wasn't very good first time it was served? Don't you have rankings to check instead?
There is No #10.
But that's what everyone does, writes a "Top 10 ways…" article, where they will force the examples until they get to a linkbaity number. No one wants to read a "Top 13…" or a "Top 23…" article. This needs to die too. Write what you have to say. Not what you think will get most traction. Marketing is makeup, but the face needs to be pretty before you apply it. Unless you like putting lipstick on pigs.
---
Branko Rihtman has been optimizing sites for search engines since 2001 for clients and own web properties in a variety of competitive niches. Over that time, Branko realized the importance of properly done research and experimentation and started publishing findings and experiments at SEO Scientist, with some additional updates at @neyne. He currently consults a number of international clients, helping them improve their organic traffic and conversions while questioning old approaches to SEO and trying some new ones.