Marin software manages about 5% of Google AdWords spend for clients, and they noticed that since Google Instant was unveiled, AdWords ad clicks are up 5%. Since the launch Google's Jonathan Rosenberg has mentioned that the impact on AdWords was "not material."
I found the repeated use of those exact words suspicious and diversionary, and, as it turned out, with good reason! When Google Instant launched I highlighted what Google was doing to screen real estate & predicted this shift.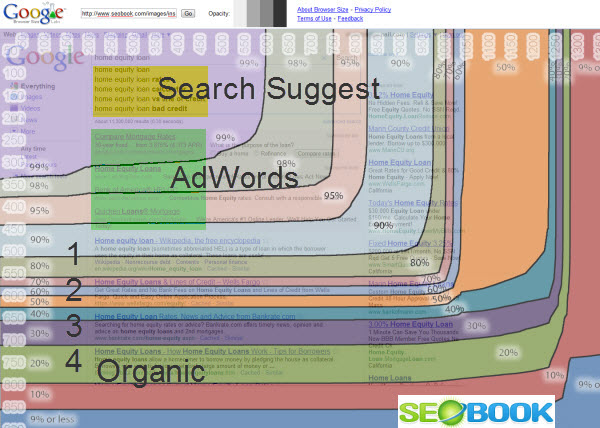 Turns out that the "tin foil hat wearing SEOs" were right once again.
And that 5% lift in AdWords clicks is on top of the lift Google has seen from
creating a 4th ad slot for comparison ads (in high paying verticals like "credit cards" and "mortgage")
sitelinks, merchant ratings, and other ad extensions, that gave Google another lift. On the last quarterly call Jonathan Rosenberg stated: "These ads appear on more than 10% of the queries where we show ads and people like them. We see this because click-through rates are up for some formats as much as 10% and up more than 30% on some others."
It is thus no surprise that Google's move into other verticals is met with resistance. The travel industry recently put together the Fair Search site to oppose Google's purchase of ITA Software.
The Google as Monopoly meme continues to grow.
As Google continues to make enemies this is a great time for the launch of a back to the basics approach to core algorithmic search. Blekko is launching publicly on November 1st.