I understand Google's desire to have a clean editorial signal & not wanting people to manipulate the web graph.
But Google once again isn't following the best practices they dish out for others.
Both of the following are not one-off articles, but are part of a "series" of advertorials for various Google products with direct followed links to AdWords, Google Analytics, Chromebook, & Hangouts.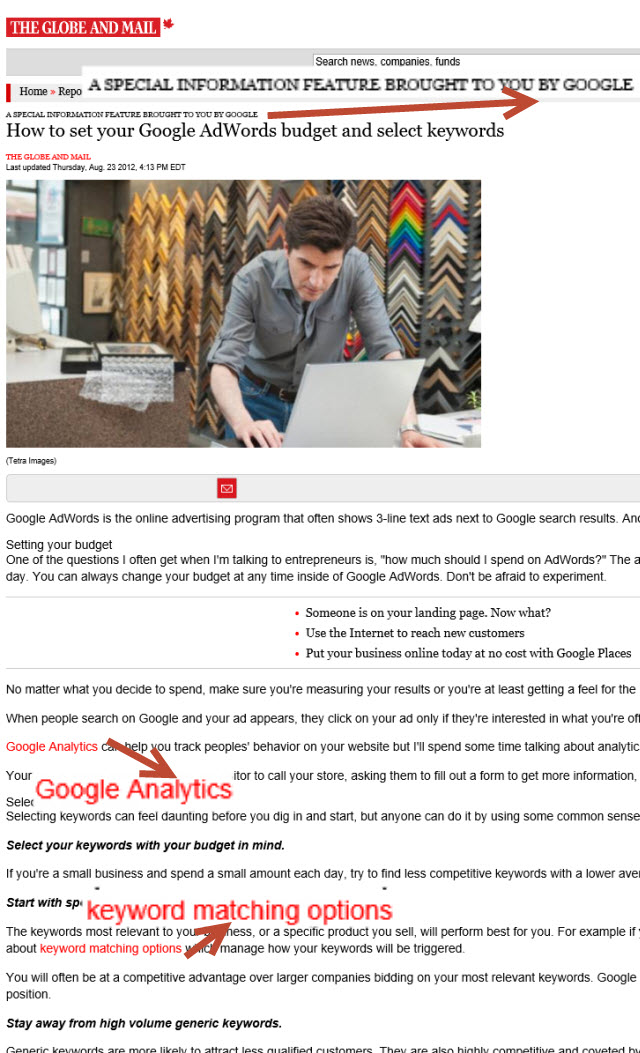 Check the date on this next one: February 19th, the same day Interflora was penalized by Google. This is something that is an ongoing practice for Google, while they penalize others for doing the same thing.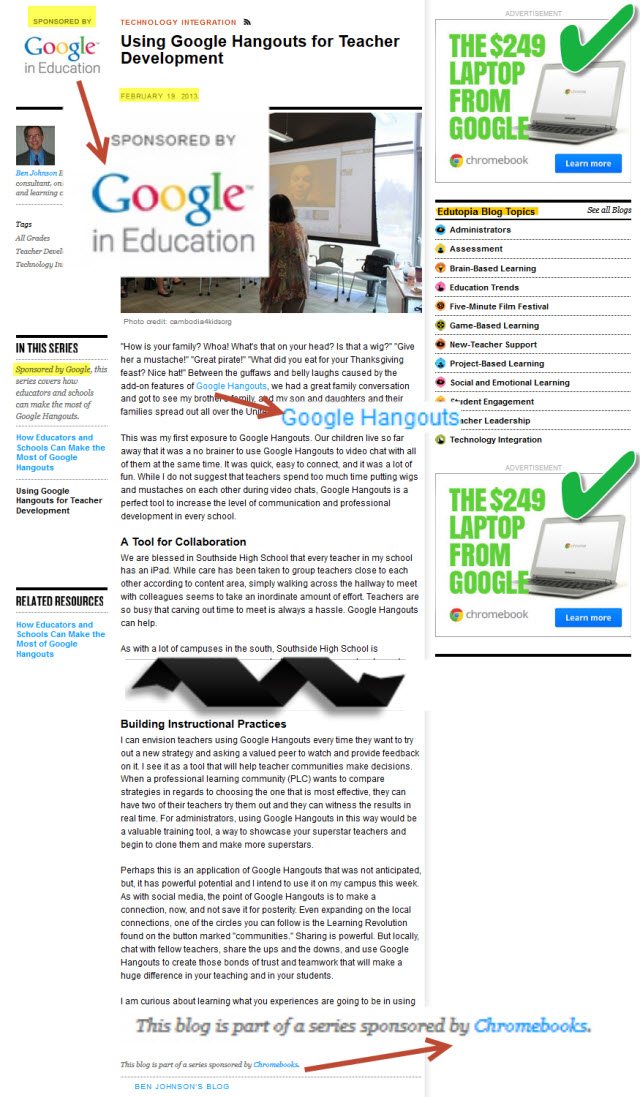 Is using payment to influence search results unethical unless the check has Google on it?
None of those links in the content use nofollow, in spite of many of them having Google Analytics tracking URLs on them.
And I literally spent less than 10 minutes finding the above examples & writing this article. Surely Google insiders know more about Google's internal marketing campaigns than I do. Which leads one to ask the obvious (but uncomfortable) question: why doesn't Google police themselves when they are policing others? If their algorithmic ideals are true, shouldn't they apply to Google as well?
Clearly Google takes paid links that pass pagerank seriously, as acknowledged by their repeated use of them.