I think these two comments do a nice job of showing the difference between how people perceive something they paid for and something they got for free. If people do not have a tangible opportunity cost they often tend not to respect or value the product or service.
Compare these side by side reviews:
the person who bought it thought it was one of the best ebooks they ever purchased.
the person who won a free copy thought it was dry, above their head, and has 0 respect for copyright, offering to trade it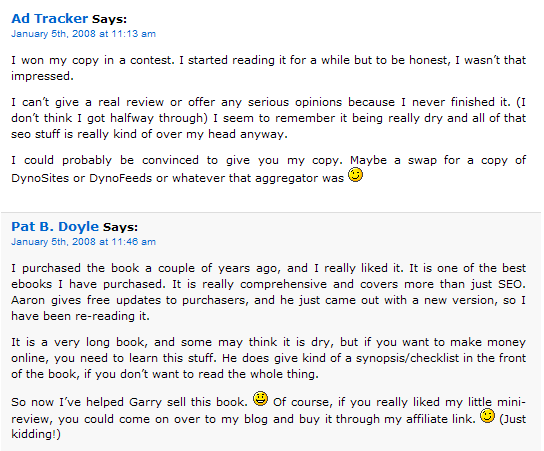 To build up publicity and mindshare you have to give away value, but the same product often has a vastly different perceived value based on price point and how they got it. It is so hard to win marketshare by lowering price, but easy to win marketshare by increasing (real and perceived) value.