Pretty exciting day in search seeing Bing results live on Yahoo! Search results.

There were some questions as to what might transfer and what might stay. It seems that generally algorithmically there was roughly a 1 to 1 transfer.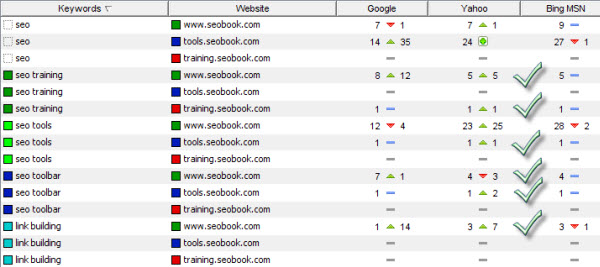 Yahoo! is still showing fewer characters in their page titles than Bing does. Site links (listed below some sites) may also use different anchor text. But the core results are the same. The big exceptions to the concept of the 1:1 representation would be vertical search results, left rail navigation customizations & the inline search suggestions Bing does in their search results for popular search queries.
The vertical search results & left rail navigation being home grown is no surprise, as many of the features aim to keep you on the parent portal, and that is Yahoo!'s bread and butter. Here is an example of the inline suggestions Bing does (in this example, for "loans")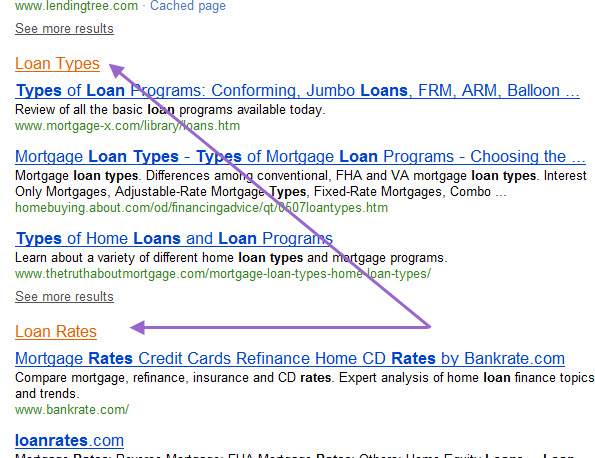 Instead of inline suggestions like that, you might see the following kinds of navigational cues from Yahoo!

There has been some speculation as to if any Yahoo! penalties will get rolled into Bing (or Yahoo!'s version of Bing) & so far it seems like that is generally a no. Of course, that could change over time. There also has been speculation of Yahoo! Site Explorer going away, but it seems it will remain through early 2012.
The Yahoo! Site Explorer team is planning tighter integration between Site Explorer and Bing Webmaster Center to make the transition as smooth as possible for webmasters. At this stage in the transition, it is important for webmasters to continue using Yahoo! Site Explorer to inform us about your website and its structure so you keep getting high quality traffic from searches originating on Yahoo! and our partner sites – even from markets outside the US and Canada that haven't yet transitioned to Microsoft systems. To keep things simple, we will share site information you provide on Site Explorer with Microsoft during this transition period.

When Microsoft fully powers the Yahoo! Search back-end globally, expected in 2012, it will be important for webmasters to use Bing Webmaster Center as well. The Bing tool will manage site, webpage and feed submissions. Yahoo! Site Explorer will shift to focus on new features for webmasters that provide richer analysis of the organic search traffic you get from the Yahoo! network and our partner sites.
Unfortunately some of Yahoo!'s advanced link query operators seem to no longer work (say you wanted to find links to a domain from .gov pages). But you can get such link data (or at least a piece of it) from Majestic SEO or SEOmoz's Linkscape (also in OSE's export feature & eventually their online interface).
Some smaller search companies, like Exalead, still offer advanced filters while performing link searches. The ability to search a full web index allows you to do cool stuff you can't do with just a link graph. I haven't looked at it yet, but I have heard good things & owe the folks at InfluenceFinder a review soon. When Blekko launches they will have a boatload of free SEO features to share as well. Members of our community have been giving it rave reviews for the past month or so.