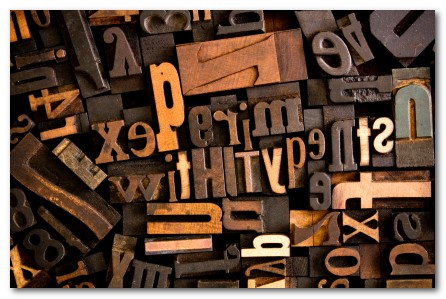 It goes like this.
Our Mission is to provide the best SEO services in the world. We nurture win-win scenarios to create enduring value for our customers. We were voted top SEO agency in Texas and voted the best place to work. We value our staff - we want people to be the best we can be, so as we can maintain our preeminent position in the search industry
Place gun to my head. Pull trigger.
How many times have you come across corporate-speak and thought "who are these people trying to kid"? Yet, when many business people sit down to write, that is the sort of thing they invariably come up with.
Why?
Because they are business people. They are talking about business. That is how business sounds.
Well, it's how they think business should sound, because that's the way it has always sounded - a monotone drone of description, chest puffed out. These people are stuck in the business-speak echo chamber.
No one sounds like business-speak in real life. If you ask someone how their job is going, a lot of them will invariably say "it sucks", "too busy", "it's okay". These same people might work for the firm that has says they were nominated "best place to work". The image and the reality don't match. At best, people will ignore business-speak. No one really believes it.
There are better ways to communicate.
Truth
A lot of business-speak fails to communicate because it isn't rooted in truth.
I once worked at a Telecommunications Company. The marketing team was having a meeting about a new brochure and came up with the slogan - I am not making this up - "(Company Name) - first in service!". Once I stopped wondering how any of these people ever managed to land a job in Marketing, I asked how we knew we were "first in service"? It seemed a reasonable question, but I may as well have asked the Pope if he really believed in God.
Apparently, it was self-evident we were first in service! There was no basis of truth in it, of course. Just an empty slogan, meaning nothing. No measurement. It was a phrase that "sounded positive!"
I doubt any customers believed it, especially those waiting in call queues.
Do you notice how some small companies try to appear large? They list multiple offices, when in, reality they consist of two guys who have a call forwarding service. I'm not quite sure why a company would pretend to be any bigger than it actually is, because as soon as they get a customer, they are going to get found out. The feeling they'll likely leave with that customer is that they are fundamentally dishonest.
Which is a strange approach to take.
Many customers consider small to be an advantage. Small can mean you are more connected with your customers as there is no barrier between you and the customer. They can talk directly to you. They can email you. They can see you Twittering. Many customers love that. Big companies have "policies". They have call centers. They have barriers to entry. It's no wonder they talk in business-speak. It's just another means to keep people at a distance.
Small companies sometimes try to appear big because they think they need to be big in order to attract big companies as clients. This is sometimes true, but mostly false. It is true that big companies often like to deal with other big companies, mostly so they can successfully sue them if they stuff up. It is false because smart big companies will know a great idea when they hear one, and size simply won't be a consideration so long as the small company has got something the big company wants.
For example, I mentioned I'd been reading "The Pumpkin Plan" recently. There is a story about a tiny two person company. They came up with a new way of marketing pharmaceuticals.
One major problem many pharmaceutical companies face is that they need to change their marketing approach in different regions, even though they are marketing the exact same product.
In some areas, they have to market based on price (Los Angeles). In other markets they need to influence the cardiologists (Boston). In other areas they must talk directly to African-American patients (Atlanta). Exact same product, different marketing strategy for each city. Get the strategy wrong, and they waste a lot of money and lose market share.
Two guys came up with a way to crunch the numbers that tell pharmaceutical companies exactly what the biggest driver of performance is in each territory.
Through a network of colleagues, they managed to land a meeting with a pharmaceutical company. Not just any meeting - they go straight to the top floor, and talk to the Chairman Johnson & Johnson Pharmaceuticals. They barely get five slides into their presentation when the Chairman stops them to call in his VP of marketing. They both love the idea! This solves a big problem for Johnson and Johnson. The result is that this two person company lands 500K worth of business on the spot, $4m worth of business in the first two years, and $14.2m by year four. They expand, of course.
So, they were two guys pitching to one the biggest pharmaceutical businesses in the world. They landed millions of dollars worth of business because Johnson and Johnson like their idea. They didn't need to convince Johnson and Johnson they were anything more than two guys with a good idea. It didn't require any business-speak about mission statements, just a focus on finding and solving a real problem.
Tell A True Story About You (And Them)
If you're ever tempted to write business-speak, try telling a story instead. Turn your pitches into stories. Turn your proposal into stories. Turn your presentations into stories. Make them true stories. Tell them in your authentic voice. People love to be told a story as stories are both familiar and revealing. A string of facts is never going to have the same impact. Business-speak will invariably leave an audience focused on their smartphones.
A story can be about how you solved a problem in the past. A problem just like the one your prospective clients are having. What was the problem? Why was it painful? What did you do to solve it? What was the result?
Easy and memorable. You can structure almost anything as a story. Stories move from the status quo, straight into a crisis (business problem), then the crisis is resolved, and a new status quo is reached. Start with a problem. Explain why it is painful. Bring in the hero - you - and tell them what you did to solve the problem. Then tell them the result - the new status quo.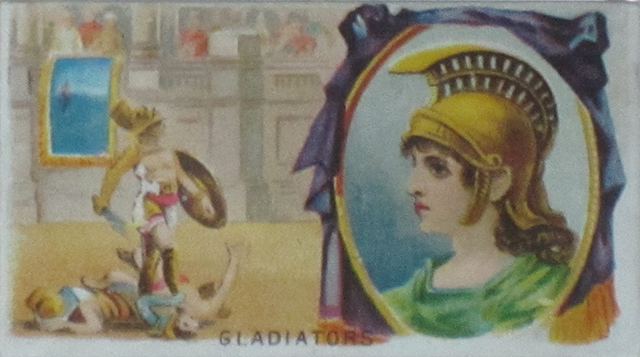 Are you more likely to recall the text of my opening paragraph, or the story about the two guys pitching to Johnson and Johnson?
Stories can be so much more effective than business-speak.
Published: November 1, 2012 by
A Reader
in
business