In the following interview of Jon Stewart, Bill O'Reilly mentioned that Jon's audience was younger and left leaning.
Recent research from a survey of 3,036 Americans confirms that people who contribute content to the web are skewed toward being young, left-leaning, and more passionate about the sites they contribute content on.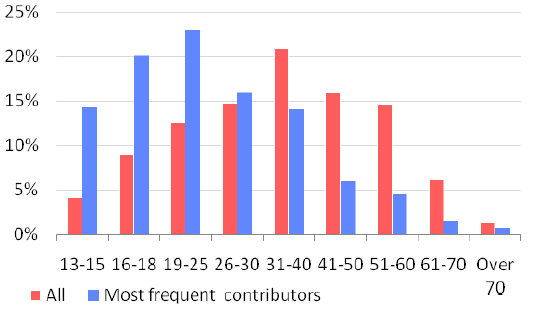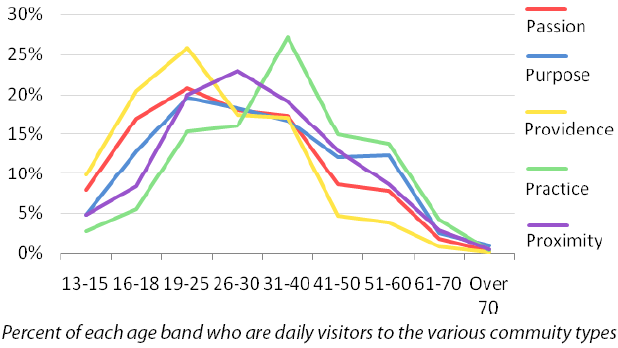 In Online Communities and Their Impact on Business [PDF] Rubicon Consulting highlights the following:
Most frequent contributors are different from the average web user. They're more ethnically diverse; more technically skilled; more likely to be single; more likely to work in technology, entertainment, or communications companies; and more likely to be Democrats. But most of all, they are younger than typical web users. Half of the web's most frequent contributors are under age 22.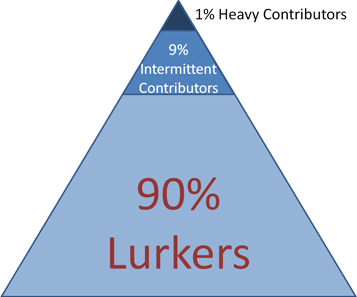 The common stereotype for the Digg crowd also applies across many other sites and industries.
That's not to say you should try to appeal to the Digg audience, but if a disproportionate amount of content is created by young liberals then there is business sense in appealing to that demographic. Appealing to the 10% of people who create content makes you look better to the other 90% of people who use the web.
If you look at a traditional user adoption curve the people to the far left are the people who have blogs and the people who leave feedback on other websites. The interaction with the loud users is what helps potential customers build confidence. These loud stakeholders are influencers.
A site which has more user generated content on it has the following benefits
a broader range of unique textual content to rank against (which helps it build a larger organic audience)
built in social proof of value/cumulative advantage (people think it is popular, and perhaps more authoritative, because others contribute to the site)
built in loyalty (people who contribute to your site have a vested interest in spreading the word about your site, and seeing to the success of your site)
more editorial reviews that turn searchers into shoppers into buyers (reviews increase consumer confidence and make them more likely to purchase)
more inbound links (people are more likely to link at a page full of editorial reviews, and the people who review products are more likely to own websites)
faster and cheaper market feedback
a broader reach with new releases (particularly if you build an audience by offering an email newsletter or a regularly updated blog)
lower traffic acquisition costs, lower marketing cost, and higher value per visitor (due to many of the above points)
The Rubicon research also states that young people are more likely to be influenced by online reviews, and are more likely to search online for support issues...so having a search accessible FAQ section can drastically lower customer support costs.