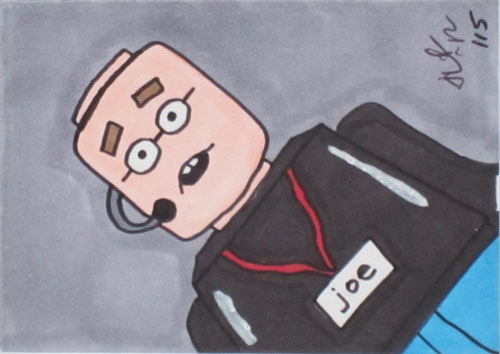 The best part about a growing and very quickly changing industry is the diversity of viewpoints; the worst part is the exact same thing because sometimes 1 always equals 1 and doesn't need bullshit in lieu of evidence. I try my best to stay out of the limelight and just focus on making things happen. However, occasionally a topic will bother me so much that I have to chime in. The last time was over 5 years ago so I figure I'm due to speak up again. Today's topic? Negative SEO. My issue with the topic? Deniers.
There've been several posts on how negative SEO doesn't exist (those are the worst) or that maybe it exists but only weak sites can get hit (in other words, people with opinions that didn't do any testing). I'd like to put those topics to rest as best as a guy that keeps to himself can. I really should be able to do this in one sentence, but in the event what I write as the second half of this sentence doesn't do it for you, I have a couple stories; if crappy SEO of over-optimized anchors and junky links are to blame for ranking drops, how can it be said one cannot do this to someone else, and even if you were to deny this, then why the sudden rush to denounce certain links? On to some anecdotes!
While leading a training session overseas I mentioned a site I watched get hit by some negative SEO activities. I know that it was negative SEO and not a slip up on the SEOs' part by virtue of knowing the history/team behind the site and watching it as part of my normal data routine; the site was managed by the kind of guys that get asked to speak at SEOktoberfest...the kind of people I'd go work for if my bag of tricks ever ran out. Ok, so you're asking how I know it was negative SEO. The easiest explanation is that I watched the site spike heavily with on-theme anchors from junk sites over a one week period and was filtered shortly thereafter. It stayed filtered for just under few months, but 2 days after discussing the site and explaining how I knew the site was hit it magically reappeared (yes, there were googlers in the audience).
If you are skeptical then your first response better be that I'm only loosely describing one example so let me say that in the same industry where I've shared my knowledge of the subject on some more sophisticated methods (first released in the SEObook community), I feel almost like an information arms dealer since even the larger brands have themselves or through affiliated relationships been clubbing each other over the head. You read that right; I explained how I thought negative SEO could be employed and then watched a bunch of people actually do it, repeatedly. Unfortunately, I was hit too, but that's a different issue. In this particular industry, the only people left standing now are some poorly matched local results with fake reviews, a bunch of hacked domains, and the flotsam of macroparasites that gained popularity post Penguin. The only one that came back? The one I publically shared at a conference, explaining exactly how they were a victim based on the link patterns that didn't fit with the site's history over a several year period.
I'll wrap this up with a bit of humor. As a joke a friend of mine asked me to negative SEO him for his name. Let's say his name is John Doe and his domain is johndoe.com. The negative effect was temporary, but I was able to get him filtered for a little while on his name for maybe 120 seconds of my time and less than $50. The site did come back after a few days, but our mutual feeling on the matter is that for an extra $50 double-dose I could probably get the site filtered again. Neither of us wants negative SEO to get any more prevalent than it already is, so I'll skip the details on exactly how it was performed. There are multiple forms of negative SEO significantly scarier than someone with a copy of xrumer and in some cases there is very little you can do to prevent it; if a jerk wants to take you down, it can happen. If your niches begin to look like the wasteland I described above where I shared my thoughts a little too freely, then heaven help you because it doesn't look like Google is going to.
---
Cygnus has been involved in search since 1997 and loves tackling new and interesting (and of course lucrative) projects. Follow @Cygnus on Twitter for his rants.
Published: July 16, 2012 by
A Reader
in
google