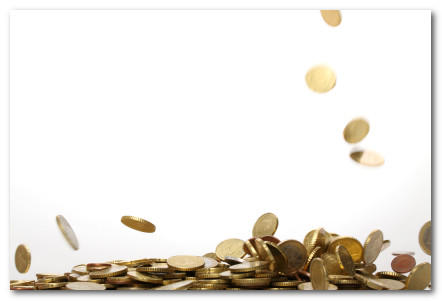 Remember how the news media wanted Google to come riding to the rescue and save them, and their failing business model?
Well, Google might have found a way.
This should be of huge interest to anyone who produces content on the web.
IF
...it comes off.
Micropayments
Google is planning to roll out a system of micropayments within the next year. Micropayments, as the name implies, are small payments - a cent or even a fraction of a cent - and the idea is that micropayments can be used to pay for accessing web content.
Google sent a paid content proposal to the Newspaper Association of America outlining their ideas. Micropayments will be an extension of Google Checkout, Google's PayPal competitor.
While currently in the early planning stages, micropayments will be a payment vehicle available to both Google and non-Google properties within the next year," Google wrote. "The idea is to allow viable payments of a penny to several dollars by aggregating purchases across merchants and over time."
Micropayments are not a new idea, of course. People have been suggesting micropayments will be the next big thing for quite a while now. Jakob Neilsen got it rather wrong in 1998:
I predict that most sites that are not financed through traditional product sales will move to micropayments in less than two years. Users should be willing to pay, say, one cent per Web page in return for getting quality content and an optimal user experience with less intrusive ads. Once users pay for the pages, then they get to be the site's customers, and the site will design to satisfy the users' needs and not the advertisers' needs."
Will Google be the first company to make micropayments work? It remains to be seen, but if they do, this will be the biggest game-changer on the web since PPC.
The Decline Of News
The news industry have been howling as their outdated business model falls apart. Their days of running regional oligopolies are fast coming to end, eroded by the ubiquitous web and the low cost of online publishing. The media is fueled by advertising, and as their readership fragments, the value to advertisers drops.
But what happens if 100% of a newspapers revenue came directly their readership? Micropayments may make this possible.
The big question is: who would pay for the garbage the media serves up? Why should we pay for regurgitated press releases and stories about celebrities shopping expeditions?
Micropayments could help increase the quality of news. Paid news outlets, like STRATFOR charge $349 for annual membership. How can they do this? By providing a level of analysis and research you don't get from mainstream media. Clearly some people are prepared to pay for news that isn't driven by advertisers and the lowest common denominator.
However, the subscription price is still a barrier for most. But what if micropayments, by introducing economies of scale, made it possible to get quality news, analysis and content for a few cents a week? What happens when the price is so low you barely even notice you are paying it?
The scale of the web, plus the tiny charging increments, could be a game changer. And not just for news. This opportunity applies to anyone in the web content business.
How Would This Work?
Nielsen may have got the timing wrong, but he had some good ideas about how a micro-payment system should work:
A true micropayment system would operate invisibly and simply accumulate charges on the user's monthly bill without an explicit confirmation for every click. That's exactly how electricity bills and long-distance telephone bills work. True, people wouldn't make many long-distance calls if they first had to discuss the fee with an operator (though we certainly made calls back when we had to talk to a long-distance operator and acknowledge charges for each call). In any case, telephone companies now simply add up the calls and put them all on a single bill. Intellectually, you know that it costs money to use the phone and turn on a light, but if you want to talk to somebody, you pick up the phone. And if the room is too dark, you switch on the light. You don't go out to the meter every few minutes to check on your electricity bill.
A micro-payment system should be quite different from existing payment systems. You won't be asked to fill out your details each time. Rather, it would be as simple as a click of a button, and tracking and billing would happen in the background.
Google Extends Their Reach
With Adsense, Google cleverly figured out a way to click the ticket on content it didn't own or produce.
The problem with Adsense is that it works best when placed on content heavily geared towards commerce. Micropayments opens up a business model for other types of content, content that is not easily aligned with a commercial imperative.
Imagine the potential for high quality, non-commercial content. Imagine the potential for channels like YouTube. On demand television and movies for a few cents. With micropayments, the volume of content Google could click the ticket on gets much, much bigger.
But the big question remains....
Will users pay the price?
What do you think?
Poscript by Aaron: Clay Shirky published an article in 2003 about fame vs fortune & micropayments. And, while I have generally been skeptical about micropayments, we recently had an interesting thread about this topic in the forums that changed my perspectives of the topic.
Published: September 15, 2009 by
A Reader
in
google