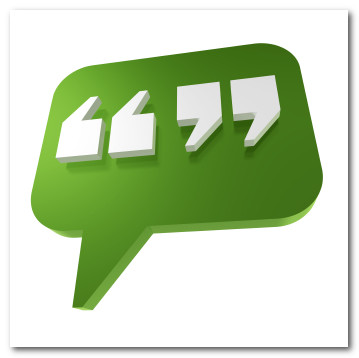 There are so many blogs on search marketing.
Then there are so many forums.
And Tweets.
So much SEO noise, and so little time.
So how does anyone make sense of it? The deluge can be overwhelming for the experienced SEO, let alone the poor beginner. If you are just starting SEO, here are the ten areas you should spend most of your time on when you're starting up.
1. Stop reading Blogs/Forums/Tweets/Facebook. Too much noise, takin' all your time :)
"SPAM = Site's Positioned Above Mine" - Greg Boser
2. Before you do any SEO, define your niche. What service does your website provide? Who are your readers/customers? What can you provide that your competitors don't? How are you going to deliver your services and make a profit? There's no point ranking well for a business that doesn't work at a fundamental level.
"Search is a "reverse broadcast system." In a broadcast system, advertisers spend lots of money to reach a mass audience, hoping to build desire for a product or service. But most of the audience is not interested in their pitches. Search is the reverse. Each search is an expressed desire, something that someone at a particular time actually wants. Advertisers can tune in to the "desire-cast" that's going on." - Danny Sullivan
3. Set business-specific goals and include a time frame. "I want to make x in 12 months". "I want 20,000 RSS subscribers in 6 months". It's important to be specific. It's difficult to measure goals that aren't specific i.e. "be popular".
Never let your ads write checks that your website can't cash. - Avinash Kaushik
4. Create interesting content. If you know your audience, you already know what content they will find interesting. If you don't, revisit #2.
I'm not even sure myself - Matt Cutts
5. Links. You need links Not just the Google-juice, PR-passing kind. Links are the arteries of the web, Traffic travels across links, so all links, crawlable or not, no-followed or otherwise, are valuable. Asking for links from people you don't know is pretty much a waste of time. It's a better idea to create fantastic content, then link out to the popular people who can spread the word. They'll follow their inbound links back to you. Make sure that what they find is remarkable.
The urgent can drown out the important. - Marissa Meyer
6. Do SEO. All that stuff you're no longer reading in #1? It all boils down to this: put keywords in your title tag, write on-topic content, make sure your site is crawlable, get links to that content, get people to talk about you. Repeat.
We're trying hard to find user needs that aren't being met at all- Larry Page
7. After a month, look at your keyword referral logs. Take those terms and plug 'em into keyword research tools. Create a list of 30 keyword terms that your audience would find interesting. Those are your article headings. Write 30 articles. Repeat.
8. Look at your competitors. Your competitors are ranking well for a reason. They're being mentioned elsewhere for a reason. What are they doing that you're not? Reverse engineer their sites i.e. who links to them, find out what articles they publish and find out who is talking about them, and why. Emulate them, then go one better. Either that, or stop competing with them directly i.e. define a slightly different niche.
We are currently not planning on conquering the world - Sergey Brin
9. Get social. Social media is often over-hyped, but the principles, and numbers behind it, are sound. Getting mentioned is the new link building. It's about building connections between people. Google has a problem. Using links as a measure of relevant content doesn't work as well as it used to, so you can be sure Google will be using an ever-more complex set of signals. These signals will involve the connections people make with your site. That's really what Google wants to know - who is most relevant. Consider the many different ways people can connect with you, and enable those connections.
10. Start reading the blogs/forums/twitter. The irony, of course, is that I've linked to some truly great resources and thinkers :)
If you've followed the ten steps above, you're 80% of the way there. The final 20% will take a while longer, and that's where the minutae comes in.
Keep in mind that some of the most lucrative SEO information isn't likely to be published in the public domain. Cultivate personal networks to get this information. This is true of any business endeavor.
Network :)
Published: June 30, 2010 by
A Reader
in
seo tips