Are exact match domains "too" powerful?
Not in my humble opinion. :)
Sure across the entire web exact match domains can rank for a wide variety of keywords, but there are a couple things to think about when stating that...
those rankings are spread across many different domains
the bonus any domain gets is only relevant to their 1 exact match phrase
Many domains are seen as exact match, but the keyword is popular precisely because the keyword is a brand (like eBay, Amazon.com, Monster.com, Google, Yahoo!, or Bing).
Many brand owners (especially small & local ones, where there are few signals of quality) are not heavily engaged in SEO. If Google doesn't show the official site on a brand search they look bad (in 2005 there was a brief period of time when Paypal.com wasn't ranking for "Paypal" due to botched aggressive Google link anchor text filters), whereas if they rank an exact match domain where it is relevant it doesn't really significantly detract from the searcher's experience.
At SES San Jose 2009, Nick Fox stated that Google has about 30 million words in the AdWords advertiser database. In spite of their database being that large, they keep trying to push advertisers toward broad match (and searchers down a well worn path with Google Instant) because roughly 25% of searches are unique.
Adam Lewis highlighted how advertisers can get a glimpse into the endless sea of words searchers use & how impractical it is to presume they can know everything in advance:
One of the most impactful new features lies within the keywords tab and is called "see search terms". This option allows advertisers to choose one or more keywords and see the search term users typed in to trigger that keyword. It also shows which ones are being clicked most often and which are not being clicked.

Often the exact keyword it not what users are actually typing in. Guessing all the possible variations that a user might enter to find your product is essentially impossible. "See search terms" gives you the most popular user queries that triggered your ads. Not only does it help people learn about their user, but it can also potentially save money on SEM by exposing highly specific keywords with less competition and better quality scores.
Note the sentence that I bolded...guessing everything that is searched for that is relevant is roughly impossible. In SEO there are a variety of implications associated with that, but one of the most important ones is this: when you pick an exact match domain it is mainly only helping you with that 1 main keyword that you chose.
Yes there are implications in terms of perceived credibility and such, but those impacts can be created through brand building. With an EMD you pay thousands of Dollars (sometimes 10's or 100's of thousands) to target that one keyword. If a person were to buy MyKeywordStore.com (or similar) for $8 & spend that $10,000 on marketing, then in many cases that $10,000 would generally / typically more than make up for any advantage MyKeyword.com gets.
Much like often overstated type-in traffic, when you look beyond brands, there are not many individual keywords that represent a huge market by themselves.
We have built a database of 10 million + keywords & few of them (less than 10,000 of them) have a combined CPC * estimated search volume of $1,000 or more per month (presuming you captured 100% of the search traffic for that keyword & monetized it as well as Google does).
However, those numbers overstate the market ...
many of those valuable keywords *are* brands (seo book wasn't much of a keyword until *after* it was a brand, which is why the domain name was available to me for $8)
brands that are created on keywords can be forced to change due to market conditions (FreeCreditReport.com ---> FreeCreditScore.com, legislation whacked the student loan consolidation market, Google Instant promotes some keywords at the expense of others, the US government has launched names like Cars.gov, StudentLoans.gov, Change.gov, etc. ... who wants to compete directly against the government when they control legislation, can create an EMD on the fly, and can cross-link new sites in their network ... allowing them to outrank you in a couple weeks)
If you are not a brand & rank #1 in the organic search results (with 3 AdWords ads above you) then you might only get about 25% to 40% of the search traffic. Worse yet, in some of the largest markets Google puts a 4th "Google comparison" ad above the organic search results, further driving down the organic search results.
Google's search volume data & suggested bid prices have typically overstated the market (because they want to create bidding wars on core keywords & drive bids upward)
Almost nobody monetizes as well as Google does. In many cases when their number shows $100,000+ per month the actual publisher earnings for that keyword might only be a few thousand Dollars.
There are at most a few hundred exceptionally potent keywords where the single word will build a business for a generalist webmaster. That number would be higher if you combined them with professional training in an area and significant industry knowledge, but if you know your industry well and have access to capital and are investing into a premium domain name then odds are good you are investing heavily elsewhere and doing quality work elsewhere. The idea that there are tons of lucrative exact match domains on the market which anyone can use to build thriving businesses on and are available at a discount is somewhat (perhaps completely?) inaccurate.
Exact match only gives you that bonus on exact match. Not a collection of keywords - just that 1 word. And tying your business to 1 keyword can be risky. Just ask anyone who is on a singular version of a domain name where Google Instant promotes the plural version of that keyword. Some of those folks likely had chunks of cinder block falling out their pants the day that launched.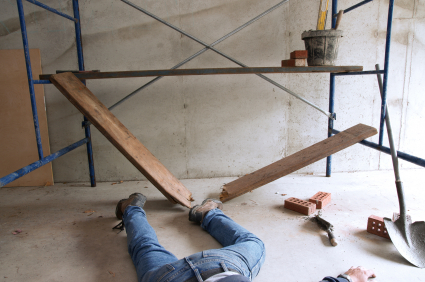 Whereas brand allows you to keep spreading ... but it can take a lot of work to turn a generic keyword into a brand. And by the time you do, your business model and/or the market may have already moved elsewhere. An exact match domain name can sorta box you in and make your business less flexible. SEO Book is a bit of a weird fit for a private SEO community & training website, and Oakland Pizza will *never* become Dominoes or Pizza Hut.
And (when compared against generic keywords) brands are not only more flexible, but they are more memorable, make it easier for you to differentiate, allow to engage at a deeper emotional level & charge more for your products or services.
I don't regret choosing SeoBook.com in 2003 (it certainly worked out awesome in the short run), however if I had more foresight I would have shifted to a different domain in the 2004 to 2005 timeframe. So often when people join our community they are amazed by the depth and breadth of discussion outside of SEO, but a rebrand at this point would be brutal. ;)
Owning SearchEngine.com doesn't really do much for you when there is a Google or a Bing in your market. Owning Auction.com (or maybe Auctions.com) doesn't do much against eBay. Owning Portal.com (or maybe WebPortal.com) isn't going to compete against Yahoo!. Microblogging.com is no Twitter, SocialNetwork.com is no Facebook, VideoHosting.com is no YouTube.
It is basically a choice of short-term vs long-term goals:
do you want to pick a specific keyword & try to sell something relevant today (with less flexibility going forward)
do you have the assets available to build a brand that will remain flexible under changing market conditions
While exact match domains can box you in, it is a sign of relevancy for that specific keyword: as you have tied your business to it!
Either you got to the market early, or you shelled out thousands of Dollars. OnlineKredit.org just went for $36,400! Whoever bought it is not probably going to be signing guestbooks / comment spamming / auto-generating content /etc. And the guy who paid $1 million for Poker.org wouldn't have paid that unless he planned on building something sustainable there.
Even Matt Cutts recommends buying relevant domain names as gifts :)
The one area of exact match domains where I think Google has been (and will continue to) tighten up is some of the longtail cybersquatting, but...
tightening up can be tricky because the same word can have different meanings in different markets (perhaps continued efforts into localizing results will solve some of these issues)
earlier this year Google did whack some longtail EMDs that had few other signals of quality
more recently, Google has been showing far more results from 1 domain on navigational queries, and has been ranking official sites for related queries even if they didn't have some of the keywords in their content or link anchor text
even for generic search queries (like "cameras") Google sometimes lists suggested related brand navigation in the search results
trademarks protect usage & legislation is moving in the direction of making it easier / cheaper / faster for brand owners to whack cybersquatting