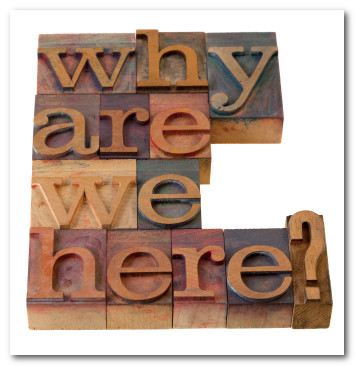 You can't learn great SEO from an e-book. Or buying software tools.
Great SEO is built on an understanding.
Reducing SEO To Prescription
One of the problems with reductive, prescribed SEO approaches - i.e. step one: research keywords, step two: put keyword in title etc can be seen in the recent "Content Farm" update.
When Google decide sites are affecting their search quality, they look for a definable, repeated footprint made by the sites they deem to be undesirable. They then design algorithms that flag and punish the sites that use such a footprint.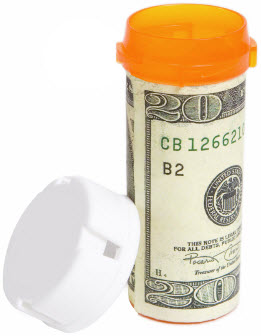 This is why a lot of legitimate sites get taken out in updates. A collection of sites may not look, to a human, like problem sites, but the algo sees them as being the same thing, because their technical footprint is the same. For instance, a website with a high number of 250-word pages is an example of a footprint. Not necessarily an undesirable one, but a footprint nevertheless. Similar footprints exist amongst ecommerce sites heavy in sitewide templating but light on content unique to the page.
Copying successful sites is a great way to learn, but can also be a trap. If you share a similar footprint, having followed the same SEO prescription, you may go down with them if Google decides their approach is no longer flavor of the month.
The Myth Of White Hat
A lot of sites that get taken out are white hat i.e. sites that follow Google's webmaster guidelines.
It's a reasonably safe approach, but if you understand SEO, you'll soon realize that following a white hat prescription offers no guarantees of ranking, nor does it offer any guarantees you won't be taken out.
The primary reason there aren't any guarantees comes down to numbers. Google knows that when it makes a change, many sites will lose. They also know that many sites will win i.e. replace the sites that lost. If your site drops out, Google aren't bothered. There will be plenty of other sites to take your place. Google are only concerned that their users perceive the search results to be of sufficient quality.
The exception is if your site really is a one-of-a-kind. The kind of site that would embarrass Google if users couldn't find it. BMW, for example, in response to the query "BMW".
It's not fair, but we understand that's just how life is.
An Understanding
For those readers new to SEO, in order to really grasp SEO, you need to see things from the search engines point of view.
Firstly, understand the search engines business case. The search engine can only make money if advertisers pay for search traffic. If it were too easy for those sites who are likely to use PPC to rank highly in the natural results, then the search engines business model is undermined. Therefore, it is in the search engines interest to "encourage" purely commercial entities to use PPC, not SEO. One way they do this is to make the natural results volatile and unpredictable. There are exceptions, covered in my second point.
Secondly, search engines must provide sufficient information quality to their users. This is an SEO opportunity, because without webmasters producing free-to-crawl, quality content, there can be no search engine business model. The search engines must nurture this ecosystem.
If you provide genuine utility to end users, the search engines have a vested interest in your survival, perhaps not as an individual, but certainly as a group i.e. "quality web publishers". Traffic is the lifeblood of the web, and if quality web publishers aren't fed traffic, they die. The problem, for webmasters, is that the search engines don't care about any one "quality publisher", as there are plenty of quality publishers. The exception is if you're the type of quality publisher who has a well recognized brand, and would therefore give the impression to users that Google was useless if you didn't appear.
Thirdly, for all their cryptic black box genius, search engines aren't all that sophisticated. Yes, the people who run them are brilliant. The problems they solve are very difficult. They have built what, only decades ago, would have been considered magic. But, at the end of the day, it's just a bit of maths trying to figure out a set of signals. If you can work out what that set of signals are, the maths will - unblinkingly - reward you. It is often said that in the search engine wars, the black hats will be the last SEOs standing.
Fourthly, the search engines don't really like you. They identified you as a business risk in their statement to investors. You can, potentially, make them look bad. You can undermine their business case. You may compete with their own channels for traffic. They tolerate you because they need publishers making their stuff easy to crawl, and not locking their content away behind paywalls. Just don't expect a Christmas card.
SEO Strategy Built On Understanding
Develop strategies based on how a search engine sees the world.
For example, if you're a known brand, your approach will be different to a little known, generic publisher. There isn't really much risk you won't appear, as you could embarrass Google if users can't find you. This is the reason BMW were reinstated so quickly after falling foul of Google's guidelines, but the same doesn't necessarily apply to lesser known publishers.
If you like puzzles, then testing the algorithms can give you an unfair advantage. It's a lot harder than it used to be, but where there is difficulty, there is a barrier to entry to those who come later. Avoid listening to SEO echo chambers where advice may be well-meaning, but isn't based on rigorous testing.
If you're a publisher, not much into SEO wizardry, and you create content that is very similar to content created by others, you should focus on differentiation. If there are 100's of publishers just like you, then Google doesn't care if you disappear. Google do need to find a way to reward quality, especially in niches that aren't well covered. Be better than the rest, but if you're not, slice your niche finer and finer, until you're the top dog in your niche. You should focus on building brand, so you can own a search stream. For example, this site owns the search stream "SEO Book", a stream Aaron created and built up.
Remember, search engines don't care about you, unless there's something in it for them.
Published: March 10, 2011 by
A Reader
in
google