Brett Tabke is one of the most well known names in the SEO vertical, playing a crucial roll in building up Webmaster World & the Pubcon conference. We recently interviewed him about some of the latest changes in search & where online publishing is heading.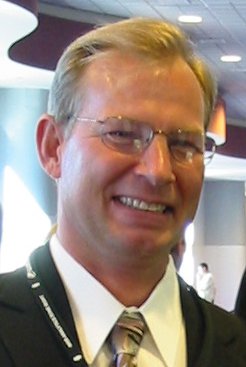 One of the more famous pieces of content on WMW (or really the whole of the SEO industry) over the years has been Successful Site in 12 Months with Google Alone: 26 steps to 15k a day. That predates my entry into the SEO niche & yet seems surprisingly relevant over a decade later. Are you surprised how well that has held up given how much search has changed? If you were to write it today, what would you add or change?
The surprise was how well received it was at the time. I wrote that piece in about an hour start-to-finish. It has held up well because it is a article about content production first and SEO second. If I had to rewrite it, I would drop the references to specific timings and numbers. Those numbers have been washed away with progress over the years. 
At a recent SEO conference a few months back someone asked who was a big brand or worked for big brands & something like 80%+ of hands in the audience went up. When I got into search it was sort of the other way around, where most attendees were small publishers & affiliates. Originally when I got into search I felt that some conferences were a bit more corporate & Pubcon had far more "in the know" independent affiliate types who test lots of things out & such. How has Pubcon done such a good job of staying relevant throughout the shift in landscape of the industry?
Part of it is our 10 year game plan. I didn't realize I had a 10 year game plan in 2001, but I did. That plan was to add just "one thing more" to each conference. One thing more awesome that the last. We have done that for 10 years running, and each time we do, the conference grows a little bit in that direction. We make sure that as the audience grows in their knowledge, then we do too.
The other part of it, is our roots. We have been committed to sticking with the successful 'independent' website owners. By making sure we support them, we know that we have tapped into people who are experts in their particular field. We are not a 'vertical niche' conference. We are 8 to 10 'vertical niche' conferences combined. I always felt the niche conferences were great (blogging, affiliates, webhosting, domaining), but people have needs that cross over from discipline to discipline. By stretching across those genres, we attract the corporates that need to reach them, and keep the experts that are "in the know".
A lot of people who speak on authority about search & the SEO niche claim that the shift to big business is natural, legitimate & the way it should be. Do you agree with that, or feel that is mostly self-serving advice?
I don't believe SEO has become "big business". I do believe that SEO is no longer a question of SEO, but rather general marketing. It is a tricky and potentially inflammatory topic. I've come to realize, that you can't go on gut instinct alone in this business. We have been in-the-trenches with SEO since 95. Our whole world outlook has been through SEO. To stick our heads in the sand and not see the winds of change would be both foolish and detrimental to our bottom lines.
Yes, SEO has changed remarkably over the years. We started by just trying to get listed in the directory or search engine at all. Then we went on to on-the-page optimization. Google came along and turned it into "all links all the time" era. Finally today, we are into an obtuse era, where the the genres of optimization are so diverse from maps, to local, to authorship, to what friends you have on social networks. It has left alot of SEO's wondering where they should focus their energies at.
I've talked with many website owners that are starting to wonder if Google has become a losing value proposition for them. They are getting more traffic now from other engines and social sites. They wonder if Google actually wants to send them traffic. That the value of their website to Google, is nothing more than the data it can provide to train the machine for other SERP's and not theirs.
Facebook has so far failed to disrupt search and BingHoo has failed to disrupt Google.  Do  you see anything on the horizon that will change the search landscape?
I disagree. I think $100 billion IPO disproves that theory. Facebook just did an IPO for 100 x Gross income. Wow. Lets think about that for awhile. If you or I go to sell our businesses, we are going to be lucky to get 3x to 4x in this climate and Facebook just took on investors that were tagged to 100x their yearly gross!? Fantasy land. That is the same fantasy that a handful  of guys at Instagram built into $1bilion dollar sale.
Facebook has totally disrupted Google and BingHoo. We just need to adjust our thinking. People know how to find what they want on the web. The great days of random web exploration are over. The grand days of social interaction are here. 
Look at all those changes that Google has done the last 4 years: Google local push, Google Instant, Google Plus Network, and even partially Android. Those changes are a result of social media - of Facebook and Twitter.  Those changes were not part of the 'grand plan' - they were short term and reactionary. 
In SEO, in many cases those who lie are often heralded as being "white hat" while being granted greater access, whereas those who have knowledge and openly share it are often branded as being "black hat." Does this trend at some point reverse course? How many people can be labeled as black hat before the label lacks meaning?
As long as people focus on their own sites, and work to promoting them, there are no hats - only marketing. What you do on the privacy of your own site, is your business. As long as no laws are broken, there are no hats.
What is the most trite & least correct SEO tip that is shared publicly relentlessly?
Great question. About 2 years ago I heard a well known SEO suggest that you should remove all outbound links from your site in order to 'sculpt' page rank on your site. This spring, I heard that same SEO tell people they need to link out to make their links and site "look natural". The 'sculpt pagerank SILO'ing articles were based out of my work on Theme Pyramid from 2001. While the outbound linking was directly from previously mentioned 26 Steps article. I took alot of heat in "26 Steps to 15k a Day" for recommending that people link out to other sites. The theory then was that clearly SE's were going to look at outbound links to determine a sites theme. There are alot of metrics that outbound linking can be used as a quality (or lack their of) signal for search algos.
I think I saw you mention something about getting links that drive traffic. Why are links that drive traffic more valuable than those which do not?
Google is using every signal it can. They have:
Google Analytics

Google Adsense

Google Toolbar

Google Chrome browser.
They can track traffic over most of the web. They know what sites people spend time on and what links get clicked most. Links that drive traffic tend to drive higher SERP rankings.
If enough independent SEOs get driven out of the ecosystem, won't that at some point have a knock on effect on the wages of in-house SEOs at larger companies?
I don't think so. It is rare to run into "single task" SEO's at all but the largest corporations. Even the big media sites with well known SEO's require those people to work in other marketing areas as well. The knowledge of the general SEO today is vastly further along that we were just a few years ago.
The financial fall out from 2008 was that advertising and marketing agency budgets were cut to the bone in late '08. As those agencies were jettisoned, in house marketing people were given the task of SEO. In 08, we saw our InHouse panel attendance go from a few dozen to a few hundred as corporations sent their people to be trained. It was a breath taking switch. Those corporations learned the value of a good SEO fairly quickly in 2009. That trend has continued today with InHouse divisions paying more than ever before for quality SEO's. 
As the table keeps getting tilted, at some point do smaller independent players decide to opt out of search en mass, sort of like you did with the robots.txt blog? Does more and more featured content eventually end up behind paywalls as ad-based models are seen as less reliable among algorithmic uncertainties?
Well, paywalls are also finding where their wall is at. There has to be some huge value add to having a pay wall. I think we have seen the failures of many pay wall sites as well as some huge successes. The big problem with pay walls, is that it is hard to keep it behind the wall.
I do think we are seeing people playing with more revenue opportunities than ever before. Ads, affiliates, and links are all being explored as viable alternatives.  There is also a second (or is this the third?) wave of ecom sites being built. The big change this time is the reliance on conversion. People are getting pretty savvy about building sites that convert.
A lot of the biggest algorithmic holes & flaws that have been created over the years were created by attempts to over-compensate for other issues. Do you see brand (or brand-type) signals & usage signals dominating search for years to come? 
Yes, yes I do. There is no other way around it. People want the authority of brand. Google can only give them so much before they wander back to big brands as the authority in various spaces. 
Is authority bias / brand bias / etc. a crutch until enough vertical search technology has been deployed to where the regular organic results are largely irrelevant and below the fold for any query with a sniff of commercial intent? Are we moving from open ecosystems to closed ones? If so, is it a trend that reverses at some point?
I do think we are transitioning from a 100% search based traffic economy to a greater percentage being driven by other traffic sources. Social media will continue to grab more and more of the traffic pie. 
The new tablet and phone traffic economies are more suited for social than search. Search is a proactive, brain-fully-engaged activity. Social is much more of a click and 'let it come to me' experience. Search is about products, and research, and finding the right bits of information. Social is about chilling with the tablet in the easy chair while watching reruns on your Netflix TV and surfing your buddies Facebook pictures.  There is also the coming wave of new intelligent TV's that will lean them selves to more of a passive social experience than an active search experience. Those new technologies are disruptive to the old search economy.
If companies like Amazon.com create large distributed ad networks won't that eventually push Google to back off their authority bias? 
I don't think anyone but Facebook could dislodge Google's ad dominance.
One can find free consumer reviews by the boatload on authority sites & vertical marketplaces, but are in-depth expert reviews being driven out of the marketplace due to shifts in algorithmic preferences? 
I agree to a degree. The one push back on that, is Quora. Other than that, the Bizarre Voice driven review model continues to grow without any major competitors.
What is something people will see at Pubcon that they can't find elsewhere?
Expertise. 55% of Pubcon attendees consider themselves to be experts in their field, while another 30% consider themselves to be advanced. That leads us to ask speakers to bring their Grade A1+ game to their presentations and they do. I feel our level of content is the highest in the entire educational conference space. That, and we keep the conference reasonably priced  for the average techhead.
----
Thanks Brett. This year's Pubcon is once again in Las Vegas, Nevada & takes place the week of October 15 through 18.
New to the site? Join for Free and get over $300 of free SEO software.



Once you set up your free account you can comment on our blog, and you are eligible to receive our search engine success SEO newsletter.
Already have an account? Login to share your opinions.