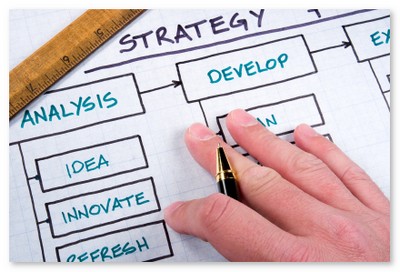 Following on from last weeks post, How To Be An SEO Service Provider, we'll now take a look at the art of the SEO proposal.
Pitching and proposal writing is a time consuming business, so ideally you want to put your efforts where they will get the most reward. Here are a few tips on how to land the best clients, and how to avoid wasting your time.
It's Not About You, It's About Them
The first rule when pitching or writing a proposal is to put yourself in your clients shoes.
What would be your concerns? What would be holding you back from handing over thousands of dollars for SEO services? You'll need to anticipate those concerns, and be able to counter them in order to win the job.
In my experience, here are the most common concerns you'll come up against:
Will it work?
Is my money better spent elsewhere?
How does this help me achieve my goals?
Am I being ripped off?
Will this make me look stupid?
To overcome these objections, it is a good idea to have case studies and references prepared. Use before and after scenarios which demonstrate how your skills solved a problem and added value. Here's a great one by Jill Whalen.
The killer hook is at the end:
"High rankings are great, but what do they mean to a business? We talked to Doctor Bowler from Georgetown Surgical recently, and asked him, was he getting new business from the Internet? He was getting two to four new patients a week with his old website, and he's currently getting 50 to 70 new patients a week. That's a dramatic difference: he was nearly going bankrupt and was close to shutting up shop, and now he has to hire a new surgeon".
Now, who wouldn't buy that!
Demonstrate the value of your services over and above what your service costs to provide. For example, try to show revenue increases, as Jill did. You could also show traffic increases, and value these clicks against the PPC prices for these same keyword terms.

A variety of tools, including Google Traffic Estimator, can help you estimate the value of search traffic.
References are also valuable, because clients often seek out independent verification of what you're saying. Treat every client you have as a potential future salesperson.
If you're new to the game, and don't yet have any case studies or references, then consider doing a few freebie jobs. Theses jobs are essentially a marketing spend i.e. you "spend" time, but in return you'll be able to create case studies and get the references you need.
Don't give away your services to just anyone. The bigger the names, the better. You'll be associated with success. High profile charity organizations might be a good place to start.
Neil Patel got his start by giving free SEO tips to top tech bloggers. Bloggers have a big reach and lots of link equity that can be leveraged, so helping them can work just like helping a charity.
Probably the most valuable thing you can do, in terms of landing a sale, is to make a real effort to understand the clients business. Find out who their competition is, research their market sector, and ask questions. Most business people will appreciate you going the extra mile to truly understand them, and the issues they face.
It's Not About Them, It's About You
The flip-side of the argument is "is this pitch worth your time"?
The unfortunate reality is that some clients are not clients at all. They might be competitors trying to find out your pricing structures and strategic approach. They might be tire-kickers trying to scope the market. They could be bottom feeders who want the earth, yet are only willing to pay a few hundred dollars.
You need to quickly identify these people, for the sake of both your business, and your sanity. Make sure you're only giving away detailed strategy and pricing information if you're close to the sale. To exclude bottom feeders, mention a minimum starting price early on.
In my post "How To Be An SEO Service Provider", I question if it's a good idea to use the SEO client model at all:
Here is why I think some of you might be selling yourself short if you sell your hard won skills to clients.

If you can return real value to clients i.e. not just ranking and traffic, but real tangible, value - then why aren't you keeping all that value for yourself? Why not compete with them instead? How about partnering with people so you get to keep an on-going share of their business? If you can position sites in lucrative keyword areas, that is a very valuable skill. Can clients even afford to pay what you're really worth? If you're really good at SEO, do you really need clients? "
Unlike PPC, SEO is a strategy that requires significant client buy-in in order to work well. The reality is that the bigger the client, the less likely you are going to get your way until you've proven your worth. It's a catch 22 situation.
Test the clients expectations early and be upfront about what it's going to take. For example, who has control over the website? i.e. are you talking to the right person? How much are you going to be able to alter the website? Why do they deserve to be number one? What are they prepared to do to get there?
It's About You And The Client
The happy medium is to land a client you can work with for mutual benefit.
When I was doing SEO for clients, I wrote up an ideal client profile. If the prospective client fell outside this profile, I wouldn't take the proposal any further.
For me, the ideal SEO client:
Has reasonable expectations
Runs a profitable business
Does not compete in saturated markets
Is already ranking, but not near as well as they should
Has some knowledge about SEO already
Is a known brand
There are exceptions, of course, but clients who fit this profile were a lot easier to deal with, and a lot more profitable than the alternative.
One area I found that really makes a difference is how much the client knows about SEO. If a client has the wrong idea about SEO, then you're going to be spending a lot of your time educating both them and their design teams. This can be a long, costly unproductive process.
One way to get around this is to start with PPC.
PPC is low impact. You can use PPC to demonstrate to the client that the traffic is there, and that s/he is missing out on it. If the PPC spend is high, you can then demonstrate how you can create cost efficiencies by getting that traffic at a lower cost, using SEO. It's a good way to educate clients by showing, rather than telling.
Align Metrics With Business Goals
A lot of SEOs don't do this, and I suspect it's the prime reason the industry has earned a bad reputation.
For example, a lot of SEO is sold on the basis that the client will get an increase in rankings.
So what?
An increase in ranking is meaningless unless it translates to a desired action. Some clients will be fooled by such metrics for a while, but they are unlikely to remain so.
Eventually, they will look at their marketing spend, then look at their traffic numbers. If those referrals from search engines aren't heading up, then you're unlikely to get on-going work. If you're not getting on-going work, then you'll spend a lot of your time on the expensive sales process as you churn and burn your way through clients. Not that this isn't a valid business model, but it can be a difficult way to go about things.
Likewise, traffic can be a poor metric.
It works for a while, but unless the client is solely preoccupied with traffic numbers i.e. sites that sell advertising based on page view numbers tend to focus a lot on pure traffic volume, then you're unlikely to get long term business. The traffic needs to turn into a relationship, a sale, or an inquiry. Marketing spend, in all businesses, needs to be justified in terms of the bottom line. Everything, eventually, comes back to revenue.
If you can help the client increase revenue, then you'll make yourself indispensable. Show how SEO fits into their business objectives, which is why making an effort to understand their business is so important. At that point, you can start to reorient their web strategy around SEO.
Not only does this give you more sway, but it increases the chances of future work. For example, you could turn a brochure-web strategy into a publication strategy, which then opens up more content writing opportunities. The client is not going to be able to change a thing until they talk to you first.
If you're in it for the long term, then that's where you want to be.
Further Reading
Published: November 16, 2008 by
A Reader
in
seo tips