I have always been a big fan of JoeAnt.com. So sad to see so many thin affiliate sites in the recently added box, and then get a second round of shock to see AdSense top and to the left on the individual category level pages. What leads webmasters to demote their hard build sites into a status of irrelevancy?
This is why I realized actively updating a directory list was fighting a lost cause. Over time they all go downhill. Automation and AdSense killed the model.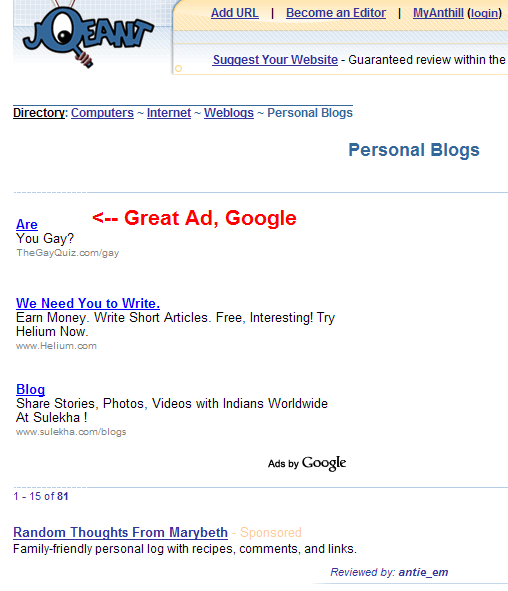 How would an editor feel after seeing all their listings dropped below a huge AdSense block with irrelevant gay quiz ads?