Some of you may have been hit by Google's 20 October algorithm change.
And some of you wouldn't have noticed any difference.
On 20 October, a number of sites got trashed. Rankings, and traffic, plummeted through the floor. The webmaster forums lit up. Aaron noticed it. I noticed it. Yet, other webmasters wondered what all the fuss was about.
As many of you know, there is not just one ranking algothimn. There are many algorithms. What affects one site may not affect another. Rather interestingly, Google's John Mu dipped into this thread on Google's support forum, offering these words of wisdom (HatTip: Barry)
It looks like the changes you're seeing here may be from an algorithmic change. As part of our recent algorithmic changes (which the outside world sometimes refers to as the "May Day update" because it happened primarily in May), our algorithms are assessing the site differently. This is a ranking change, not any sort of manual spam penalty, and not due to any technical issues with regards to crawling or indexing your content. You can hear more about this change in Matt's video: "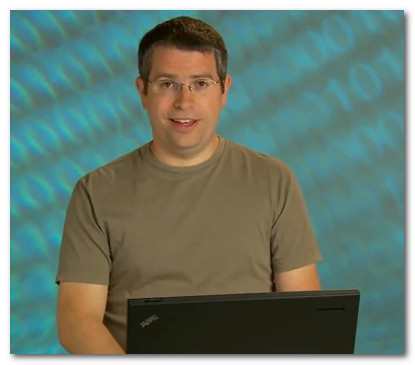 ...and....
Various parts of our algorithms can apply to sites at different times, depending on what our algorithms find. While we initially rolled out this change earlier this year, the web changes, sites change, and with that, our algorithms will continually adapt to the current state on the web, on those sites. While it might be confusing to see these changes at the same time as this issue, they really aren't related, nor is this a general algorithm change (so if other sites have seen changes recently, it probably doesn't apply to them as well).
Matt's video, made four months ago, was talking about the algorithmic MayDay change. John Mu adds: "Various parts of our algorithms can apply to sites at different times" In other words, whatever happened in May may not affect your site in May, or June, or July, but might hit you many months later. This implies that your site may trip a threshold, and be judged quite differently than it was the day before.
This still doesn't completely explain why so many sites were hit on the same day, but then Google don't typically explain things in detail.
To complicate matters, there was an acknowledged indexing problem, affecting new content, particularly on blogs. Again, John appears to suggest this was a separate issue.
Forget About Search Engines, Just Publish
Now, all SEOs are used to algorithm changes. Nothing new. But this one has me genuinely perplexed, mainly because of the type of sites that got hit.
Time for some self-searching Q&A about one of my own sites:
Q: So, how many links did you buy?
A: None.
Q: Are you selling links?
A: Nope.
Q: Linking to "bad neighborhoods"?
A: Not that' I'm aware of.....
Q: Did you link-build in an aggressive manner?
A: No. I did no link building, whatsoever.
Q: Huh?
A: That's not a question.
Q: So you just published content?
A: Right.
Q: And people linked to your site, of their own accord?
A: Yep. I guess they liked it.
Q: Was your content heavily SEO'd?
A: No. In fact, I gave writers specific instructions not to do anything resembling "SEO copywriting". It ruins the flow for readers.
Q: All original content?
A: All original. Hand written. No machines involved anywhere.
Q: So this site conforms to Google's Webmaster Guidelines?
A: I'd say it lies well within them. "Be useful to end users", was the guiding principle.
Yet it got hit hard.
What's also interesting is the nature of the sites that replaced it. I checked keyword after keyword, and found script driven, aggressive black-hat, content-free sites in top positions. Not in all cases - there are certainly useful sites that deserve to be there, and deserve to appear above mine. Fair play. However, there were plenty of sites of - shall we say - dubious merit- occupying high positions.
Curious.
Be Useful. Perhaps
Now, I believe in publishing useful, unique content, and not paying too much attention to SEO, other than covering the basics. SEO is one strategy amongst many, and sites should, first and foremost, prove useful to people.
Clearly, no site is immune. You can stay within Google's Webmaster guidelines, and get taken out. I knew that anyway, but when the sites that don't follow the guidelines replace you...
....I'll admit - it grates.
Presumably, Google rewards the sites it likes with high rankings, and if we see a lot of aggressive sites filling the top page, should we therefore assume that aggressive sites are what Google actually wants?
I'd like to think not.
Perhaps they are just trying to mess with our heads?
Or they messed up?
Or the changes are still bedding in?
Or they really do want it this way?
I'm still watching, and considering. Perhaps the site will just pop back up in due course. Or perhaps I need to go back to the drawing board. I'll let you know how I get on.
If you've noticed something similar on your sites, chime in on the comments.
Published: October 28, 2010 by
A Reader
in
seo tips