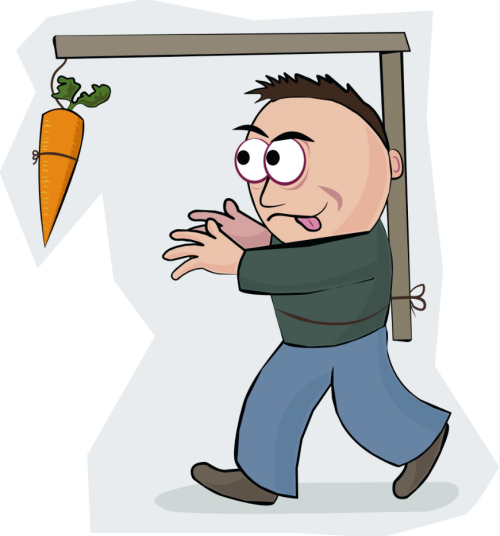 How do you determine your SEO strategy?
Actually, before you answer, let's step back.
What Is SEO, Anyway?
"Search engine optimization" has always been an odd term as it's somewhat misleading. After all, we're not optimizing search engines.
SEO came about when webmasters optimized websites. Specifically, they optimized the source code of pages to appeal to search engines. The intent of SEO was to ensure websites appeared higher in search results than if the site was simply left to site designers and copywriters. Often, designers would inadvertently make sites uncrawlable, and therefore invisible in search engines.
But there was more to it than just enhancing crawlability.
SEOs examined the highest ranking page, looked at the source code, often copied it wholesale, added a few tweaks, then republished the page. In the days of Infoseek, this was all you needed to do to get an instant top ranking.
I know, because I used to do it!
At the time, I thought it was an amusing hacker trick. It also occurred to me that such positioning could be valuable. Of course, this rather obvious truth occurred to many other people, too. A similar game had been going on in the Yahoo Directory where people named sites "AAAA...whatever" because Yahoo listed sites in alphabetical order. People also used to obsessively track spiders, spotting fresh spiders (Hey Scooter!) as they appeared and....cough......guiding them through their websites in a favourable fashion.
When it comes to search engines, there's always been gaming. The glittering prize awaits.
The new breed of search engines made things a bit more tricky. You couldn't just focus on optimizing code in order to rank well. There was something else going on.
So, SEO was no longer just about optimizing the underlying page code, SEO was also about getting links. At that point, SEO jumped from being just a technical coding exercise to a marketing exercise. Webmasters had to reach out to other webmasters and convince them to link up.
A young upstart, Google, placed heavy emphasis on links, making use of a clever algorithm that sorted "good" links from, well, "evil" links. This helped make Google's result set more relevant than other search engines. Amusingly enough, Google once claimed it wasn't possible to spam Google.
Webmasters responded by spamming Google.
Or, should I say, Google likely categorized what many webmasters were doing as "spam", at least internally, and may have regretted their earlier hubris. Webmasters sought links that looked like "good" links. Sometimes, they even earned them.
And Google has been pushing back ever since.
Building links pre-dated SEO, and search engines, but, once backlinks were counted in ranking scores, link building was blended into SEO. These days, most SEO's consider link building a natural part of SEO. But, as we've seen, it wasn't always this way.
We sometimes get comments on this blog about how marketing is different from SEO. Well, it is, but if you look at the history of SEO, there has always been marketing elements involved. Getting external links could be characterized as PR, or relationship building, or marketing, but I doubt anyone would claim getting links is not SEO.
More recently, we've seen a massive change in Google. It's a change that is likely being rolled out over a number of years. It's a change that makes a lot of old school SEO a lot less effective in the same way introducing link analysis made meta-tag optimization a lot less effective.
My takeaways from Panda are that this is not an individual change or something with a magic bullet solution. Panda is clearly based on data about the user interacting with the SERP (Bounce, Pogo Sticking), time on site, page views, etc., but it is not something you can easily reduce to 1 number or a short set of recommendations. To address a site that has been Pandalized requires you to isolate the "best content" based on your user engagement and try to improve that.
Google is likely applying different algorithms to different sectors, so the SEO tactics used in on sector don't work in another. They're also looking at engagement metrics, so they're trying to figure out if the user really wanted the result they clicked on. When you consider Google's work on PPC landing pages, this development is obvious. It's the same measure. If people click back often, too quickly, then the landing page quality score drops. This is likely happening in the SERPs, too.
So, just like link building once got rolled into SEO, engagement will be rolled into SEO. Some may see that as a death of SEO, and in some ways it is, just like when meta-tag optimization, and other code optimizations, were deprecated in favour of other, more useful relevancy metrics. In others ways, it's SEO just changing like it always has done.
The objective remains the same.
Deciding On Strategy
So, how do you construct your SEO strategy? What will be your strategy going forward?
Some read Google's Webmaster Guidelines. They'll watch every Matt Cutts video. They follow it all to the letter. There's nothing wrong with this approach.
Others read Google's Guidelines. They'll watch every Matt Cutts video. They read between the lines and do the complete opposite. Nothing wrong with that approach, either.
It depends on what strategy you've adopted.
One of the problems with letting Google define your game is that they can move the goalposts anytime they like. The linking that used to be acceptable, at least in practice, often no longer is. Thinking of firing off a press release? Well, think carefully before loading it with keywords:
This is one of the big changes that may have not been so clear for many webmasters. Google said, "links with optimized anchor text in articles or press releases distributed on other sites," is an example of an unnatural link that violate their guidelines. The key are the examples given and the phrase "distributed on other sites." If you are publishing a press release or an article on your site and distribute it through a wire or through an article site, you must make sure to nofollow the links if those links are "optimized anchor text.
Do you now have to go back and unwind a lot of link building in order to stay in their good books? Or, perhaps you conclude that links in press releases must work a little too well, else Google wouldn't be making a point of it. Or conclude that Google is running a cunning double-bluff hoping you'll spend a lot more time doing things you think Google does or doesn't like, but really Google doesn't care about at all, as they've found a way to mitigate it.
Bulk guest posting were also included in Google's webmaster guidelines as a no no. Along with keyword rich anchors in article directories. Even how a site monetizes by doing things like blocking the back button can be considered "deceptive" and grounds for banning.
How about the simple strategy of finding the top ranking sites, do what they do, and add a little more? Do you avoid saturated niches, and aim for the low-hanging fruit? Do you try and guess all the metrics and make sure you cover every one? Do you churn and burn? Do you play the long game with one site? Is social media and marketing part of your game, or do you leave these aspects out of the SEO equation? Is your currency persuasion?
Think about your personal influence and the influence you can manage without dollars or gold or permission from Google. Think about how people throughout history have sought karma, invested in social credits, and injected good will into their communities, as a way to "prep" for disaster. Think about it.

We may be "search marketers" and "search engine optimizers" who work within the confines of an economy controlled (manipulated) by Google, but our currency is persuasion. Persuasion within a market niche transcends Google
It would be interesting to hear the strategies you use, and if you plan on using different strategy going forward.
Published: July 31, 2013 by
A Reader
in
google