Jan 28th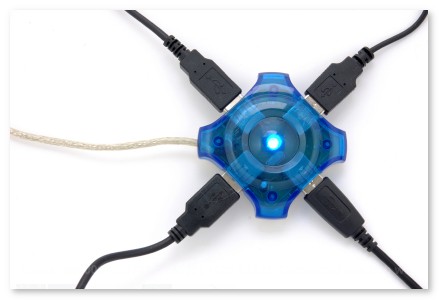 Or just one?
Let's take look at a web strategy that has a number of SEO and benefits: the hub and spoke strategy. A hub and spoke strategy is when you create one authoritative domain (the hub), and then hang various related websites off that domain (the spokes).
If you don't yet have an authority site, it's probably best to focus on that one site. However, once you've built an authority hub, it can be a good idea to specialize in a number of niches using multiple, smaller sites.
Let's look at a few reasons why, in the context of dominating a niche.
Economics
Economic theory holds that division of labor increases profitability.
During the early days of the web, it was easy to make money by being a generalist. However, as the web got deeper and richer, it became difficult to maintain a generalist position unless you had significant resources.
Specialization, by way of niches, allows for greater targeting, and this targeting can increase value. Leads and advertising become more valuable, because the target audience can be reached more efficiently.
The hub and spoke approach is this theory in microcosm. The hub is the generalist authority, whilst the spokes allow for niche specialization.
We'll see how this dove-tails with SEO shortly.
Domain Knowledge
If you were to create a series of sites on different topics, it might take a significant period of time to know each area well. However, if you create niche topics within your own area of expertise, you should be able to create new sites very quickly.
Why would you create new sites? Why not just stick with one?
Let's say your main site is fairly broad in it's appeal. However, you've discovered some lucrative niche keyword areas within that broad topic area. By creating spoke sites, you can focus on these keyword areas, and dig deeper, without compromising the general appeal of your main site.
An example might be a hub site that is aimed at community education, whilst spoke sites might cover private tuition, corporate learning materials, and education facility hire.
This segmentation can be done in a number of ways. You could aggressively target one search engines algorithm and/or audience (MSN) with one spoke, whilst targeting another search engine on another spoke. One site might be aimed at do-it-yourself people, whilst another site is aimed at a person looking to hire a professional. Both sites cover the same topic, but require a different approach in terms of language, structure, offer and tone.
Likewise, you may use spoke sites for brand reasons. When Google bought YouTube they wisely kept the YouTube name, as the brand appealed to users. Google Video - not so much. There is a general perception that YouTube does video, and Google is a search company, and never the twain shall meet.
Google knew better than to force the issue.
Legitimate Links
A hub site on education that links out to pharmaceutical affiliates could easily get hit by Google. The relationship between the two areas is questionable. However, if you link out to your spoke sites, that cover related niches, your link pattern will be much more acceptable.
From an SEO standpoint, it can be difficult to get links to purely commercial sites. If you have a hub site that already has link authority - or is created specifically to attract links - then you can pass this authority to your more specialized spokes. Once the spokes become more popular, you can either pass that authority along to yet more specialized sites (one way), or even promote your hub site (reciprocal). Either way, the link graph makes sense.
Each site doesn't need to be directly profitable. You can use one site to attract links, and pass this authority on to your monetarized domains. One can subsidize the production of the other.
Fame
If you've already built up name recognition in your niche, you'll find it easier to get links and press attention for your new projects.
Status is important because if no one knows who you are, they probably don't care about the content so much. Let's say Danny Sullivan or Matt Cutts writes something, it will instantly get attention because of who they are and the trust relationship they have with their audience. If you're new to the SEO space, no matter how profound your content is, it could easily get over-looked.
This is why it can be more difficult building multiple areas across unrelated niches. You may need to establish yourself in each new area, which can be a lot more difficult than leveraging your name recognition in your existing niche, then going granular.
Enhanced Monetarization Opportunities
We've looked at how you can target the most profitable areas aggressively using a hub and spoke strategy, without affecting the main brand.
Other advantages include economies of scale. As your network grows, you have more ad inventory to sell people. The inventory can be segmented, as opposed to the advertiser having to accept a one-size-fits-all approach of a generalist site. Similarly, you may be able to demand higher affiliate payouts, because you can precisely target offers.
Aaron covers this toipic in greater depth in the video "Why You Should Dominate A Niche".
Published: January 28, 2009
New to the site? Join for Free and get over $300 of free SEO software.



Once you set up your free account you can comment on our blog, and you are eligible to receive our search engine success SEO newsletter.
Already have an account? Login to share your opinions.
New to the site? Join for Free and get over $300 of free SEO software.



Once you set up your free account you can comment on our blog, and you are eligible to receive our search engine success SEO newsletter.
Already have an account? Login to share your opinions.
Over 100 training modules, covering topics like: keyword research, link building, site architecture, website monetization, pay per click ads, tracking results, and more.
An exclusive interactive community forum
Members only videos and tools
Additional bonuses - like data spreadsheets, and money saving tips