Aug 4th
PPC Blog has another cool infographic out. This one is called The History of Search: How Finding Stuff Online Became a $20 Billion Business.
Click on the below image to see the full version. And if you like it, feel free to use the embed code to add it to your website :)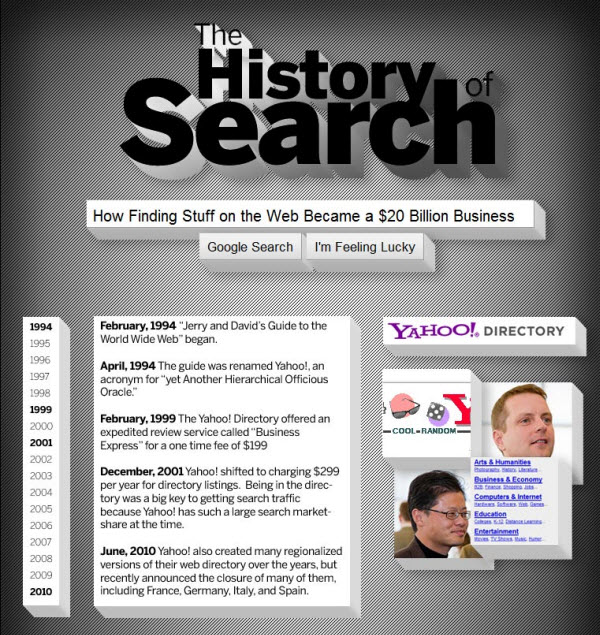 Published: August 4, 2010
New to the site? Join for Free and get over $300 of free SEO software.



Once you set up your free account you can comment on our blog, and you are eligible to receive our search engine success SEO newsletter.
Already have an account? Login to share your opinions.
Over 100 training modules, covering topics like: keyword research, link building, site architecture, website monetization, pay per click ads, tracking results, and more.
An exclusive interactive community forum
Members only videos and tools
Additional bonuses - like data spreadsheets, and money saving tips