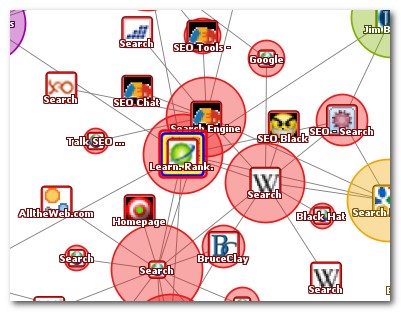 SEO used to be about tweaking code, but these days, it has more in common with traditional PR and marketing.
Those who command the most attention also get great rankings, no matter how sloppy their code, and they don't need to beg for links.
Google's Eric Schmidt recently indicated that Google may be looking to brand metrics as a means of determining search quality. That's not to say merely having any old brand will mean you rank highly, but the brand building process has synergies with the metrics Google uses to rank sites.
Let's take a look at a few ideas on how to turn this to your advantage.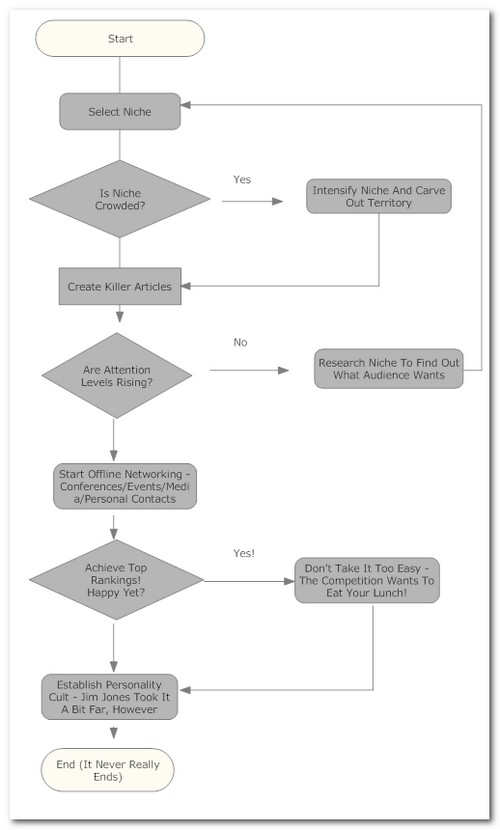 Carve Out A Niche
When you start a site, you don't have much in the way of leverage. You don't have an established reputation, which can make it difficult to get attention and get links.
One effective way to get attention quickly is to carve out an existing niche.
Let me give you an example. Copyblogger is, as the name suggests, a copy writing blog. Copyblogger competes in the "blogging-about-blogging" niche, which is pretty crowded.
However, by focusing on one aspect - copy writing - and going deep, the writer received a lot of attention, and links, from the established blogs in that space because he wasn't seen as direct competition. Rather, he offered a complementary service.
If you're entering a crowded niche with a new site, this might be a good approach to take.
Personal Networking And How To Tie It Into Your Brand
SEOs talk a lot about PR as in page rank, but sometimes overlook the value of PR, as in "personal relationships".
One advantage the little guy has against the big companies is the cult of personality. A brand tied into a personality is very difficult to counter, no matter how much money the competition throws at it, because personalities are unique.
Building up a personal network makes it easier to get links, because it's easy to talk about you if people already know you. There are the obvious things you can do to build you network, such as attending , or talking at, meetings and conferences, and spending time where your potential audience hangs out on the web. The aim is make your name synonymous with your niche, and it also helps if you have a brand that contains keyword elements.
People will naturally use your keyword terms when they speak about you, both in links, and in context.
For example, when Aaron started SEOBOook.com, the search book market was pretty crowded, and very few people searched on the term "seo book".
Now, a lot of people use that search term - as both a brand search and a description - and associate it with the name Aaron Wall. Aaron pretty much owns that term for as long as he wants it.
This doesn't happen overnight, of course. Aaron did a lot of work building up the site, speaking at conferences, building a personal network, of people who would link to him and help spread the word. The pay off is that Aaron has become synonymous with the term "SEO book", and a wealth of related terms.
To see how this is happening more overtly now than in the past, check out Big Brands? Google Brand Promotion: New Search Engine Rankings Place Heavy Emphasis on Branding
Cult Of Personality
Once you've carved out your niche, and your personal brand, these effects start to snowball.
Not only will your rankings get better, you may well become a source for media. You might attain a level of celebrity in your niche. Oscar Wilde had a good quote, "the only thing worse than being talked about is not being talked about".
I suspect this is the direction Google will be heading. They will be using a lot more quality signals than links. They'll be looking at personal metrics, including social media metrics, like bookmarking. They'll be looking at the terms people use most when talking about a brand or person.
And if few people are mentioning that brand, it will become increasingly invisible in search engine results.
Published: April 14, 2009 by
A Reader
in
marketing