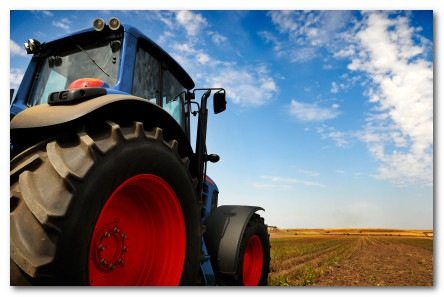 Is the following an SEO strategy?
Research keywords
Select keywords that have existing traffic
Write pages based on those keywords
Publish pages
Get those pages ranked against those keywords
How is this different to what a Content Farm does? So, if Content Farm pages are undesirable, so too is SEO content?
Low Quality Content?
Perhaps people take issue with low-quality content.
The problem with arguments about quality is that such arguments are subjective. Is Wikipedia quality? How about the Huffington Post? Wikipedia is full of inaccuracies, and the Huffington Post is not above fixating on trivia, like what - or who - Charlie Sheen did in the weekend. These exact same criticisms are often leveled against Content Farms.
One could argue that those two sources at least attempt to provide a high degree of quality, most of time. However, quality is in the eye of the beholder. eHow may not be to everyone's taste, but it isn't true to say eHow is all worthless, to all people, all of the time. Perhaps some people don't want to wade through the dense academia of Wikipedia. They simply want someone to tell them what that weird spot is on their cat's mouth.
How One Content Farm Describes Other Content Farms
What is a Content Farm, anyway? Is a magazine a Content Farm? Wikipedia's own definition of a Content Farm displays the same level of trite fluff often found on eHow:
"The articles in content farms are written by human beings but may not be written by a specialist in the area" The same could be said of many newspapers, websites and magazines. So what?
"Content farms are criticized for providing relatively low quality content as they maximize profit by producing just "good enough" rather than best possible quality articles". If that criteria was applied to all publishers, most would disappear overnight.
"A typical content writer is a female with children that contrasts with sites expecting voluntary unpaid contribution for the sake of idea....." . Seriously, WTF?
Economics Drive EVERYTHING
Now, I'm not saying I like the fact that Google searches often return fluff content. But that problem is a direct result of the economics of the web. It's difficult to publish "quality" web content that provides a return to the writer, so it shouldn't come as any surprise that publishers either drive down the cost of production, erect pay-walls, or simply never publish in the first place.
Who Hates Content Farms?
Criticism regarding Content Farms appears to be coming from two camps.
One camp consists of professional journalists and established publishers. This is hardly surprising, as the Content Farms are undermining their publishing model. If the reader doesn't care much about standards, then it's difficult to charge a premium for them.
The other camp is SEOs, which is odd, given that Demand Media appears to be built around an applied SEO model. Perhaps some people just don't like the competition.
I guess the important aspect, as far as SEOs are concerned, is how Google defines a Content Farm, and what they intend to do about them.
"As "pure webspam" has decreased over time, attention has shifted instead to "content farms," which are sites with shallow or low-quality content. In 2010, we launched two major algorithmic changes focused on low-quality sites. Nonetheless, we hear the feedback from the web loud and clear: people are asking for even stronger action on content farms and sites that consist primarily of spammy or low-quality content."
Matt's definition of spam has been reasonably consistent over the years, and is detailed on Google's Webmaster Guidelines. The interesting bit is Google's definition of "low-quality content". Well, it would be if they would tell us, but they don't.
Six of One, a Half Dozen of the Other
Put it this way. Any algorithm that takes out Demand Media content is going to take out a lot of SEO content, too. SEO copy-writing? What is that? That's what Demand Media do. As I outlined in the first paragraph, a lot of SEO content in not that different, and any algorithm that targets Demand Media's content isn't going to see any difference. Keyword traffic stream identical to title tag? Yep. A couple of hundred words? Yep. SEO format? Yep. Repeats keywords and keyword phrases a few times? Yep. Contributes to the betterment of mankind? Nope.
SEO's need to be careful what they wish for.
Barry reports Google hasn't rolled out their Content Farm algo, if indeed there is such a thing: "After we spoke with Matt Cutts today, we learned that the new algorithm that went live last week is related to blocking low quality content scraper sites and not content farms".
Watch this space :)