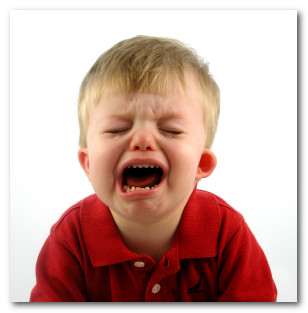 Recently, there have been a series of negative articles about content farms.
Content farms, such as Demand Media's eHow and similar low-cost content publication sites, are now deemed an industry "concern". "Industry" being the traditional publishing idustry, and concern presumably being "competitive threat".
A trade group called the Internet Content Syndication Council (ICSC) has been circulating a document entitled "Council To Counter Web Content Generators Growing Clout". They talk about "job threatened journalists" and "diminishing content standards". Look, see what happens when the proletariat gets their hands on the printing press! :)
The pundits have also weighed in. So many journalists, eh. Looks like an over-supply if you ask me :) Some of them could learn a thing or two from SEOs.
For starters, many seem to be working on the false premise that Google returns "quality" results. Since when has Google ever been about "quality" results? Google's aim is to return links the searcher finds relevant.
"Quality" and relevance may not be the same thing, and thinking in terms of an arbitrary notion such as quality is to misunderstand what Google does.
For example, if a searcher, with a below-average level of reading in English wants a quick answer to a question about the common cold, then who's to say a simple, peer-produced bullet-point explanation is less relevant than a doctoral thesis on the same topic? Everyone benefits when the answer is factually correct, of course, but there's nothing to say the content mill won't offer factually accurate content just because the production process is low cost. If geared towards rankings, the content may also offer the facts in a format the user finds more useful.
Google is mostly about utility. It's about providing value to the end user. "Quality" is very much in the eye of the beholder.
Let's also not forget Google argue that Adwords - advertisements - are content, which are also rewarded by a relevance algorithm. I'm guessing the council won't be arguing that advertisements can be a form of quality content any time soon.
And what does quality mean anyway? And who defines it? I think I can guess what the elitists at the ICSC may argue - they know what it is, and they will define it! Nice work if you can get it, I guess.
Solutions To The Content Crisis
One solution they offer to this perceived "content crisis" is to create a set of public guidelines for internet content, or an accreditation process for syndicated content.
Heh.
Reminds me of the SEO "best practices" debates of years past. The result will be the same, of course - they'll end up talking to an audience that consists entirely of themselves. Everyone else will be getting on with the job of producing content.
What concerns us is that most of these new content syndicators are producing low-quality articles that are link based," said Tim Duncan, the ICSC's recently installed executive director.
"They are designed to score high on search. That drives down high quality content.
Wikipedia, and white hat SEOs, might not agree, of course. Content can both be ranked well and be highly relevant. This is, after all, Google's aim.
Some ICSC members have even advocated reaching out to Google to urge the search giant to tweak its algorithm to give more weight to content quality in its search results
Hilarious. I think they mean "any content they think is quality" Perhaps Google can send them a regular cheque each week, too! I suspect money is the true driving force, as opposed to any real concern for editorial standards. Have you seen some of the trash the MSM serves up?
Quality stuff, certainly.
At the end of the day, quality standards arguments are pointless. Besides the confused frame of journalistic news vs Q&A-style content, the end user decides the level of quality they will accept and pay for on the internet. The real problem traditional publishing and the mainstream media is facing is that their business model is screwed. Their content production costs are simply too high, and they are being undercut. If they think that people want higher quality, then the answer is simple - produce it and let the visitor decide.
And get some good SEO advice, so they don't inadvertently bury it.
Google Joining In?
In a further twist, Google might be looking to join the content mills at their own game. An interesting patent, "Identifying Inadequate Search Content" identifies keyword areas where there is search demand, but low levels of relevant content. That's essentially what Demand Media does. Assuming Google don't/can't get into publishing for every vertical in existence, Google would do well to make this information publicly available.
Especially to their hordes of Adsensers ;)
How You Can Create A Successful Content Mill
Ignore mainstream media journalists and whiners who like to form councils.
Understand that Google is looking for relevant content. "Relevance" is, in the end, deemed by the searcher. If there are a lot of searches for "pay levels for doctors" and you publish a page that shows "pay levels for doctors", then you are producing relevant content and Google will reward you.
Google are, no doubt, measuring how relevant visitors think the information is, and there are various signals that could be used to determine this. These signals will not come from a council of elitist, self-interested old media. The signals will be based on user activity and user voting patterns. These signals must be scalable i.e. links, visits, timeliness, recommendations, frequency of appearance, re-quoting, etc.
Increases in "quality" i.e. content depth and accuracy - will come from end-user voting. If users want deeper answers to search questions, either Google will deliver it, or users will abandon Google and go somewhere that provides it. Perhaps that's what ICSC should do - start their own search engine ;)
Having said all that, a lot of samey, lightweight content won't survive in the long run, because Google likes to provide variety in their result sets. Look for ways to differentiate your content. Quality is only one - arbitrary - point of differentiation. You'd be better concentrating on aspects such as ease of access, readability, findability, relevance and freshness.
Keep the end user firmly in mind.
Published: July 13, 2010 by
A Reader
in
seo tips