May 21st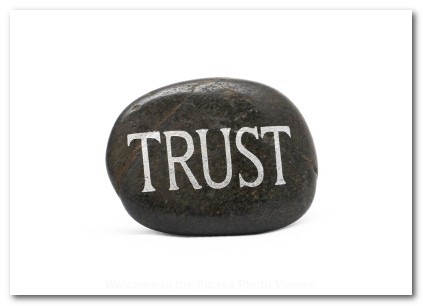 There is an interview on Open Forum in which Seth Godin interviews Richard Branson. The question is: Why is small business is better than big business?
Branson explains how he structures Virgin so that it is a series of small companies. People know each other by first name. People need to know each others strengths and weakness, and collaborate, and be responsible for the work they do. Branson believes this open small company results in a better service to clients.
Check out this article on Harvard Business:
In the worst economy we've seen in decades, Passlogix, a privately owned 100-person software development company, just received over a million dollars in prepaid commitments for the next three to five years of service....Now, how do you explain that? The bigger companies aren't getting similar deals.....I think it's a trend. And understanding it might just be the difference between failing and thriving in this economy.
The difference, the article goes on to suggest, is the trust factor.
People need to be able to trust companies to deliver. And in the current climate, where big companies are just as likely to go to the wall as small ones, big companies no longer have the advantage of being trusted to deliver by virtue of their size.
Small companies can build trust quickly in ways that big companies cannot.
How To Establish Trust
SEOs and marketers spend a lot of time trying to get traffic to sites. This is a difficult task, but it's a task that only solves half the problem.
The problem is how do you get traffic to you site and get it to do what you want.
If my traffic dropped by 50% tomorrow, I couldn't care less, so long as conversions stayed the same or increased. Traffic, like ranking, is is not a good metric of success, unless you're selling advertising by the page view, and even then it can be seriously misleading. i.e. how many people acted on the ads?
What makes people engage? Underlying all transactions, is that the buyer trusts the seller to deliver.
In order to help establish trust, consider these factors, especially if you're operating in an area where you're looking to sell an ongoing relationship:
Familiarity & Personality
It's never been easier to build a personal, trusted brand. Twitter, social networks, e-mail lists, blogs and other personal communication channels all make it easy for people to see how you think and act before they engage with you.
If you're seen often enough, in the right places, doing good things, people will come to you, because the known feels safe. The unknown is risky.
This is why PR and networking are critical. They help establish familiarity, which leads to trust, especially if the same person customers see writing articles/Twittering/networking is the same person who answers the phone.
Let customers to know you before you know them.
Reputation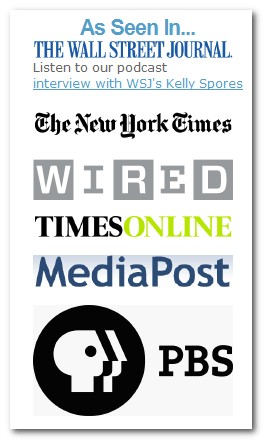 Do you have markers on your site that show you have earned a good reputation? Credible media mentions? Recommendations from satisfied customers? Proof you've got customers?
Again, a quick search is likely to reveal the state of your reputation.
Stability
With companies going to the wall left right and center, stability is a major factor for any long term engagement.
Ever worked with a colleague who is inconsistent and unpredictable? Is that trustworthy? Consistency and predictability build trust.
Respond to emails and inquiries promptly. Say what you'll do, do it, and then tell people you've done it. If you've been operating for a while, make a point of saying it - anything that screams "consistency and predictability".
Immediacy
Do you trust that web site with (c) 2004 at the bottom? Is it still going? Google is chock full of outdated search results from companies, that, on face value, show no sign of life. That's not a good look in the current economic climate.
Staying up to date and engaged is important, especially if the real time web becomes more established, which I strongly suspect it will. Customers will expect companies to communicate using the same method and channels they do, and these channels increasingly favor the immediate and frequent over the slow and infrequent.
Transparency
Big companies have long indulged in being secretive, unapproachable and oblique. It isn't very appealing.
Why on earth would a small company follow this model? Plenty of them do, presumably to create the illusion they're just like a big company. But big no longer means better like it used to.
Open people and companies build trust. If a company is transparent in it's operations, people are more likely to trust them. Show people who you are, what you're about, and what problems you can solve for them. It's often a good idea to say if you can't solve someone's problem, you'll tell them, and recommend to them someone who can. By doing so, you'll even build trust with non-customers, and you never know who they'll talk to. Every engagement is an opportunity.
There is nothing worse, from a trust point of view, in a company saying they'll do something, and then not do it.
Big companies often fall into this trap because their sales force are separated from their operations divisions, and the sales people are working on commission. Sales people can promise the world in order to get the signature, knowing they're not the ones who have to deliver. That's some other faceless divisions problem.
Small companies seldom have this problem, a problem Branson also tries to counter by organizing small.
Got any ideas on how to build trust? How have you built trust with your customers?
Published: May 21, 2009
New to the site? Join for Free and get over $300 of free SEO software.



Once you set up your free account you can comment on our blog, and you are eligible to receive our search engine success SEO newsletter.
Already have an account? Login to share your opinions.
New to the site? Join for Free and get over $300 of free SEO software.



Once you set up your free account you can comment on our blog, and you are eligible to receive our search engine success SEO newsletter.
Already have an account? Login to share your opinions.
Over 100 training modules, covering topics like: keyword research, link building, site architecture, website monetization, pay per click ads, tracking results, and more.
An exclusive interactive community forum
Members only videos and tools
Additional bonuses - like data spreadsheets, and money saving tips