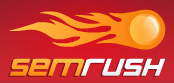 I have been a big fan of the SEM Rush project since it launched, and recently interviewed their CEO, Michael Goldfinch. We discussed their software projects, and how they got into the field of SEO.
You guys have had a strong string of hits in the SEO space with SEO Digger, Ads Spy, SEO Quake, and SEM Rush. How did you guys get involved in the SEO space? What do you attribute your string of successes to?
SeoQuake Team became active in the Internet at the end of 90s, when Spedia were alive. Since then we have developed a lot of web projects. In 2000 we started doing SEO. We did SEO for Altavista and NorthernLight. Happy times they were! I remember that we made pages with enough keywords and after entering captcha got top1 immediately. After that we worked for different companies (SEO and web-developing).
SeoQuake and SeoDigger are public products and they make a small share of our work. SeoQuake Team made them public to demonstrate its ability to develop such products. SeoQuake and SeoDigger are extremely popular for a reason: they are helpful, user-friendly, and affordable. They are innovative and developed with users' needs in mind.
So you guys have created a pretty cool tool in SEM Rush. What made you guys decide to create it?
In summer of 2008, after the shy start of AdsSpy.com, we were playing with different ideas of AdWords keywords research, AdWords arbitrage and competitors' keywords. And when we found out that Velocityscape plan to launch their new version of Spyfu we launched SEMRush. This was a nice joke, I suppose. When we saw PPC web spy – we just integrate SEMRush AdWords data into SeoQuake =)
When you guys created SEM Rush you closed down SEO Digger. Is there any reason you didn't do a 301 redirect during the transition? What made you feel that a new brand was needed after SEO Digger was already so well known amongst the SEO community?
SeoDigger has not been closed yet. API access for all registered users is still active :) We plan to close it after the integration with Market Samurai is finished. We gave a new name to the project to emphasize its novelty. Besides, the product value is more important for us, then its name.
How hard is it to crawl and update that much data from Google? Do you guys need a lot of beefy servers to grab all that data and serve it up?
It can be really difficult for anyone except Google, but we like this problem. With some relevant experience it becomes not so hard. Without going into details of the technology I have to say that a lot of developers do not bother with their codes and databases optimization, and therefore, they need large server farms. Instead of this we use a lot of C++. Also we use new technologies – SSD (solid-state drives) on servers and so on. Of course we have a number of servers in different data-centers to monitor Google and other search engines geo-targeted SERPs.
Recently Google tested showing AJAX search results to some searchers. If they roll out such a program will you guys still be able to gather all that great data?
We have not tested it yet. But I believe that SEMRush will be still working. Google can block all their analyzers, but why would they do that? Such tools help advertisers, SEOs, and other people working in the web. They make Google AdWords more popular. In addition, I suppose that Ajax-SERP is interesting for geeks, not for mass users.
One of the most interesting SEM Rush features (that I have not seen in any other competitive research tools) is the ability to cross compare the organic rankings for one site and the AdWords ads for another site. What gave you guys the idea to do that?
Our programmer far away in Siberia did this on his own without being asked. The team decided to leave it "as is" :) We like this feature and we plan to improve it.
SEM Rush does a break down of the value of each ranking. What statistics do you use to determine the difference between say a #3 and a #5 ranking?
SEMRush use open statistics about CTR dependence of URL's position in SERP. in addition it uses statistics from our own sites.
You guys created a list of some of the most valuable and high traffic domains with great organic Google rankings. Have you guys thought about putting together a list of the most valuable keywords as well?
Now everybody sells "expensive" keywords, "huge" keywords databases, "profitable" keywords lists etc. SeoQuake Team is going to sell more valuable information – domains related to top adwords spenders! Full version of SEMRush rank will be available soon. You will be able to download lists of high organic traffic domains (with stats) and lists with high adwords traffic domains (with traffic and costs details). I think this info is really important to SEO firms and adwords professionals.
There is a version of SEM Rush for the German market and one for the Russian market. Are these both primarily based on Google rankings? Are there any other similar tools that serve these markets, or are you guys first to market in these markets? Have you guys considered making a French version and/or a UK version?
Yes. We made them to simplify google.de and google.ru analysis. As you know Keywordspy try to do this for German, and nobody do this for Russian version of Google. SEMRUsh.de (German version of SEMRush ) is still beta for today. There are some problems with keywords traffic estimation for local markets, because there are no accurate stats for German, Uk of French keywords. As you can see there is no enough geo-stats about these keywords at even Google Keyword Tool. And there is a problem in sorting keywords database: you can easily detect specific keywords, but what should you do with universal keywords like cnn? We try to make accurate keywords packs for local markets and we are open to cooperation with anyone who can give us this information.
What are some of the most interesting ways people have used SEM Rush to boost their business?
SEMrush users don't report us about their success, because the silence is golden. I can only say that for last month our users performed 1.5 million different queries for Google AdWords and organic keywords reports for different sites.
Do you guys have any other new analytics tools or other SEO related tools in the works?
Our users keep giving us tons of great ideas and we generate a lot of them too. So we constantly develop different tools – quite simple ones and I'd rather not discuss them now, because they are not ready yet. When we launch them – you will notice it, my promise! One of them will be for brands analysis. This is not only SEO, but we believe this is interesting too.
Do you guys plan on adding support for subdomains (like seeing the subdomains as their own site)?
We recognize top-level domains using this list https://wiki.mozilla.org/TLD_List. SEMRush already supports reports for URLs and for domains. Correct recognition of subdomains is a problem. There are no rules about what is the subdomain – different site or just a site's directory. Some other day we will solve this problem, not today.
------
Thanks Michael. Check out SEM Rush if you would like to learn more about their new competitive research tool. You may also want to check out our review from when SEM Rush launched.